Moon Landrieu '48, 1970 Alumnus of the Year, Passes Away at 92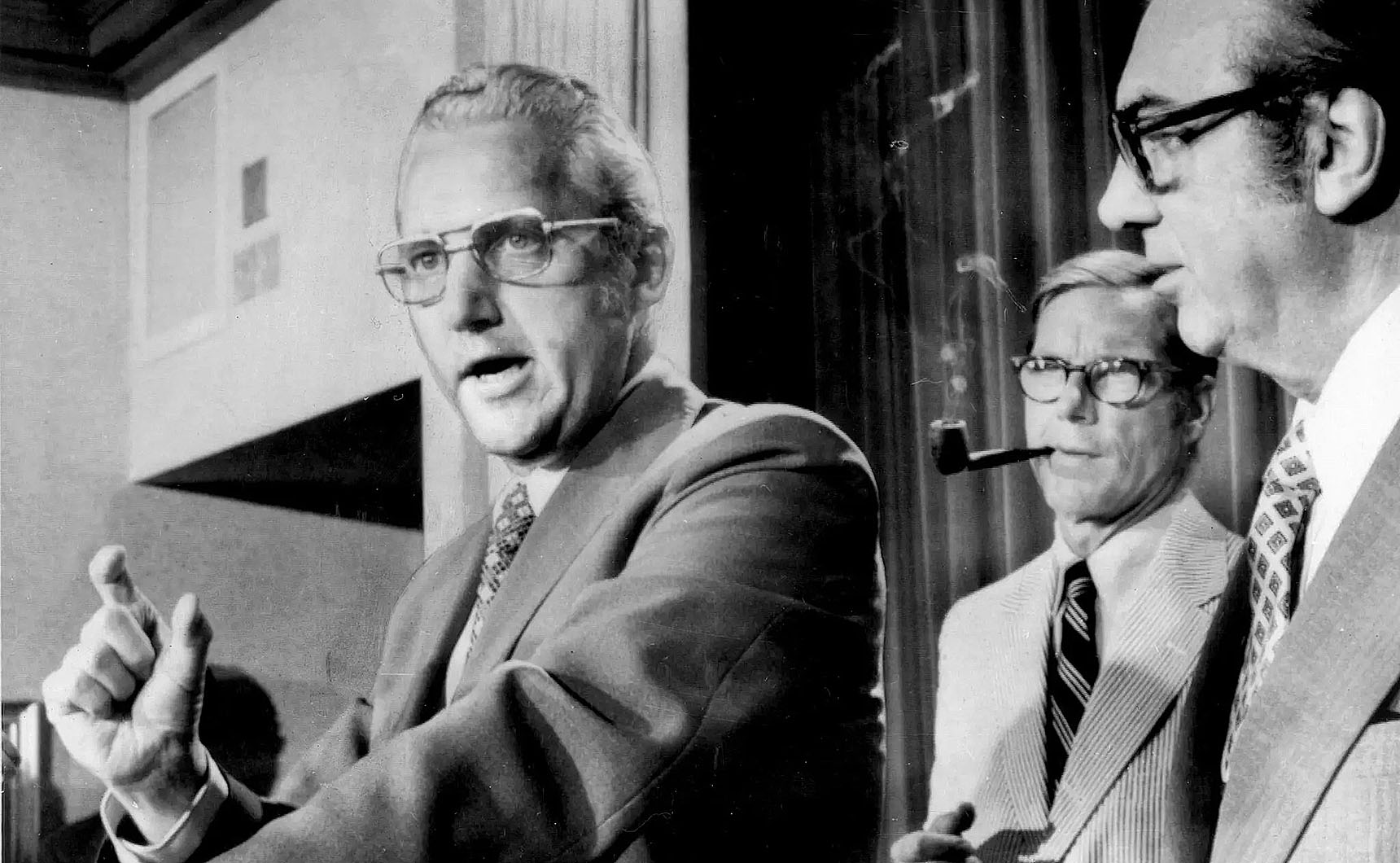 Excerpted from John Pope for the Times Picayune and William Yardley for the New York Times
Moon Landrieu '48, Jesuit's 1970 alumnus of the year who reshaped politics in New Orleans, where he won the mayor's office in 1970, died on Monday at his home. He was 92.
Born Maurice Edwin Landrieu on July 23, 1930, he grew up on Adams Street in a mixed-race neighborhood in the Carrollton area.
In childhood, Moon was the nickname of his brother, Joseph Landrieu. Tiring of it, Joseph began calling the future mayor "Little Moon," and the moniker stuck, according to a 1969 article in The States-Item.
That was the year that Landrieu had his first name changed to Moon, said Helen Lorio, his secretary for 36 years. For his run for mayor in 1969, political advisers wanted him to list his name as "Maurice E. Landrieu," Lorio said, "But he said, 'No, I'm Moon.' He's been Moon ever since."
A state legislator and City Council member during the tumultuous end of government-sanctioned segregation, Landrieu ascended to the mayor's office in 1970 in part by promising to make jobs and other opportunities available to Black New Orleanians.
As mayor, Landrieu championed the construction of the $163 million Louisiana Superdome, drawing tourists and a national spotlight to New Orleans. After serving eight years in City Hall, he was named secretary of housing and urban development in 1979 by President Jimmy Carter and remained in that post through the end of the administration, in 1981.
He also founded something of a political dynasty: his daughter Mary Landrieu was a United States senator from Louisiana from 1997 to 2015, and his son Mitch [Class of 1978] followed in his father's footsteps as New Orleans mayor, serving from 2010 to 2018.
Of his children and grandchildren, Mitch, Martin Landrieu '81, Maurice Landrieu '84, Jacques Landrieu '09, Matthew Landrieu '09, Tyler Landrieu '09, Ben Landrieu '11, Jacob Landrieu '13, Adam Landrieu '17, and William Landrieu '18 are all Blue Jays.
Landrieu is survived by his wife, Verna, five daughters, four sons, 37 grandchildren, and 16 great-grandchildren.
Landrieu's funeral will be held on Saturday, Sept. 10, at 12:30 p.m. at Most Holy Name of Jesus Church at 6367 St. Charles Avenue. Visitation begins at 10 a.m. The service will be live streamed on YouTube. The burial will be private.
Read more at Nola.com and NYTimes.com…