Words of Wisdom for a New School Year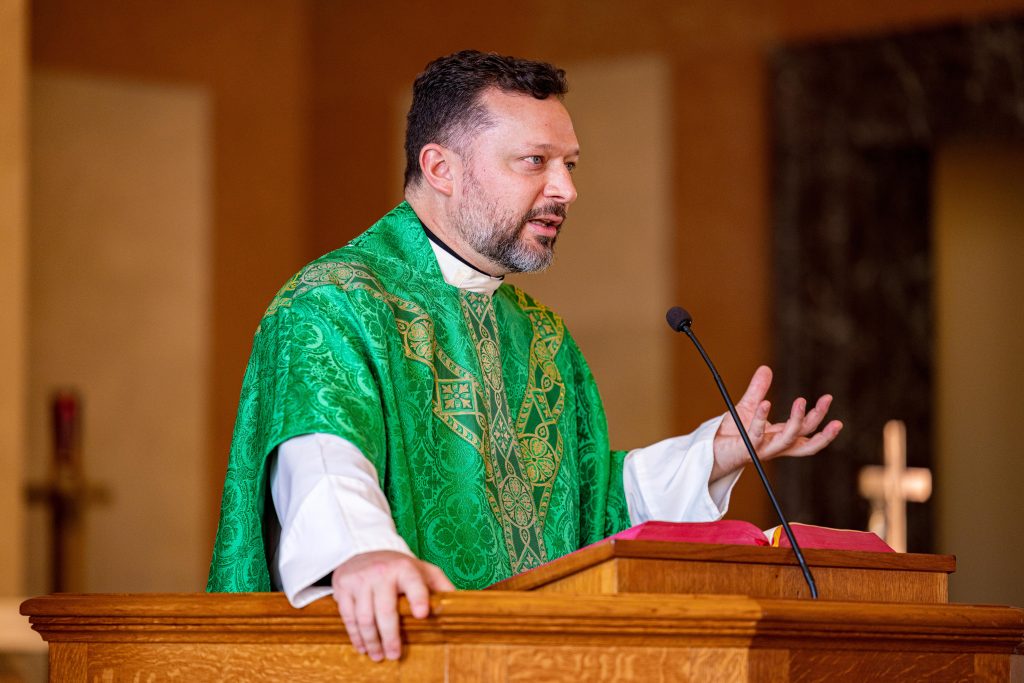 As Blue Jays once more fill the halls of Carrollton & Banks to begin Jesuit High School's 175th year in service of New Orleans, and in particular as the school community hopes for a term less fraught with the challenges which beset the two prior, President Fr. John Brown, S.J., encourages us to look to our history in order to learn wisdom and prudence. History, Fr. Brown urged in his welcome addresses to faculty as well as students, should neither serve as an opportunity to proclaim our own achievements without any heed for our failures, nor should it leave us with a sense that we are doomed to repeat our own tragic mistakes. Rather, our study of the past can help us to be more cognizant of the best ways to succeed in the future, and it can fill us with a sense of gratitude for the tradition which our community now stewards.
The history of Jesuit High School supplies countless portraits of leaders whose attention to the traditions of the Catholic Church and of the Jesuit order have equipped them with the courage and prudence to face the exigencies of life in a fallen world. While we recall, for instance, that Fr. Jean Baptiste Maisonabe, S.J., founded Jesuit High School in 1847, it is easy to forget that he did not live to admit the first cadre of students. When yellow fever took hold of New Orleans, Fr. Maisonabe, ministering tirelessly to fever victims, fell to the disease himself, along with several of his fellow Jesuits. The school would not welcome her first students until 1849, under the leadership of Fr. John Cambiaso, S.J.
Principal Peter Kernion '90, reflecting on our history in the same vein as Fr. Brown, urged students gathered for the year's first morning assembly to recall the importance of laying prudent plans for our future while remembering that the future rarely materializes as expected. To be men of faith and men for others is to allow God's grace to render us proof against time's vicissitudes, to make us capable of responding to life's endless curveballs with competence and compassion. Moreover, attention to our tradition helps to ensure continuity of decision and action, so that a Fr. Cambiaso can carry on the work of a Fr. Maisonabe, so that a Fr. Brown can carry on the work of a Fr. Raymond Fitzgerald, S.J. '76, so that each member of the Jesuit community can labor alongside past generations in cultivating a Blue Jay spirit which suffers neither from provincialism nor from presentism, a spirit which goes out in service of the world with a humble eye on the tradition that makes today's labor possible.
Fr. Stephen Kramer, S.J., urged Blue Jays to use this year as an opportunity to become the kind of men who establish order in the world around them, to be so formed by the God who creates all things that they, too, will become laborers alongside God, restoring what is broken, building up what is weak, and making what is good ever more beautiful.
Jesuit's 175 years form a weighty patrimony. Our past can give us sound guidance, yet it also lays upon us the grave responsibility of working with Christ in his vineyard. To borrow from Fr. Fitzgerald, let us be about that work today.