Jesuit Faculty, Staff, Alumni Attend First Vows in Grand Coteau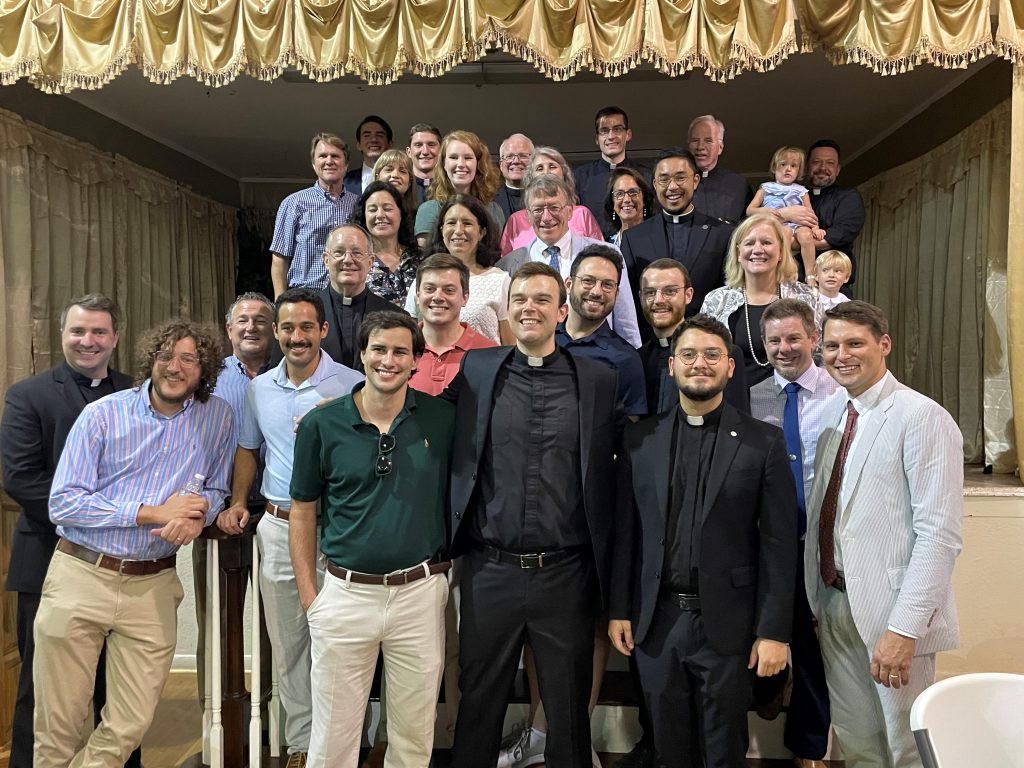 On Saturday, August 13th, 2022, in Grand Coteau, LA, three novices professed their first vows for the UCS province of the Society of Jesus. One of these young men who professed vows was former Jesuit high school graduate and teacher Jason Britsch '12. The profession of the vows of poverty, chastity, and obedience marks the end of a Jesuit's two-year novitiate experience, and the beginning of his life as a vowed religious in the Society of Jesus. Jason credits his Blue Jay alma mater with the deepening of his faith as a Catholic, and the planting of the seeds of a desire to be a priest and Jesuit. Jason's journey to priesthood in the Society of Jesus will take eleven years.
The next phase of Jason's Jesuit training, First Studies, is where he will pursue learning in philosophy and the arts. Please keep him in your prayers as he begins his studies.
In attendance on this holy day, to pray and witness his first vows, was a strong contingent of faculty and alumni from Jesuit. The school community was proud to support and witness the beautiful offering of self by one of their own to the Church and Society. After the ceremony, there was a spontaneous singing of the fight song to cheer on Jason's journey as a man for others and a man of faith.