Retif Oil Claims First Crescent City Sports Prep Summer League Title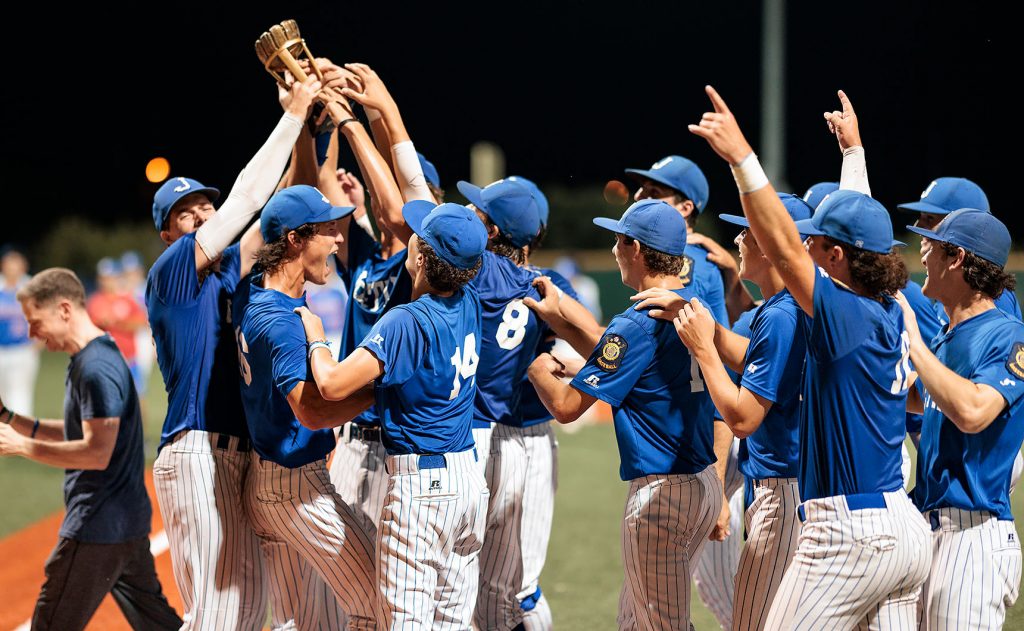 From Lenny Vangilder Crescent City Sports:
METAIRIE – The inaugural championship game of the Crescent City Sports Prep Summer League will be a tough act to follow.
Patrick Berrigan's RBI single with two outs in the bottom of the ninth inning scored Will Soter with the winning run as Jesuit-based Retif Oil took an 8-7 victory over the John Curtis Christian-based River Ridge Patriots Thursday night at John Ryan Stadium.
Berrigan's hit capped a back-and-forth game in which the Patriots took an early 4-0 lead before Retif strung together the game's next seven runs and River Ridge rallied with three runs in the top of the sixth to force extra innings.
In the bottom of the ninth, Soter singled with one out, moved to second on a wild pitch by River Ridge reliever Josh Eames and to third on a groundout before Berrigan's game-winner through the left side set off the Retif celebration.
Retif first baseman Hunter Oufnac was selected as the MVP of the championship series. Oufnac had a pair of two-run singles in the title game after driving in a pair of runs in the semifinal victory over Cretin Townsend Homes on Wednesday.
Continue reading more at Crescent City Sports…
Loading…