Retired Alumni: Experience the Ignatian Volunteer Corps June 29 at 3pm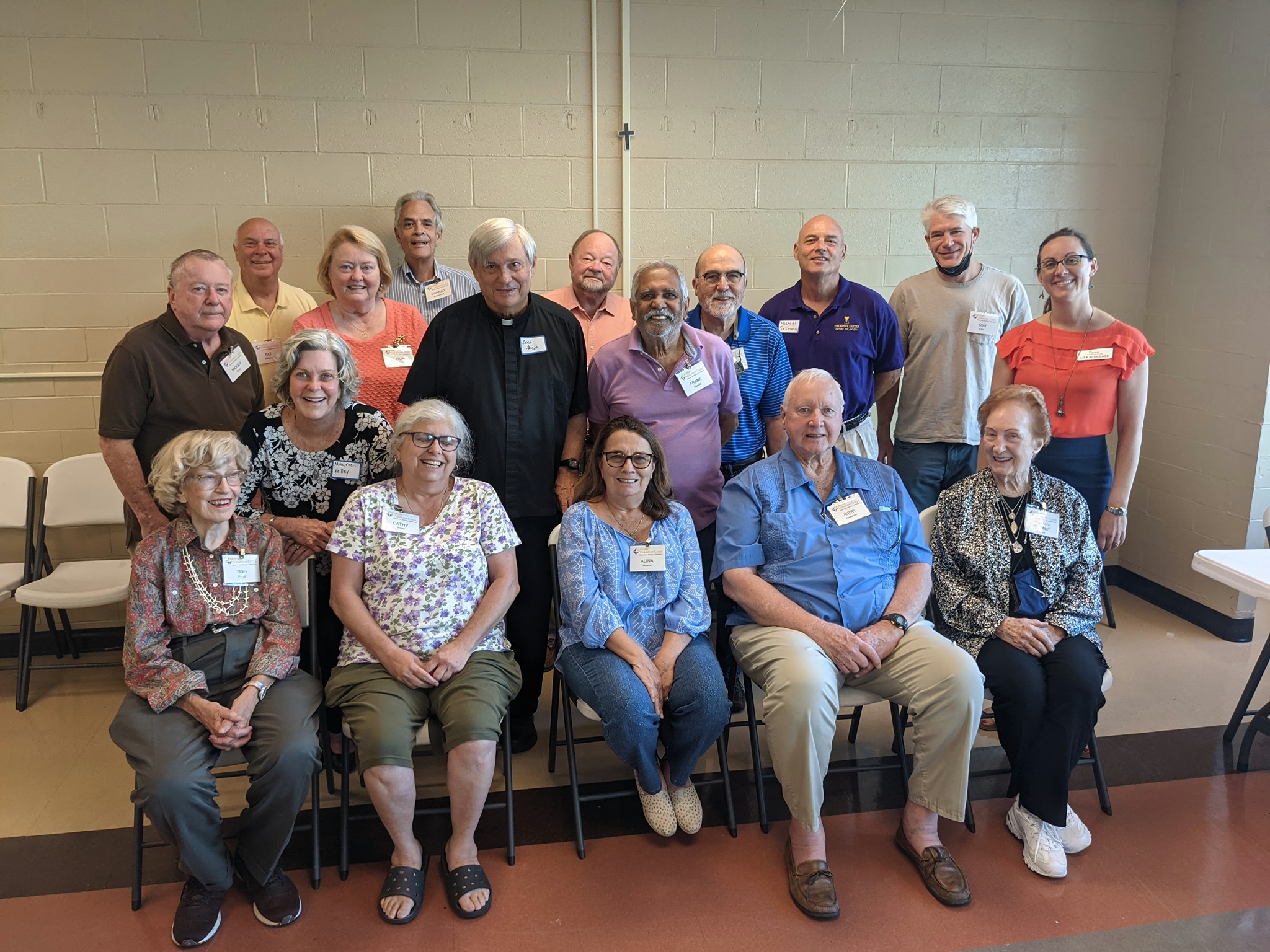 From the Ignatian Volunteer Corps website:
Ignatian Volunteer Corps (IVC) provides men and women aged 50 or better with opportunities to serve others and deepen their Christian faith. IVC matches the talents of experienced volunteers with the greatest social needs of our time. Founded in 1995 by two Jesuit priests with retired women and men in Washington D.C., Baltimore and Philadelphia, IVC now engages more than 600 volunteers in 19 regions across the US. In 2019, New Orleans became an active IVC region. Are you called to serve your community through the Ignatian Volunteer Corps?
You are invited to a special information session in Jesuit's Madonna Della Strada building on June 29 at 3pm. Come and learn about this opportunity to be men and women for others in retirement.
IVC works in partnership with nonprofit or government organizations serving materially poor or otherwise severely vulnerable populations in our community. Each partner organization contributes a modest, annual fee to help IVC recruit and support the skilled and reliable Ignatian Volunteers whose service expands organizational capacity to fulfill their mission. In partnership with these compassionate and life-saving agencies, Ignatian Volunteers help to lift up our neighbors who have fallen through societal safety nets.
Volunteers are strengthened in their Christian faith by IVC's unique spiritual reflection program, rooted in the Jesuit tradition of Ignatian spirituality. Volunteers meet monthly as a group for prayer, reflection, and conversation as a small faith community. In addition, each Volunteer has the opportunity for monthly one-on-one conversations with a Spiritual Reflector well versed in Ignatian Spirituality. Together, we can grow as Men and Women for Others and witness God's presence in our work.
While IVC is a national organization, the program is local. Volunteers live in their own homes and volunteer in their communities. Activities included in each 10-month commitment are:
8 or 16 hours per week of service at a partner agency service site
Monthly group convenings in New Orleans for group prayer and reflection
Monthly one-on-one conversations with a Spiritual Reflector versed in Ignatian Spirituality
Half- or full-day retreat at start and end of service year (September and June)
To learn more about becoming an Ignatian Volunteer or a partner agency service site for volunteers, contact Lisa LaFleur Schillace at neworleans@ivcusa.org or (504) 264-3438.