A Good Straight Course: Paul Schott Stevens '70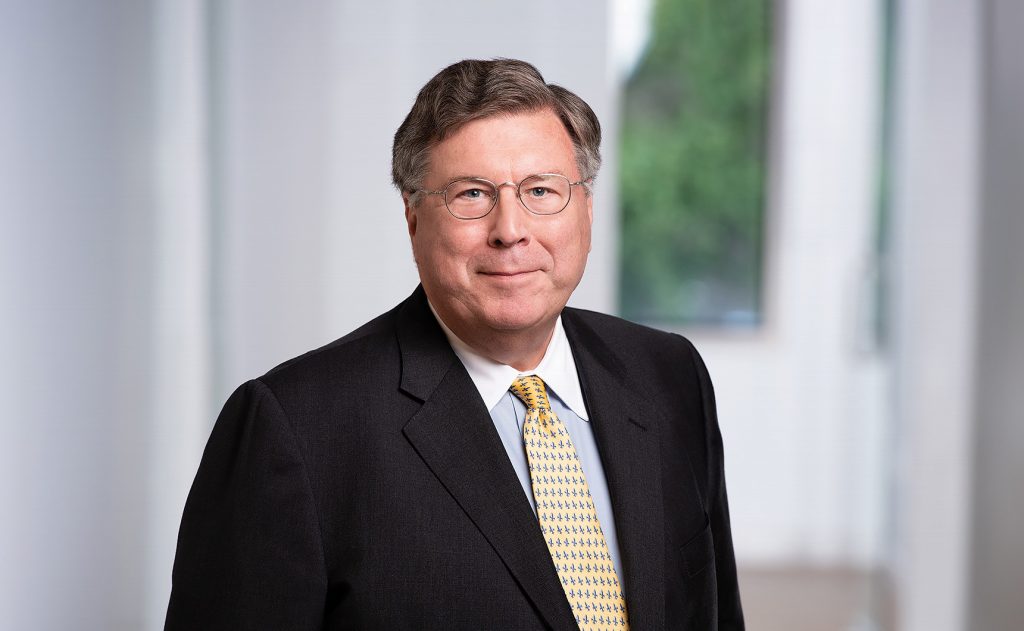 This story was originally published in Jaynotes Vol. 48, No. 1, the 2021 Fall/Winter edition of the magazine.
By Peter Finney, Jr. '74, Executive Editor of the Clarion Herald
The West Wing, NBC's decorated political drama series, captured millions of eyeballs between 1999 and 2006 for its riveting portrayal of how the zero-sum game of White House politics often produces two things: winners and losers.
Paul Schott Stevens '70 never appeared in a single episode of The West Wing.
That's because for two years in the late 1980s – before he became one of the world's leading figures in mutual funds and defined-contribution retirement plans – the nephew of Fr. Paul W. Schott, S.J. '40, essentially lived inside the West Wing, logging 13-hour days under Presidents Ronald Reagan and George H. W. Bush as the youthful and first legal adviser of the National Security Council (NSC) and later as the council's executive secretary under Colin Powell.
When Stevens, now 69, was brought into the NSC in January 1987 to offer legal expertise in the wake of the Iran-Contra affair, the Reagan presidency was trying to regain some of its lost political footing triggered by an arms deal with Iran in which some of the proceeds were used to fund the anti-Sandinista rebels fighting the socialist government in Nicaragua.
Working out of Henry Kissinger's old West Wing office, Stevens was just 35 years old.