Stephen Dwyer '66 Named President of Louisiana Bar Association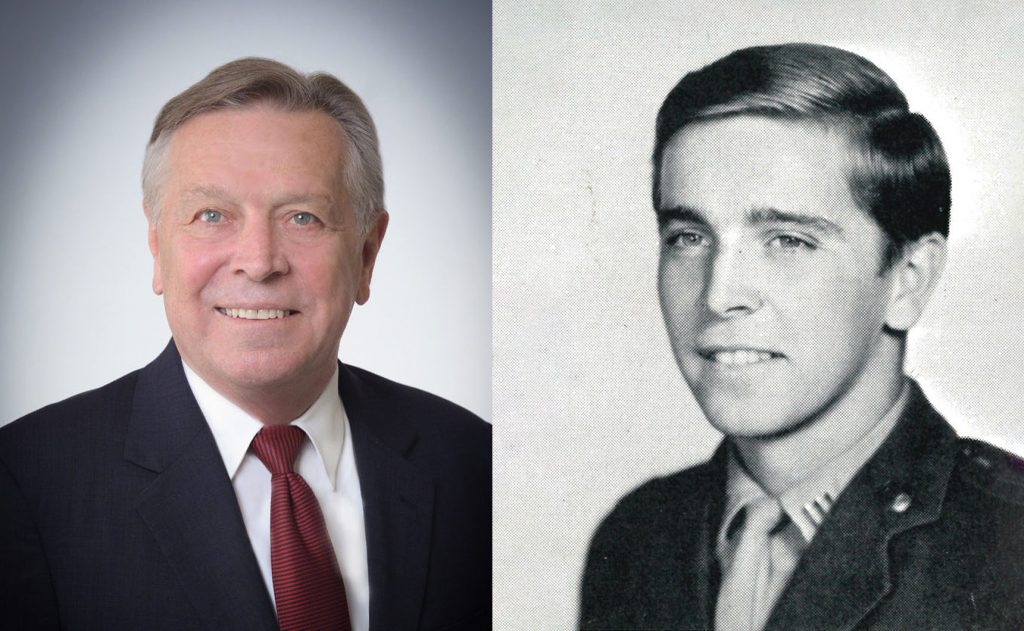 Alumnus Stephen Dwyer '66 was recently named president of the Louisiana Bar Association, the state's professional legal community. This honor was officially conferred by Louisiana Supreme Court Chief Justice John L. Weimer, who administered Dwyer's oath of office. He will serve a one-year term and has already placed "access to justice" initiatives on his agenda, focusing on educating the public about their rights and potential legal needs.
"About 10 years ago, I needed two things. I needed a physical accomplishment. At the same time, I needed my faith strengthened," Dwyer told the Bar, reporting that fulfilling a personal dream of climbing Mount Kilimanjaro provided both in unexpected ways. "We took the steepest, most difficult way up the mountain, chosen by two other people on my climb. At the top, I witnessed another climber's near-death experience as a result of high-altitude cerebral edema. Once down the mountain, the climber, who survived, explained his spiritual awareness of his 'death.' That was my physical accomplishment and my spiritual awakening. I think God was listening."
"You should never be afraid to take on tasks," he continued. "You should never be afraid to work hard. You should never be afraid to attempt the summit, to change things where they need to be changed and preserve them where they need to be preserved. We always must begin the task at hand with the concept that we're not here to merely be a placeholder. We are here to create the places and to get things done. I'm always thinking about what summit I should be attempting. That's a good attitude for everyone to have. It represents an optimistic view of the world. Let's always strive to achieve more, not for the sake of achievement but to better our place in life and the lives of our fellow men and women."
At Jesuit, Dwyer was a member of Sodality, ROTC, the Philelectic Society, Yearbook (called the Blue Jay Annual at the time), Forensics (debate), Student Council. Athletically, he also played football and was a member of the wrestling team.
A founding member and managing partner of the law firm of Dwyer, Cambre & Suffern, APLC, in Metairie, Dwyer received a bachelor Holy Cross College in Worcester, Mass, a Jesuit university. After completing his undergraduate degree, he went on to earn a master's from the University of New Orleans and his Juris Doctor degree from Loyola University College of Law, where he was the editor-in-chief of the Loyola Law Review.