Jesuit Baseball Fights in Playoffs, Falls in Semifinals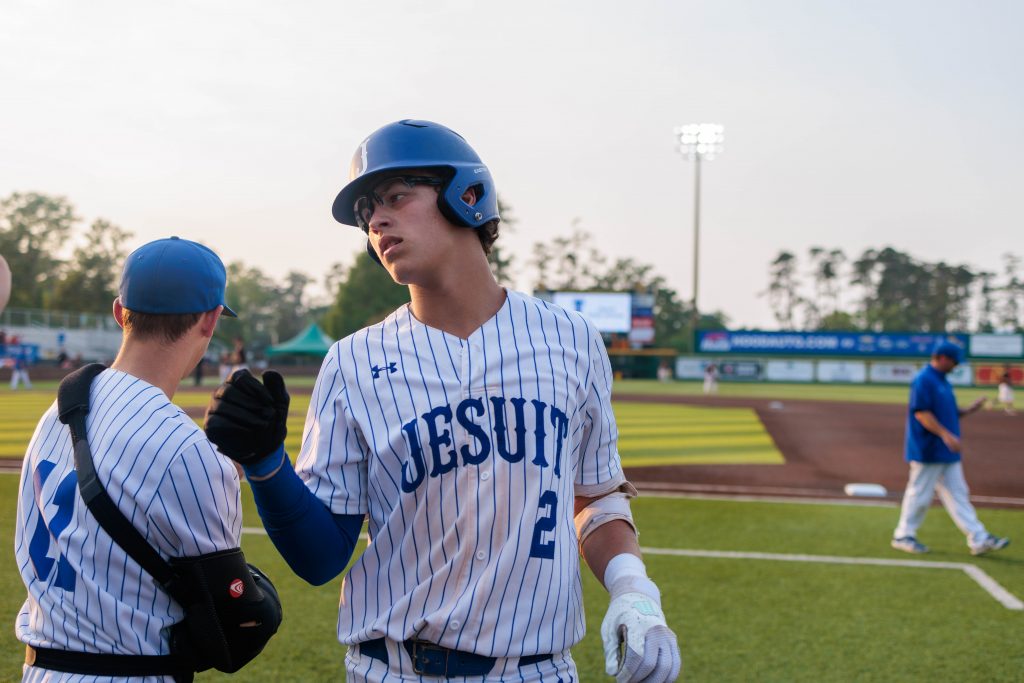 The 2022 Jesuit baseball season officially came to a close on May 12, 2022, but not before the Jays delivered an exciting regular and post-season campaigns. Whether it was a quality pitching performance from an unexpected source or a quality hit from a proven veteran, this team stepped up to the plate and was not afraid to swing when times seemed tough.
Unfortunately, the defending state champions could not grab a second consecutive title and fell to the No. 1 seeded Catholic of Baton Rouge Bears at Pat Kenelly Diamond at Alumni Field on Southeastern Louisiana campus by a score of 3-1.
Before falling in the semifinal round, Jesuit had to battle past a tough No. 4 seeded Byrd team in Shreveport. In the best of three series, the skies looked gloomy for the Jays after they dropped the first game 6-3. Instead of packing their bags, they tightened their screws and refused to give in.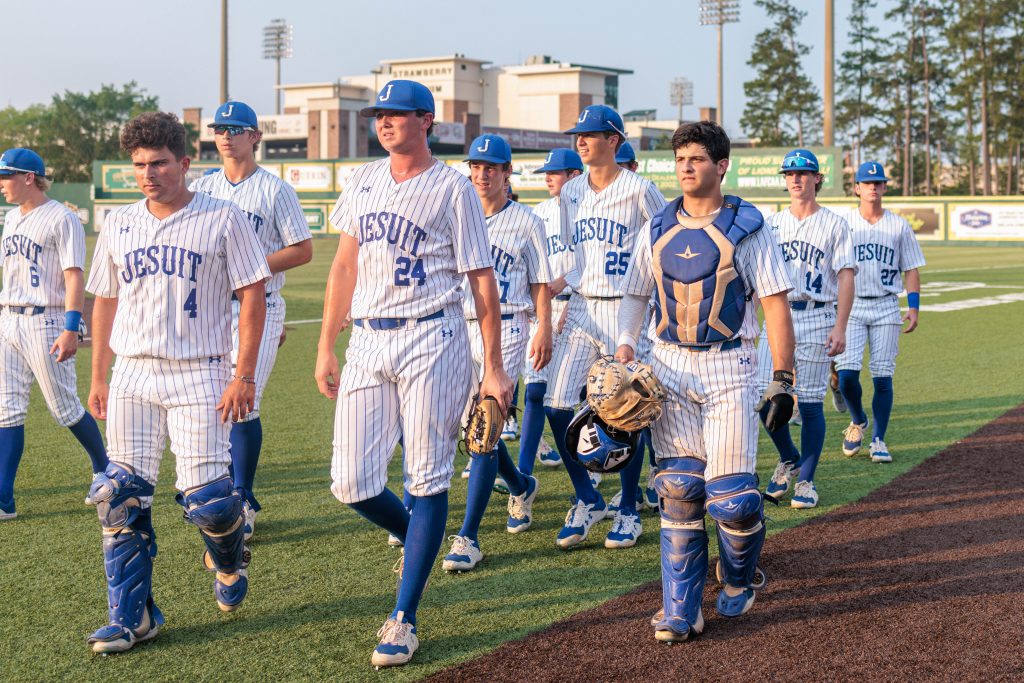 The Blue and White went on to win the next two games, thanks to superior pitching performances by senior Holden Hess and freshman Jake Moreci, and advanced to the semifinal round against Catholic of Baton Rouge. Standout Hess started on the bump and faced adversity early, but he constantly pitched around trouble to keep his team competitive.
At the plate, Jesuit struggled to put balls in play against the Catholic's southpaw on the mound. The Jays managed to put one on the board in the fifth to cut the deficit to two, but hard-hit balls would not find open space.
Even when a weather delay stopped possible momentum, the Jays ran onto the field and competed until their last out. The seniors showed the under-classmen exactly how to act during times of victory and defeat to the very end, and that culture will be why this team will be a formidable opponent for the 2023 season under optimistic head coach Kenny Goodlett.
Nola.com: Jesuit plays tough to the end in Div. I state semifinal loss to Catholic-Baton Rouge