Co-District Champion Jays Claim Fifth at State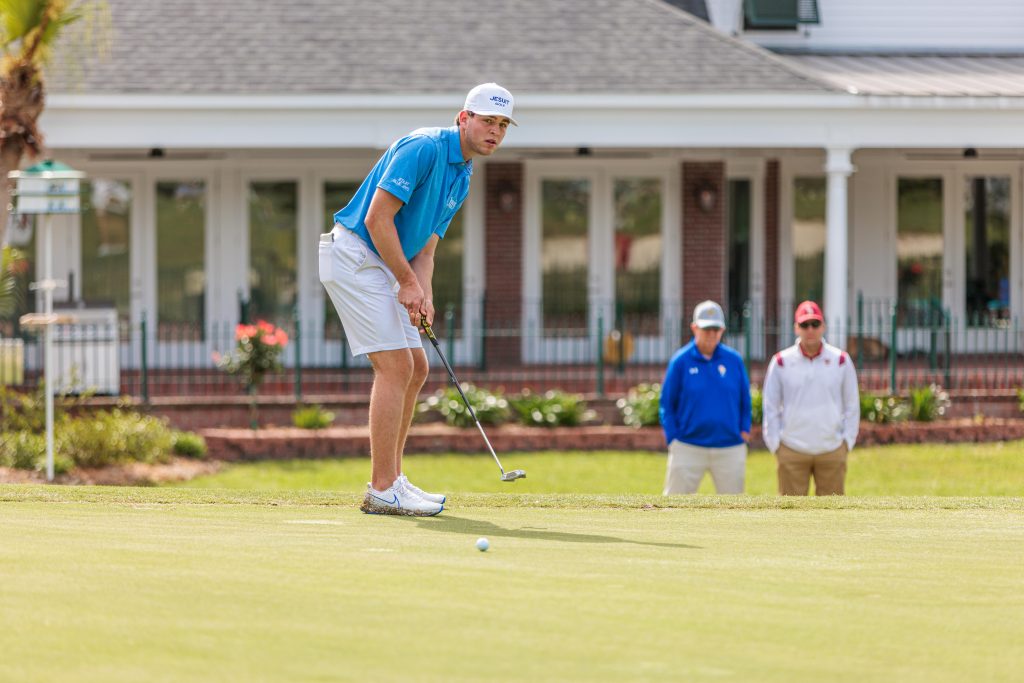 Another exciting golf season yielded another impressive result for the Blue and White. After winning the District tournament, Jesuit traveled to Lafayette to participate in the state tournament against the stiffest competition in the state. Once the two-day event concluded, Jesuit finished an impressive fifth.
Head coach Owen Seiler '75 is proud of the combined effort and is ready to lead another Jesuit team on the links.
State Results
| | | | |
| --- | --- | --- | --- |
| Golfers | Day 1 | Day 2 | Total |
| Senior Taylor Boasberg | 77 | 74 | 151 |
| Junior Bennett Ducasse | 84 | 87 | 171 |
| Senior Morgan Hebert | 74 | 73 | 147 |
| Senior Merrick Rotolo | 81 | 74 | 155 |
| Senior Jacob Schorr | 79 | 86 | 165 |
Nola.com: Joshua Achord of St. Paul's wins Division I boys golf championship; see other top finishers here