Hail Holy Queen: The May Crowning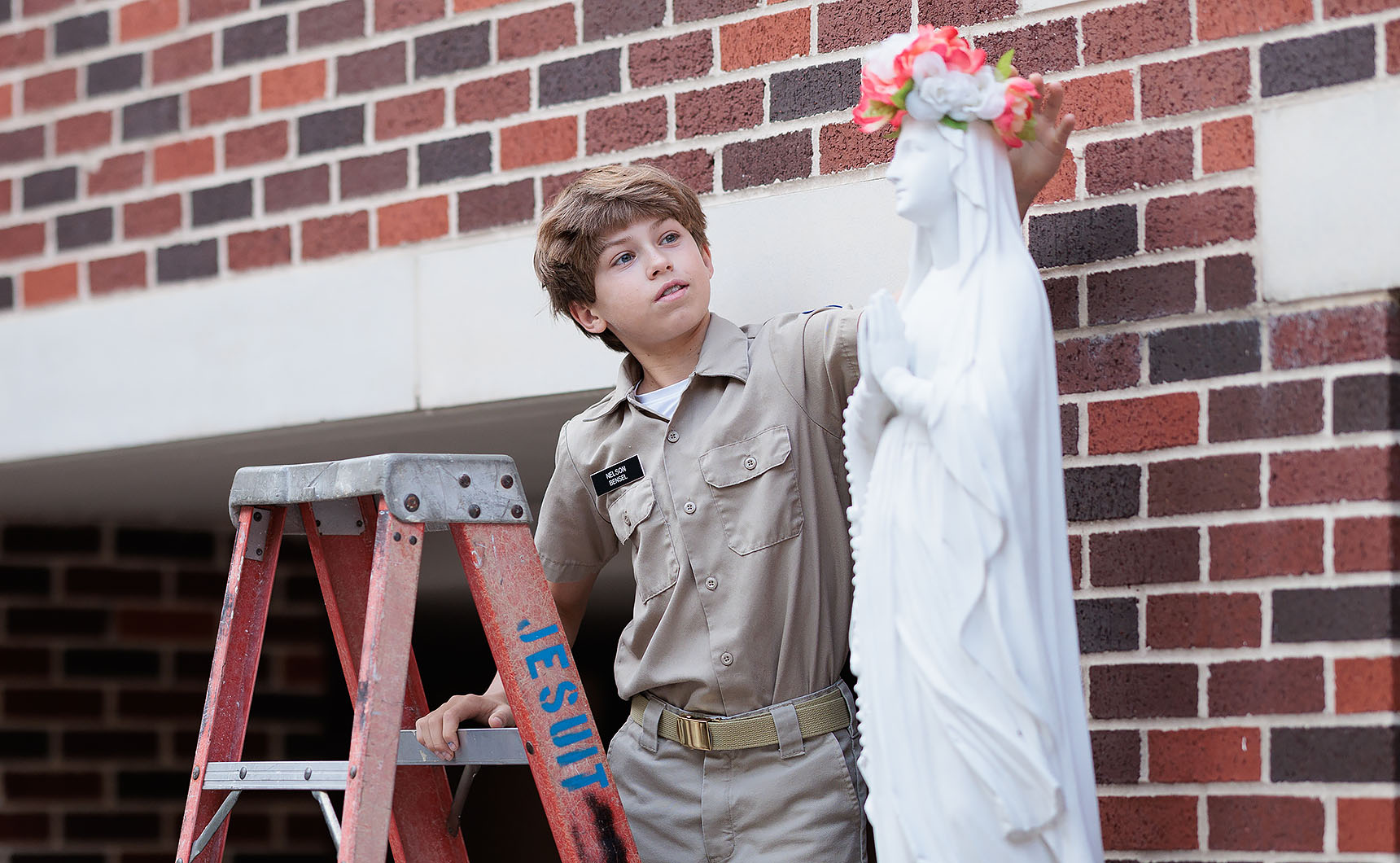 Founded in 1847 as The College of the Immaculate Conception, Jesuit High School has always carried a special devotion to the Virgin Mary. One tradition that manifests this devotion is the annual crowning of the Mary statue in the Traditions Courtyard. On Monday, May 2, pre-freshman Nelson Bensel placed a crown of flowers on the statue as part of morning assembly while members of the choir performed under the direction of Jesuit scholastic Jeff Miraflor, S.J.
With senior exams now under way, the assembly also marked the first day on which the juniors of the Class of 2023 became the "most senior" Blue Jays on campus. Accordingly, newly tapped Student Council Executive Board president and vice president Roland Waguespack and Will Sheridan made the announcements for the morning.
Loading…