In Overtime Thriller, Lacrosse Advances to State Championship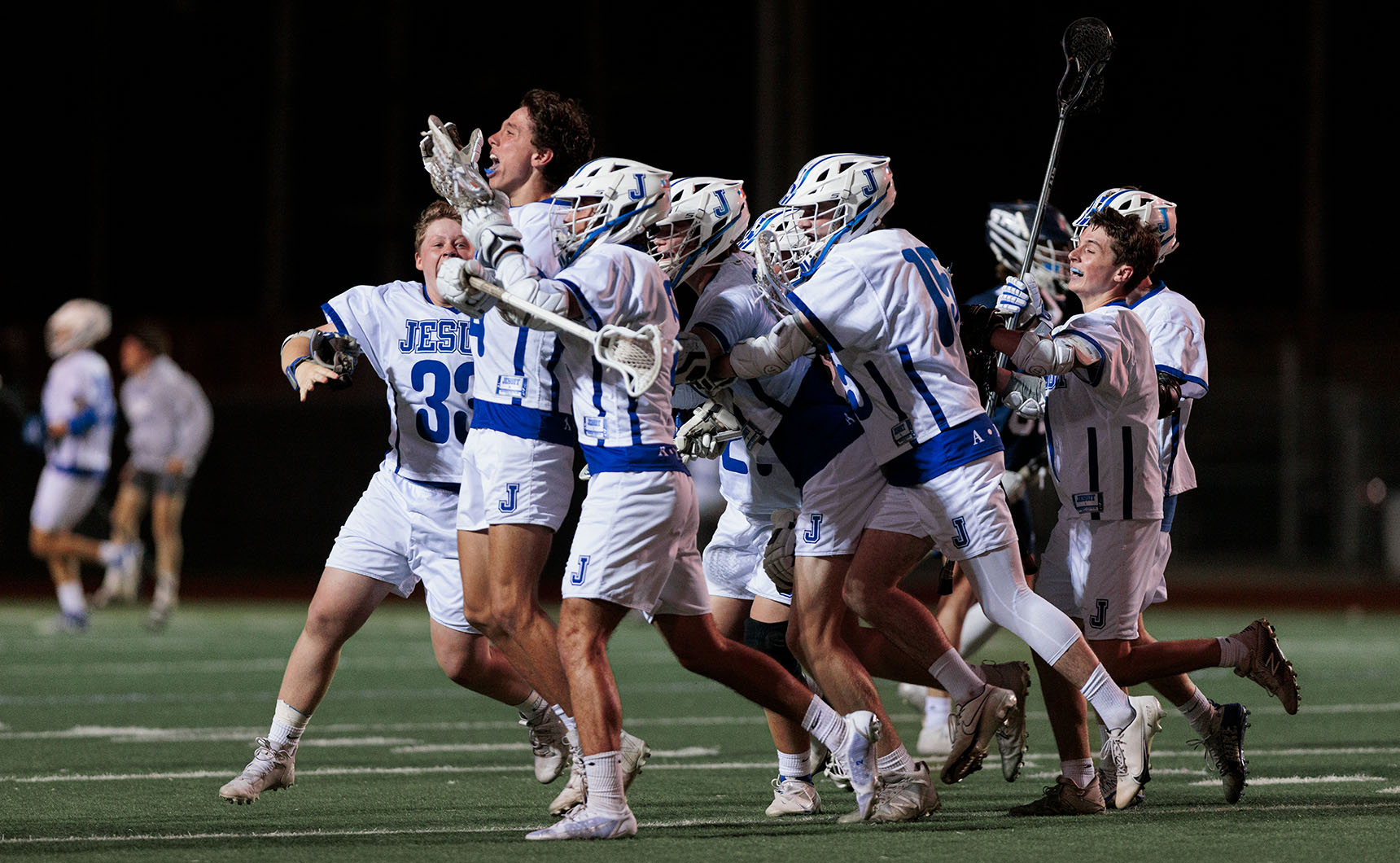 Facing down St. Thomas More in the LHSLL semifinal match at Joseph Yenni Stadium, the Jesuit lacrosse team persisted through a tough battle to claim a 7-6 victory against its Lafayette opponent.
Trailing by a point or more for most of regulation play, the team fought its way back to a tie game from 4-6 deficit with just minutes to go in in the fourth quarter with a tying goal by David Martin. The Jays then battled into an overtime period that was capped off with a sudden death goal scored by sophomore standout Jack Sutherlin, who put up four points over the course of the night.
"It's honestly surreal—you've never understood that feeling until you've actually gone through it," Sutherlin told Varsity Sports Now in reference to the game's spectacular ending. "It's just an incredible feeling, especially in the playoffs. We fought so hard to get here—we're not stopping here."
Goals were also scored by John Calhoun and Tyler Autin with Michael Welsh (who won a pair of face-offs as well) and Nick Frischhertz contributing two assists each. Mason Mannina attempted five face-offs, winning all five to give the Jays an overall 7-for-12 face-off performance for the night. On defense with Ethan Lago protecting the Jays' goal, the Jays put up a strong showing in response to a well-organized Cougar offense.
The LAX squad will play in the 2022 LHSLL championship this Sunday, May 1 at 3 p.m. in Joseph Yenni Stadium against the Bears from Catholic High School.