Baseball Continues Winning Streak, Impresses on Senior Night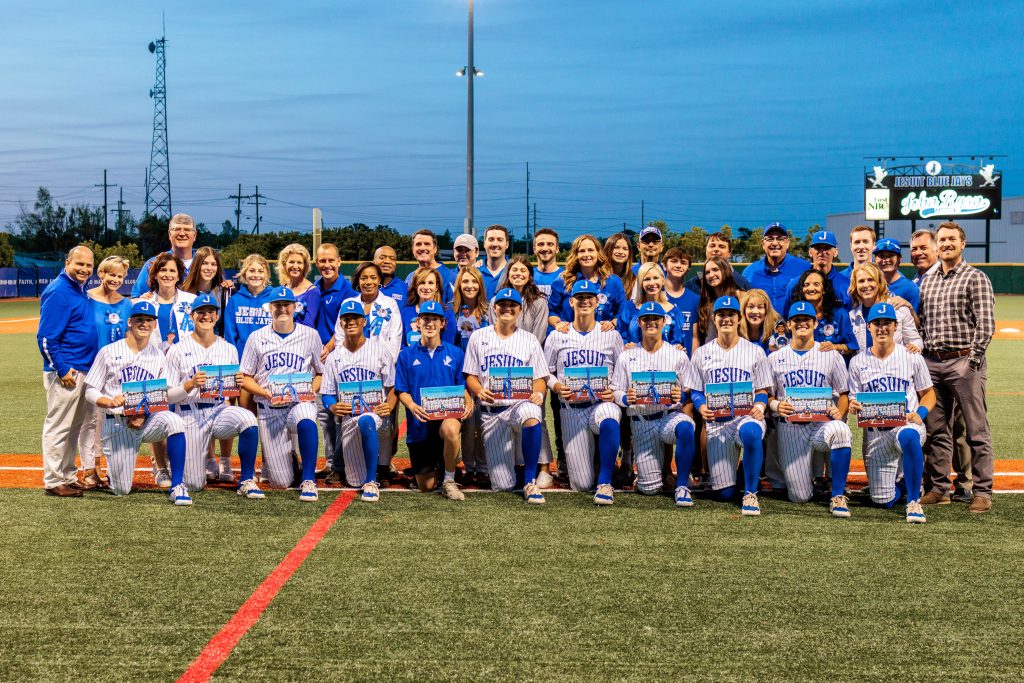 After a few game skid, Jesuit has found its superiority on the diamond by picking up another win on April 19, 2022. By defeating the Warren Easton Eagles 13-0 in five innings, the Jays have now collected four wins in a row as they head into the final stages of the 2022 season.
Senior UNO commit Canaan Clayton pitched beautifully by allowing no runs and using his fastball to retire the opposing hitters. Seniors Holden Hess, James Bendeck, Will Wegmann, Oddie Aucoin and juniors Hunter Oufnac, Gates Barre' contributed at the plate to the mercy rule victory.
On a windless senior day, the Blue and White produced a quality showing on the field and enjoyed a family meal after in the John Ryan Stadium pavilion. Jesuit will look to keep the comradery and wins flowing as the LHSAA playoffs draw near.
Photos by Rob Hess