Jays Lose Another Heartbreaker, Fall to Curtis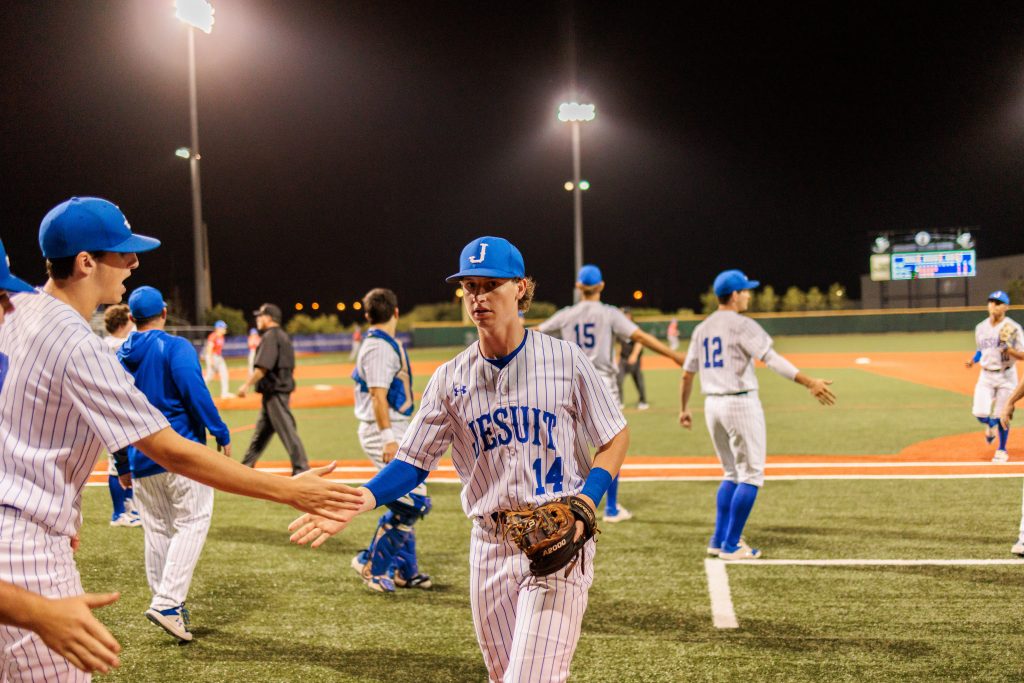 Senior Ryan Porche stepped off the mound in the seventh with a yell after striking out his final three batters of the afternoon. There was only one problem, the game was tied 1-1 going into the bottom of the final frame, but the momentum seemed to be teetering to the side of the Jays.
Unfortunately, Jesuit could not find a way to get that winning run across and eventually fell to the John Curtis Patriots on April 12, by a score of 2-1 in eight innings.
The 2022 Jesuit baseball squad has found themselves playing bonus baseball with more regularity than in year's past, and they have not fared well by going 0-3 in such contests.
Jesuit started out their second district game against the Patriots by giving up a run on a passed ball in the first, but the energy from the Blue Jay dugout never wavered. In the bottom of the second, senior Holden Hess singled to start the inning and scored on an RBI single by senior Will Wegmann to even the score.
The remaining frames turned into a pitchers duel between the two powerhouse sides. After giving up a run in the first inning, Porche went on to only allow two more hits and kept Jesuit in the contest. The bottom of the fifth saw the Jays load the bases with only one out, but the squad came up empty.
Jesuit will look to end its two game skid against St. Augustine at RBI Field on April 14 with first pitch set for 12 p.m.
Loading…