Golfers Blown Away by New Additions to JHS Classic
More than 200 golfers battled blustery and sporadic gale force winds at the 2022 Jesuit Golf Classic on Friday, April 8, at Bayou Oaks in City Park. The event was presented by First Horizon and Eustis Insurance. The challenging weather did little to dampen the enthusiasm for one of the premier events on the Jesuit calendar.
New for 2022 was a tournament eve happy hour at the City Park driving range, prizes for the best dressed foursomes in both the morning and afternoon rounds, and a "Beat the Pro" contest featuring national championship golfer Myles Lewis '11 for morning round participants. Lewis won three individual state championships at Jesuit before helping LSU win a national title in 2015.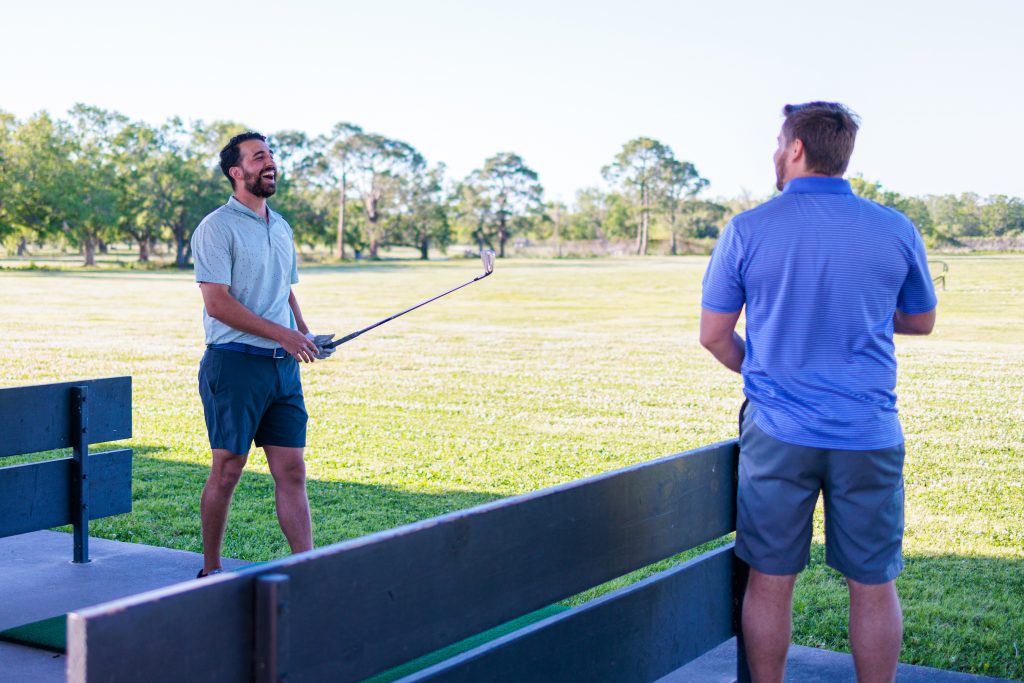 Loading…
MORNING ROUND
The Class of 1999 foursome of Ryan Chin, Rock Grundman, Doug Pleager, and Danny Poolson won the morning session with a score of 12-under par. They also walked away with one of two best dressed foursome prizes sharing the title with the foursome of Jay Huber '98, Keith Huber '01, Kyle Huber '09, and Jamie Pitts. Second place in the morning went to the Class of 2002 foursome of Marc Burmaster, Trey Fury, John Keller, and Ken Miller. The group of Ron Ceruti '88, James Marchand '88, Rob Lendin, and J.R. Piseno took third.
The morning's longest drive was struck by Johnny Cerniglia '05. Travis Bonifacic '94 won the closest-to-the-pin contest.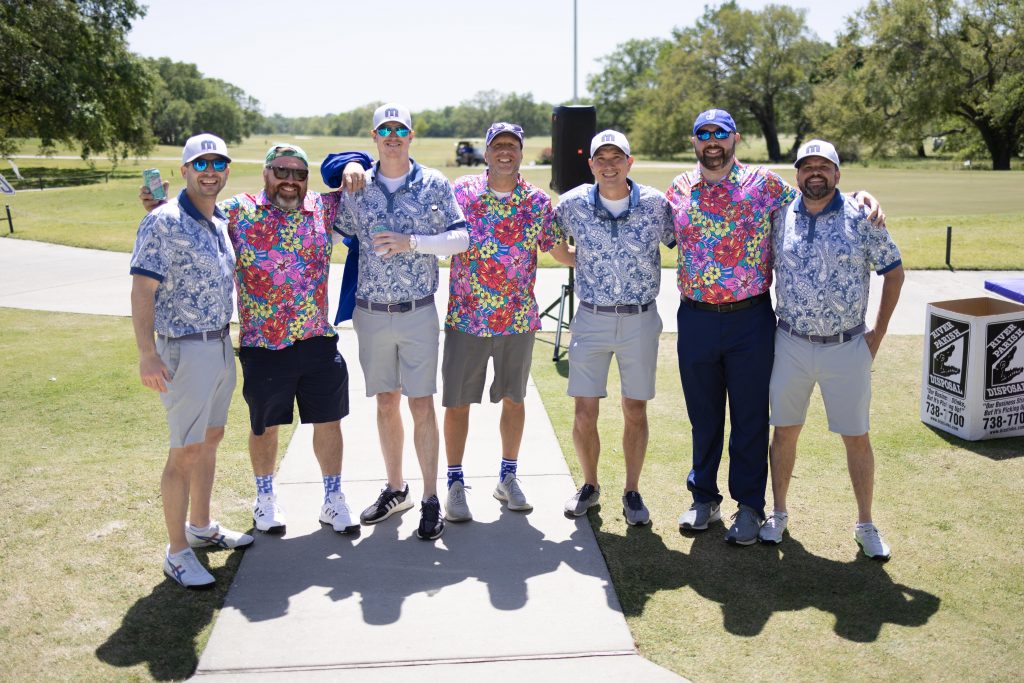 AFTERNOON ROUND
Four Blue Jays from the Class of 1995 (Ron Britsch, Ryan Fitzmorris, Mark Hughes, and Michael Malinowski) won the afternoon round with a score of 13-under par. The pairing of Andrew Chaplain '03, Ben Chaplain '08, J.P. Laborde '08, Justin Duvieilh finished second in the afternoon. They also won best dressed. Third place went to Bradley, Gary '76, Kevin '81, and Michael Cruice '78.
Jason Donnaud, the father of Jude Donnaud '20, had the afternoon's longest drive, while Dustin Gould '08 took home the closest-to-the-pin prize.
CLASS CUP
The afternoon foursome — Britsch, Fitzmorris, Hughes, and Malinowki — won the coveted Class Cup, which is awarded to the foursome consisting of Blue Jays from the same class with the lowest score of the day.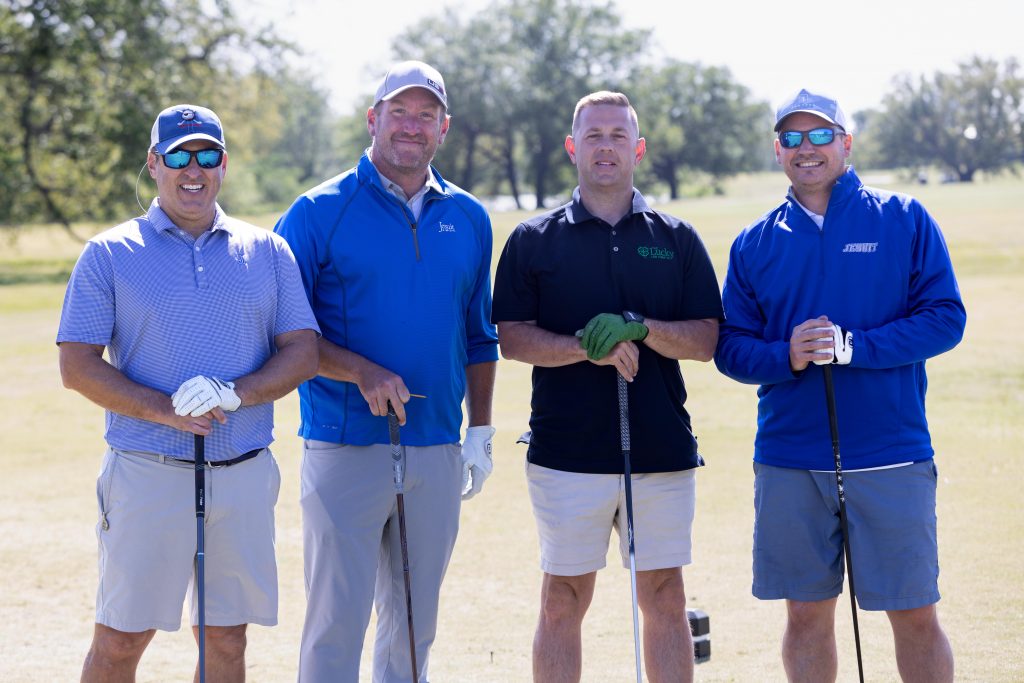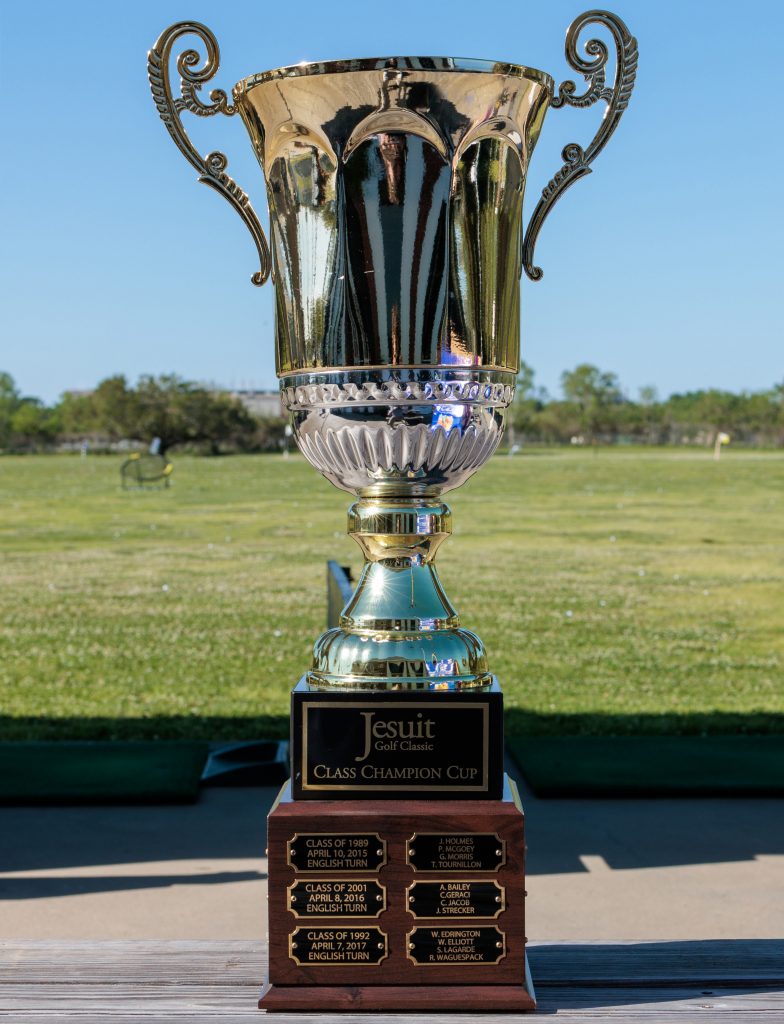 SPECIAL THANKS
Jesuit thanks tournament chairman Clint Romig '94, and committee members Krista Roeling (lead coordinator), D.J. Galiano '07 (operations), Anne Barnes (volunteers), Cherie Turk-Adler and Mike Rodrigue '71 (restaurants), Mike Lavie '80 and Bill Poynot (pre and post tournament meals), Tom Bagwill (presenting sponsors), J.P. Escudier '95 and Bill Hare '90 (prizes), and Brittany Donnes and Myles Kuss '16 (photography), and Christian Bautista '06 (communications). A final thanks goes out to the staff at Bayou Oaks for their outstanding work in coordinating this year's event.