Theology Classes Participate in Stations of the Cross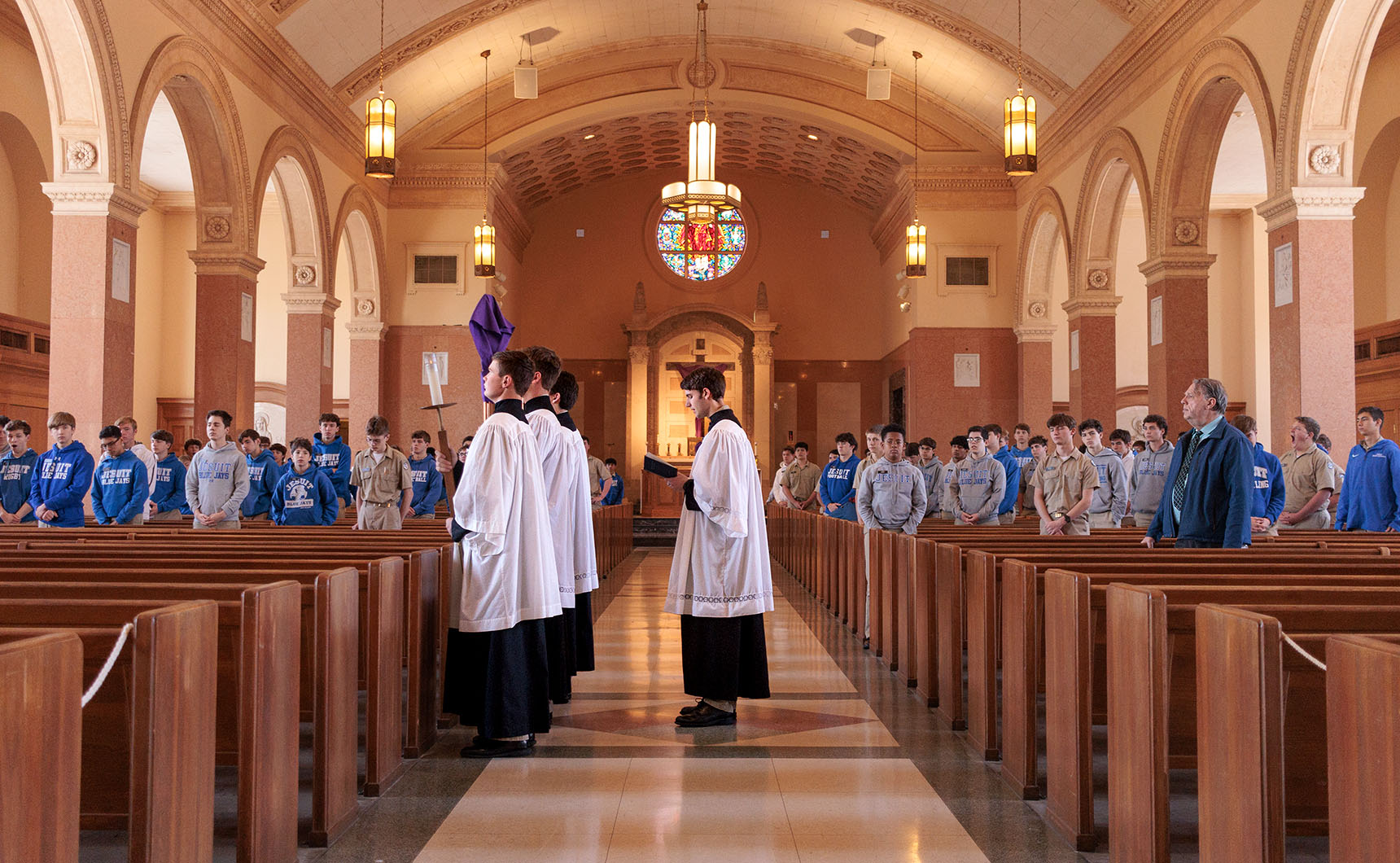 With Lent drawing to a close and in anticipation of Holy Week, Jesuit students participated in the Stations of the Cross this past Friday during their theology classes. As is annual tradition, the observance took place in the Chapel of the North American Martyrs, the "large chapel" on Jesuit's campus. In order to give every student the chance receive the Sacrament of Confession, priests including Fr. Tim Hedrick from St. Catherine of Sienna parish joined the school's own Jesuit priests in the chapel for the occasion.
The entire Jesuit community will have the chance to participate in an even more immersive manifestation of the Way of the Cross on Good Friday at the annual Nine Churches Walk. Participants should view the event's web page at www.ninechurcheswalk.com for more details.
Loading…