After Solid Win Against Hurricanes, Rugby Turns Sights to St. Paul's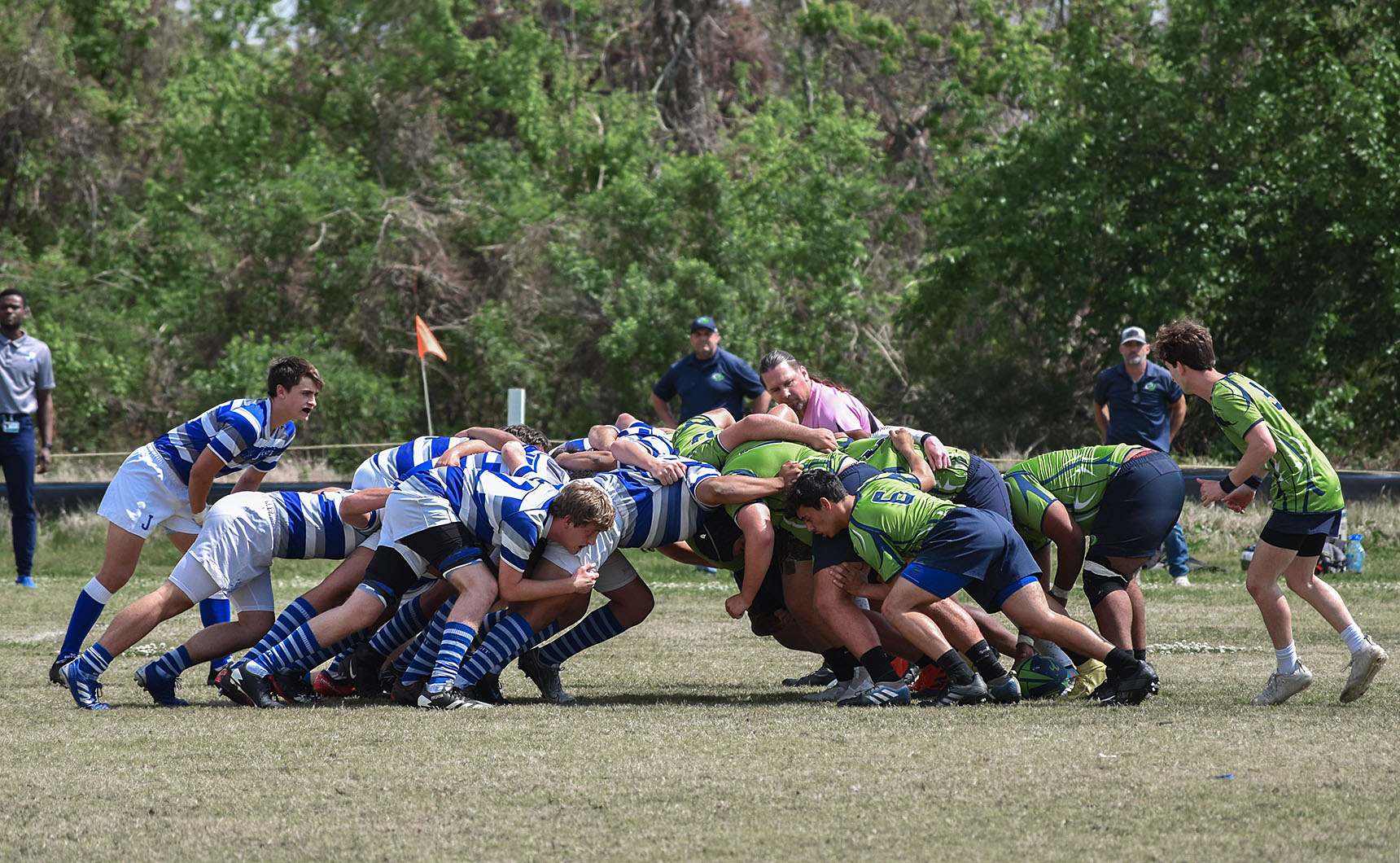 This past weekend, the Blue Jays (6-0-1) took on their long-time rival, the Bayou Hurricanes, in a league match. The Hurricanes bested the Blue Jays b-side squad 26-25 earlier in the season. They were less successful this time around: when the final whistle was sounded, Jesuit had dotted down nine tries, securing a resounding win 61-0, bringing their season overall point total to 301 points scores and only 81 points allowed.
The Jays put on a show of genuine running-rugby, which had a distinct southern-hemisphere feel. Scoring was opened by junior flyhalf Andrew Newell, who confused Bayou's defense by feigning a pass to a squadron of Jesuit backs who were in support out wide. Bayou bit on the fake, which allowed Newell score Jesuit's first try.
Later in the match, senior wing Ryan Griffin (who was standing in at fullback for injured Nate Williams) received a crisp pass from Newell near the sideline and proceeded to sprint 30 meters up field. As he was about to be corralled by three Bayou defenders, he heard senior outside center Nick Ferina screaming in support. Relying on his ears only, Griffin heaved a precision 20-meter no-look pass to Ferina, who caught it at full stride on his way to a brilliant Jesuit try.
The Jesuit forwards were not to be outdone. Of Jesuit's nine tries, five were scored by Jesuit's forwards, who blended powerful runs with excellent support and silky offloads throughout the match. Tries were scored by senior tighthead prop Josh Baraza (two tries), senior loosehead prop Christian Jackson, senior 8-man Conlon Pausina, and senior second-row Matthew Corea. Junior center Joe Charif and junior halfback Matt Cashio each jogged in for tries. Newel was near perfect on the day from the foot, striking 8 or 9 conversion kicks.
This Saturday, the Jays take on the St. Paul's Wolves in Covington at 12 noon.
Click here to view more photos of the game by David Cashio.