Tennis Prevails Again, Defeats Brother Martin to Claim District Title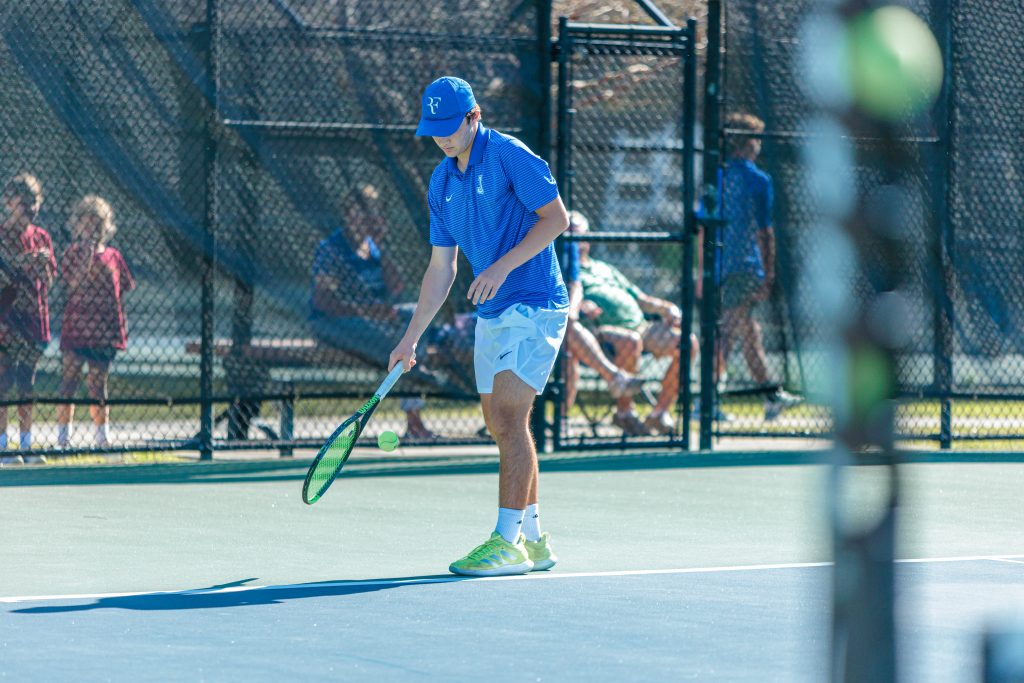 The Jesuit tennis squad continues to heat up as Spring approaches. On March 31, the Jays won a competitive match against rival Brother Martin by a score of 4-3. The victory secured the regular season district title for the Blue and White.
Results
1S-Mark Armbruster (BM) d. sophomore Josh Verges, 8-4.
2S-Mitchell Armbruster (BM) d. junior Nicolas Kapusta, 8-6.
3S-Senior Connor Cain (J) d. Jude Edwards, 8-5.
4S-Freshman Scott Harper (J) d. Vincent Asaro, 8-5.
1D-Armbruster & Armbruster (BM) d. Verges & Kapusta, 8-5.
2D-Cain & junior Jack Mann (J) d. Edwards & Asaro, 9-7.
3D-Harper & senior Matt Laforge (J) d. Max Edwards & Zach Haley, 8-3.
Jesuit welcomes a strong St. Paul's team next Thursday, April 7, at 3p.m. in City Park.
Loading…