Fall/Winter 2021 Issue of Jaynotes Hits Mailboxes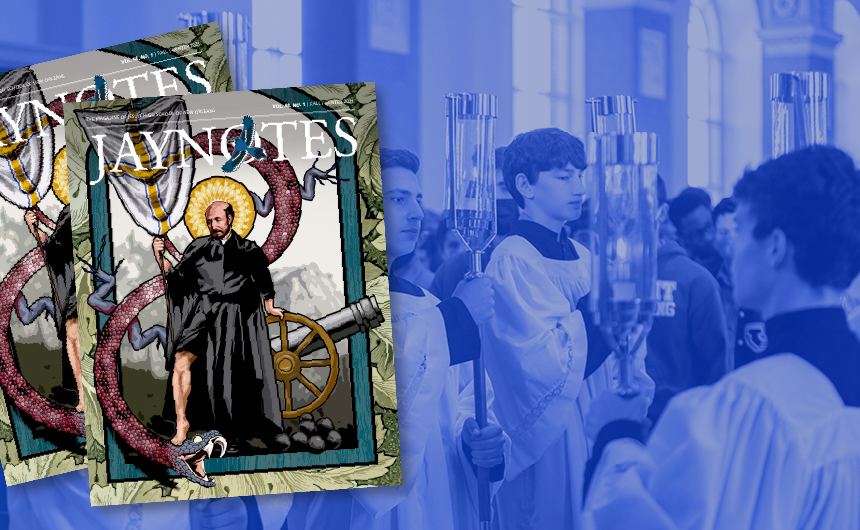 The latest issue of Jaynotes, the magazine of Jesuit High School, has arrived to mailboxes. Click here for the digital version.
In This Issue:
On the Cover: The Serpent & The Cross
Our Lady of the Way: Madonna della Strada
When New Isn't: November Dedication
Two Hurricanes, Two Triumphs: Principal's Message
Paris & Jerusalem: The Ratio Studiorum in the Ignatian Year
Cross Country: At the Top of Their Game
Swimming: Underdogs Fly High
A Good Straight Course: Paul Schott Stevens '70
Alumni Homecoming & Alumnus of the Year: Mark Rodi '59
… and much more!
---
Address Updates
Does Jesuit have your current contact information? Use the links below to stay in touch with Carrollton & Banks: