Bowlers Fall in LHSAA Quarterfinal Round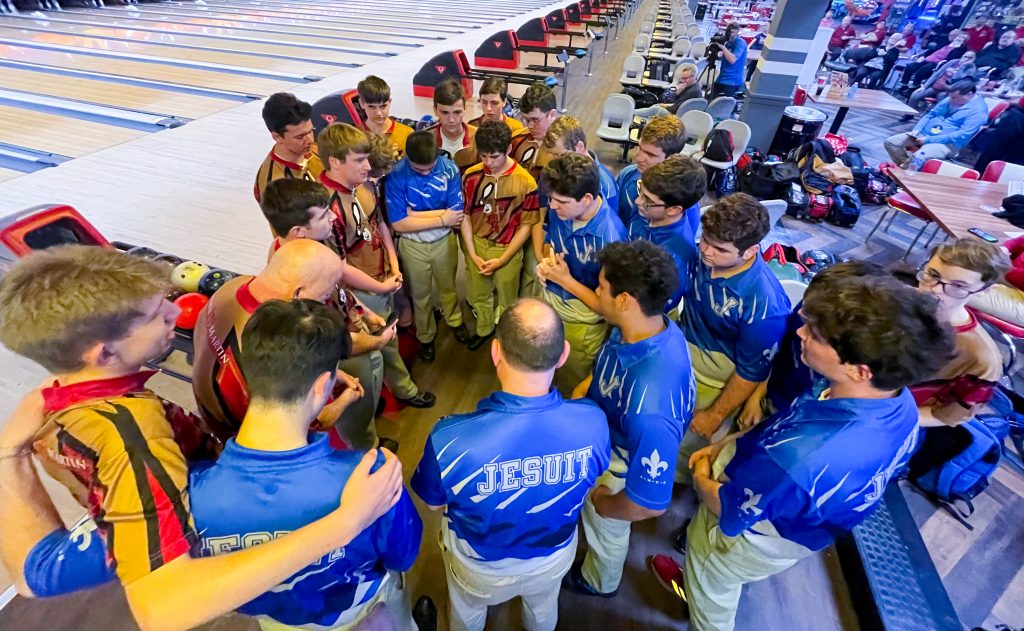 On rare occasions, being at your best isn't enough. That was the case for the Jesuit bowling team that won first and second round matches, but fell short in the quarterfinal round of the LHSAA playoffs. The matches took place on Friday, March 25, at AMF All Star Lanes in Kenner.
The Blue Jays entered the playoffs seeded 9th despite having the state's third best team average. Postseason seeding is determined by wins, losses, and strength of schedule, not by team averages. Jesuit finished the season with a 10-2 record.
In their opening match, the Jays rallied from a 5-3 deficit to beat Patrick Taylor, 21-6. Senior co-captain Gary Sims paced the Jays with a 761 series that included games of 256, 268, and 237.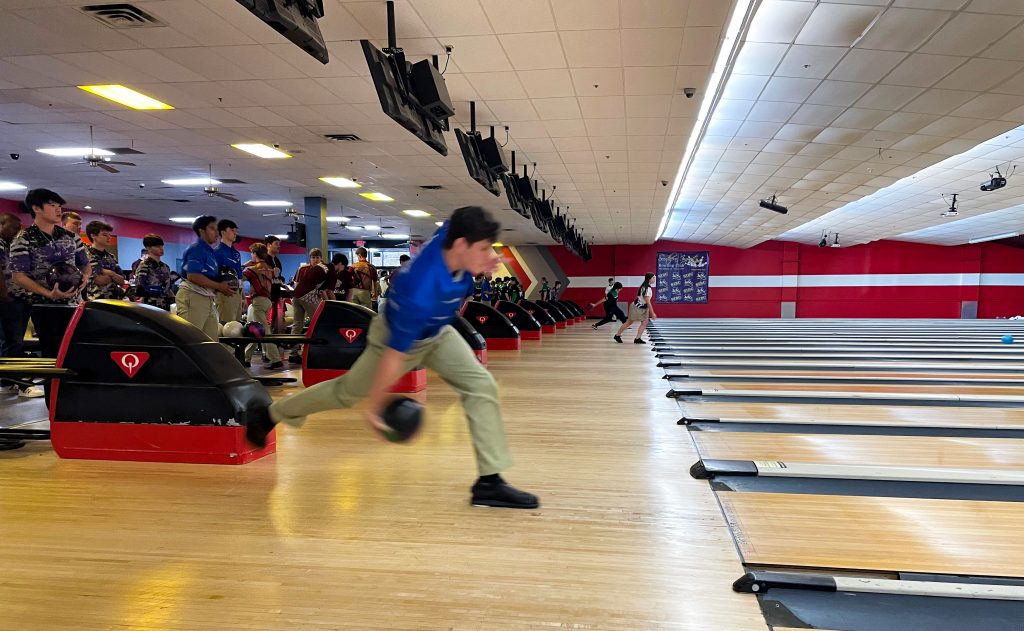 Jesuit faced 8th seed Dutchtown in their second-round contest. The Griffins blistered their first round opponent with a score sheet that included a perfect 300 game. Junior Will Carpenter led the Blue Jays against Dutchtown with a 745 series with games of 246, 245, and 254. Senior co-captain Luke Wood had a 703 series and junior Will Adams posted a 695 series. The Jays disposed of Dutchtown 17-10.
In the quarterfinal matchup against undefeated Brother Martin, Jesuit split victories in the first two games, but fell short in total pins in all three sets of games. It was Jesuit's strongest performance against the Crusaders, but not enough to dethrone the defending state champs. Sims paced the Jays with a 668 series, one pin ahead of Adams's 667. Wood tallied a three-game total of 659, while Carpenter recorded a 649. The final team score was 20-7. The Crusaders' pin count was 3,902. Jesuit finished at 3,705.
Others posting playoff victories during the matches were senior Josh Barraza, junior Preston Roark, and freshman Joseph Anderson. Senior Collin Pearce, a key contributor during the regular season, was hampered by a wrist injury. This year's squad also included senior Jonah Anderson and junior Ethan Benoit.
"I'm so proud of the way our boys competed against some outstanding teams," said head coach Todd Bourgeois '88. "Sometimes the luck of the draw isn't lucky at all, but life is full of those scenarios. Athletics is a vehicle to teach our young men about overcoming obstacles and perseverance, essential lessons for personal growth and success," Bourgeois said.
Six Jesuit bowlers—Adams, Barraza, Carpenter, Pearce, Sims, and Wood—qualified for the LHSAA Singles Championship Tournament on Friday, April 1, in Baton Rouge. Wood won the silver medal (second place) at last year's event.