St. Michael Bead Collection to take Place March 7-11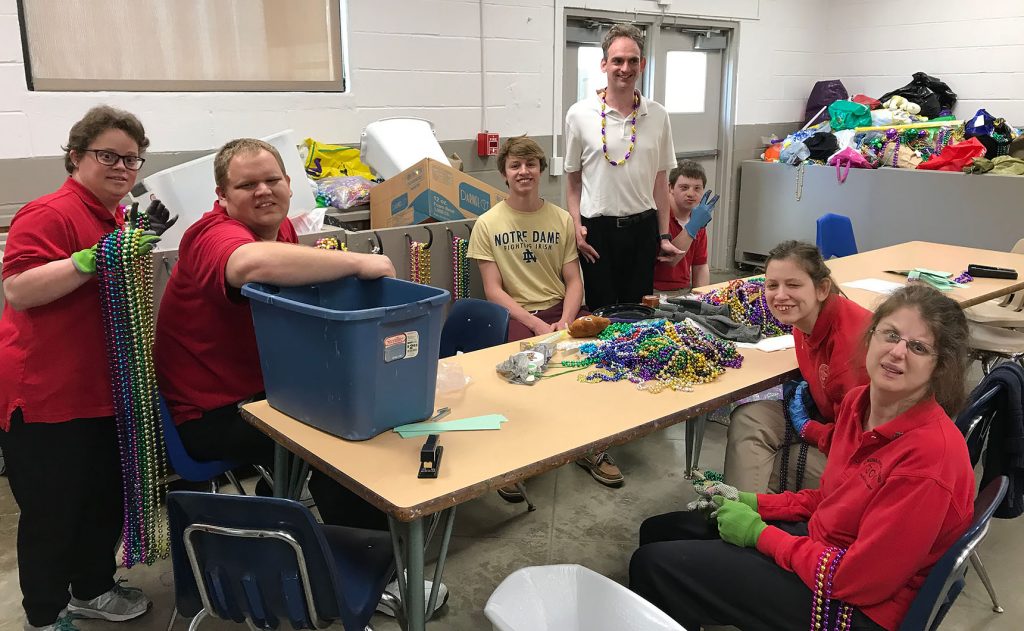 Jesuit is collecting Mardi Gras beads to donate to St. Michael School for recycling. The adult clients at the Joy Activity Center at St. Michael's sort the beads for resale. Beads can be dropped off at the entrance to the Madonna della Strada Building or placed in the bin outside the library from Monday, March 7 – Friday, March 11.
More information about the Joy Center can be found on the St. Michael's Special School website.