Jays Start New Streak, Defeat John Curtis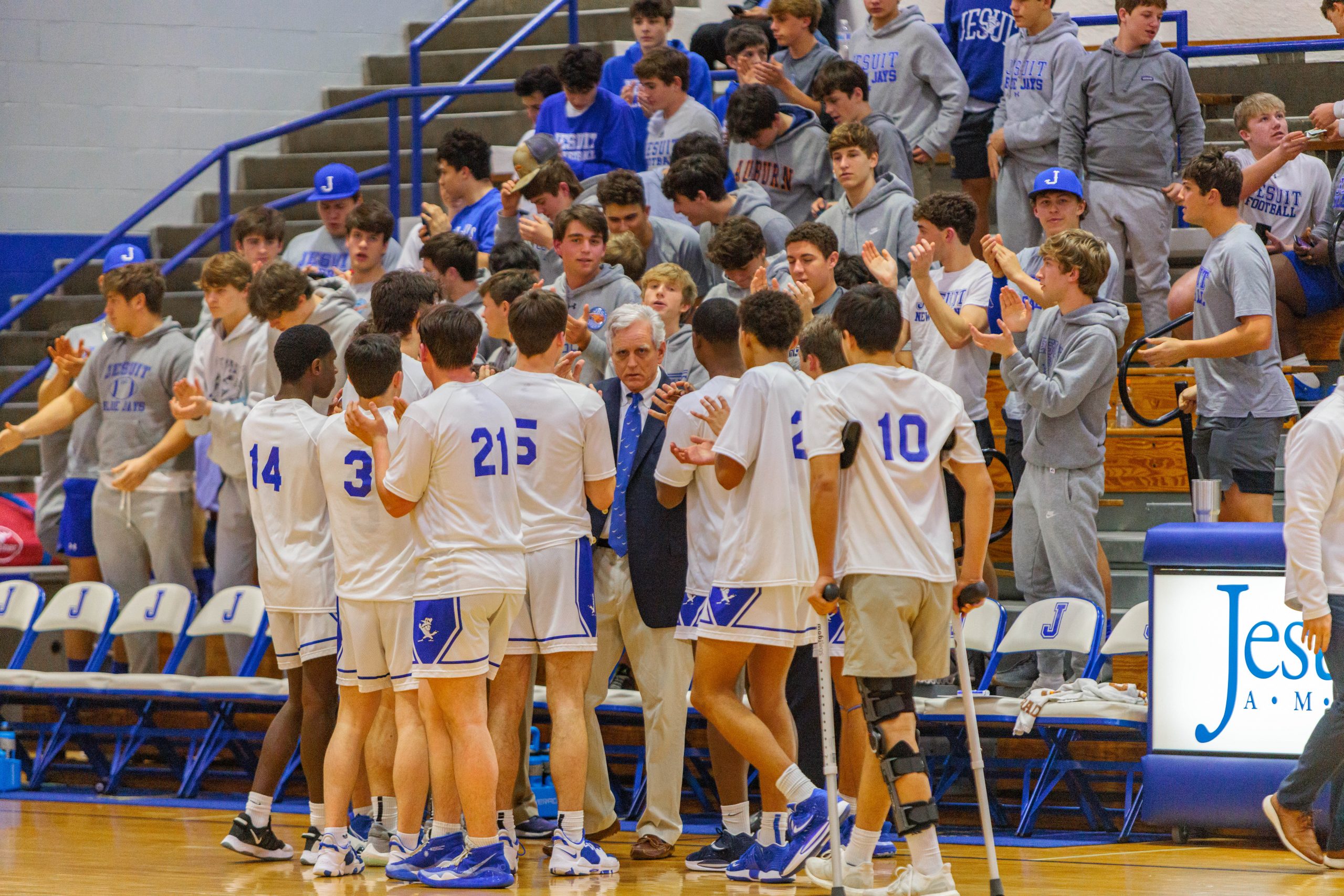 After dropping three games in a row, Jesuit is starting to find a new groove to end the season. In the past two contests, The Jays have defeated Holy Cross on senior night and John Curtis Christian 62-41 on Feb. 14, 2022.
View Senior Night Photo Gallery Here
The game against the Patriots started as a defensive battle for both sides. At the end of the first period, Jesuit (17-11, 7-4) and John Curtis only combined for 19 points, with the Jays leading 11-8.
The second quarter saw an improved offensive attack from the Blue and White. The balanced onslaught lead to a 19 point period and five different scorers. Going into the locker room, Jesuit possessed a 30-12 lead and never relented.
The Jays fully cemented the game in the fourth quarter. As a team, Jesuit scored 22 points, and senior Matthew Knight lead the attack with nine points in the period. Senior Michael Britsch added six of his 18 points to give Jesuit the impressive 21-point victory.
Sophomore Jude LaForge and junior Brock Guillot also added clutch baskets and elite defense to hold John Curtis at arm's length.
Next for the Jays will an away contest against the Rummel Raiders on Friday, Feb. 18, 2022, at 7 p.m.
Loading…