Bowlers More Than Survive Against Warriors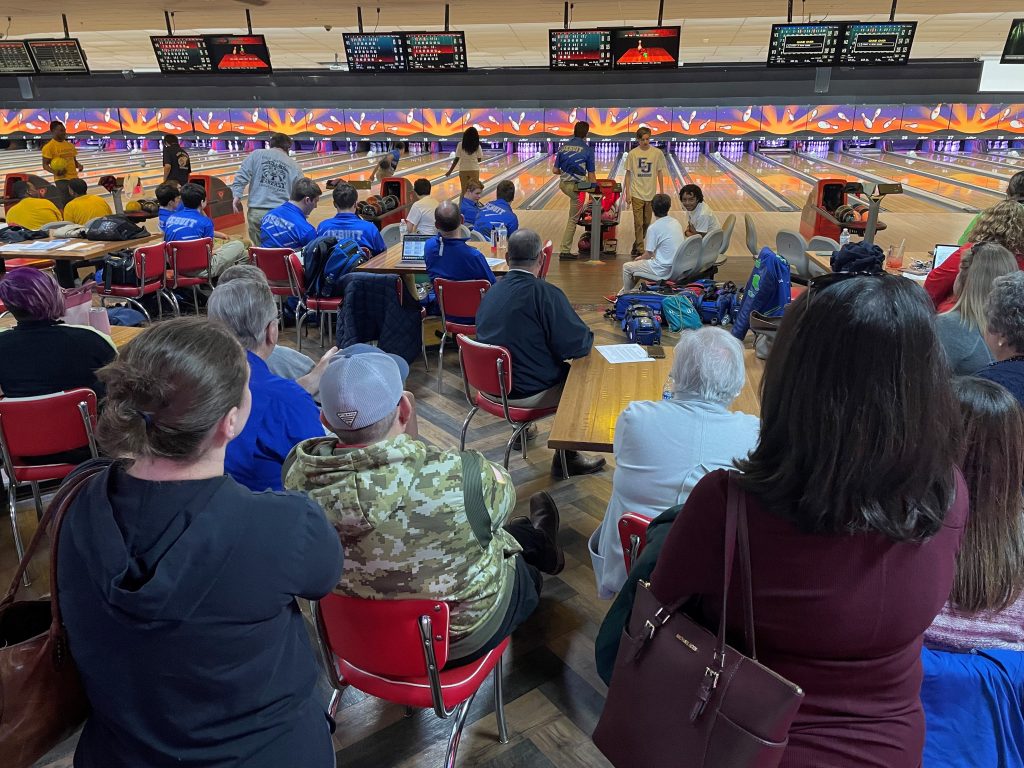 The Jesuit bowling team chalked up its second district win beating East Jefferson, 27-0. The match was played at AMF in Kenner on Monday, Feb. 14, before a large group of family supporters.
Junior Will Carpenter rolled games of 255 and 232. Senior co-captain Gary Sims recorded games of 235 and 229. The team's other captain, senior Luke Wood, shot a 234. His three-game series totaled 618. Other Blue Jay bowlers in Monday's 200 club were senior Collin Pearce (228) and Josh Barraza (222).
Jesuit won the total pin count, 3,473 to 1,916.
Under the direction of head coach Todd Bourgeois '88, Jesuit is 7-2 overall and 2-0 and district play. They'll face their final district opponent, Holy Cross, on Monday, Feb. 21, at AMF.