Boe, Colomb, & Wooderson Presented with Alma Mater Awards at Mothers' Luncheon
On Tuesday, Jan. 25, school president Fr. John Brown, S.J., presented the prestigious Alma Mater Award to Jeanne Boe, Nancy Colomb, and Cindy Wooderson. The recognition, which began in 1992, honors the volunteer work of Blue Jay mothers whose extraordinary contributions of time and talent have greatly benefited Jesuit High School.
More than 200 moms attended the event, which included a pre-lunch patron party, at Metairie Country Club.
"At our alumnus of the year dinner, I told our distinguished group of honorees that you are the kind of men I hope our Blue Jay students grow up to be. When I look at you ladies here today, I'm thinking these are the kind of women I hope our Blue Jays marry one day," Fr. Brown said. "I want to thank our honoroees and all of you here today for everything you have done and continue to do to help us fulfill the mission of forming men of faith and men for others."
---
Jeanne Boe
Jeanne Boe helped orient parents who were new on the Band trip to Bamberg, Germany, and again guided the parents who were hosting the students from Germany when they visited New Orleans. Boe and her husband Ken '84, also opened their home to the visiting German students. Outside of Band, she worked at the Bazaar plant booth and many receptions as a refreshment committee member. During her son's senior year, she assisted with the Philelectic Society. She was also a member of the Jesuit Mothers' Rosary Group, praying for all Jesuit students, their families, and the community.
During her high school years, Boe was a member of the Jesuit Flag team.
Her son Adam '14 had these kind words to say about his mother, "When I was very young, my mother would sing the Jesuit Fight Song to soothe me in the car. She was thrilled when I was accepted to Jesuit, and I appreciate that through volunteering and supporting Jesuit, she was able to be a part of my experience at Jesuit."
---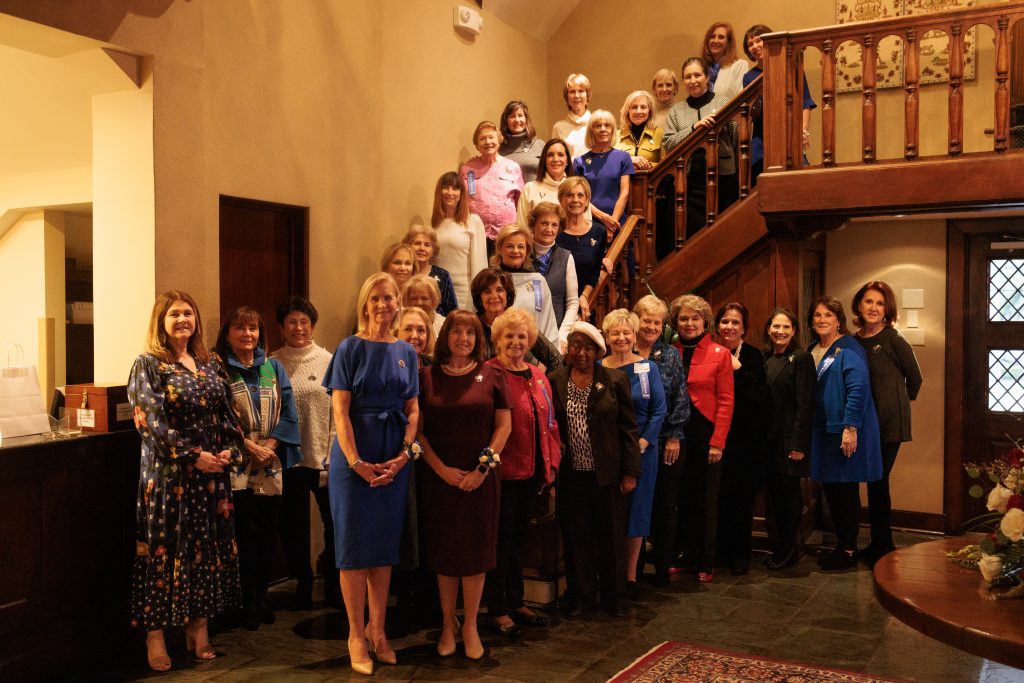 ---
Nancy Colomb
Nancy Colomb's various roles of volunteering at Jesuit High School began when her oldest son, Paul '00, started 8th grade at Jesuit. Through the years, she volunteered for the Jesuit Bazaar, Celebration, Mother's Luncheon, and worked in the Blue Jay Shop. She also assisted with distribution of Christmas Greens during the Christmas Boutique. Paul spoke of his mother saying, "There was a time when all 3 of us were at Jesuit; in 8th, 9th and 12th grades (and my sister was in 10th at Mt. Carmel). Looking back, I can't imagine how she had any free time at all. I can see that she genuinely enjoys spending her time at Jesuit, and with many other groups, and sets a great example of how giving back can be important, rewarding, and fun."
Her second son, David '03, was so happy for his mother commenting that "My mom was very generous with her time with all three of us boys that went to Jesuit. She always looks for ways to give and add happiness and joy into other's lives and I'm so happy that she is being recognized today."
Her youngest son, Stephen '04, also shared his thoughts saying, "My mom is one of the most thoughtful, generous, and caring people I have ever known. Those qualities shine brightest from her when she is helping or supporting children. Not only are my siblings and I lucky to have her as our mom, but the countless other people who have benefited from her unconditional love and care over all these years, and no doubt more to come. I love you, Mom!"
---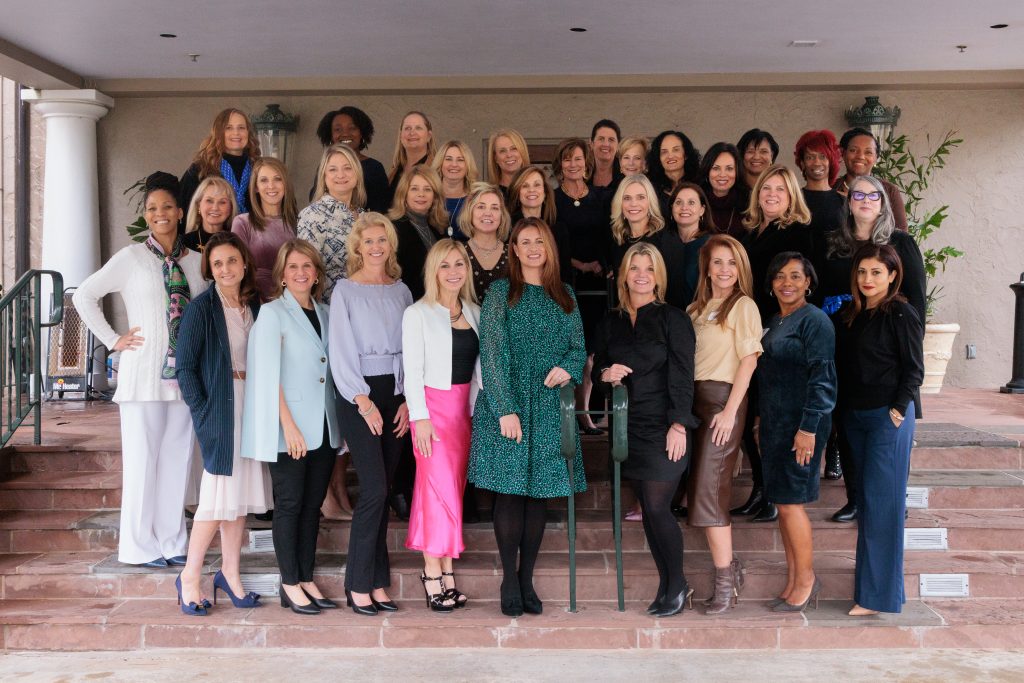 ---
Cindy Wooderson
There are not many things Cindy Wooderson hasn't volunteered for at Jesuit High School—from the Blue Jay Bazaar Auction to Celebration and everything in between. Her work with Celebration included organizing the food donors, spearheading the auction committee, and finally chairing the event. Her work with the Bazaar included chairing the parade of prize booth and transforming it into a very successful auction Booth. The faculty and staff luncheons, the Jesuit Golf Tournament, the Used Uniform Sale, Jesuit's Open House, and the Mothers' Luncheon committee, are just a few of the many other events and activities for which she has volunteered. The wealth of experience Cindy has shared with Jesuit from her other volunteer activities has greatly benefited Jesuit.
Her friends and family recognize her willingness to give back. Her son Robbie '00 said, "My mother's passion for volunteering and giving back to the community is something I remember from a very young age. Early in my time at Jesuit, I learned A.M.D.G. and its deeper meaning along with the motto of 'Men for Others.' My mom is a great example of those two things, and as her son, I am very proud to call her mom and know that being able to watch her volunteer over many, many years has made me a better person."
Her son Kyle '07 spoke of his mother by saying, "To be a 'Man for Others', I would learn, means to be conscientious and compassionate, and to use the gifts you are given to improve the lives of those around you. It wasn't until years later that I realized I had always had the perfect example to aspire to: my mother. Her dedication and work ethic are unmatched, and throughout her life she has tirelessly employed those gifts in the service of others. She has dedicated her life to serving the needs of those around her and never asks for anything in return. To put it simply, she is the best person I know. I am immensely proud to be her son."
Her son Bryce '21 said it well when he said, "My mother has set a phenomenal example for me and my brothers, and she truly embodies what it means to be selfless. She has and continues to give so much of herself to us, our family, and to Jesuit, and she has helped me to grow into a 'Man for Others.'"
---
Jesuit thanks committee chair Martha Griffin and the members of the Jesuit Mothers' Luncheon committee: Cindy Bowman, Marianne Call, Ann Colfry, Nancy Colomb, Denise Currault, Jeanie Favret, Meredity Golemi, Golda Hartman, Suzette Herpich, Jessica Hughes, Alison James, Jennifer Kavanaugh, Judy Kelley, Kelley Moreau, Karen Pilie', Darlene Robert, Gabriela Thompson, Linda Tufton, Julie Vanderbrook, Sheila Vocke, Tanya White, and Cindy Wooderson.