Bowlers Fall To Crusaders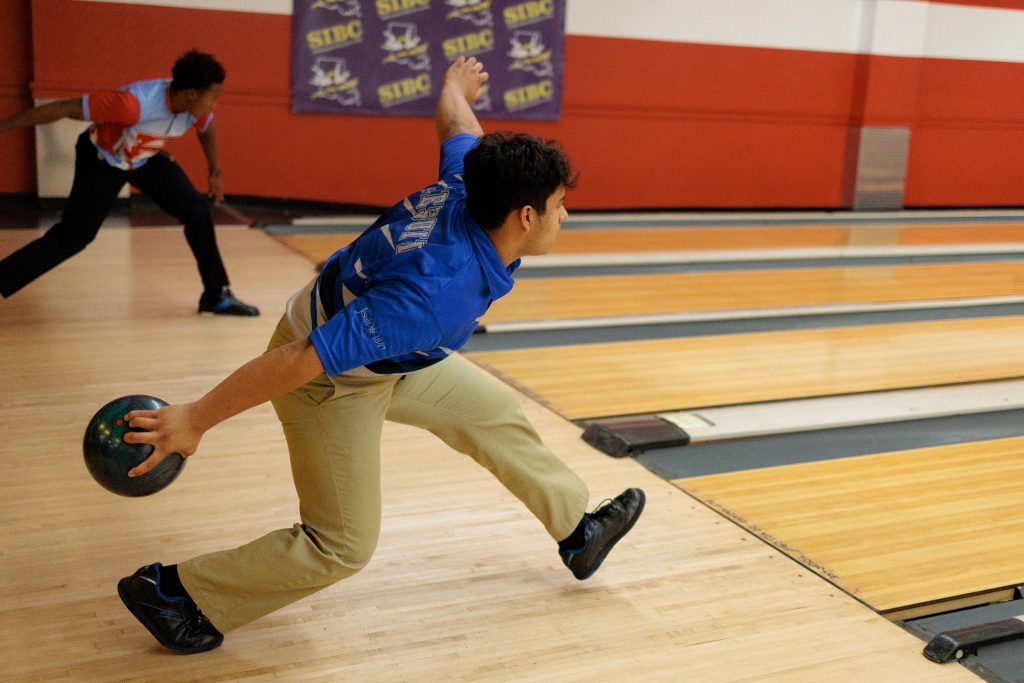 Neither Jesuit nor Brother Martin bowled their best, but the Crusaders' deeper lineup was enough to best the Blue Jays, 21.5 to 5.5. The match took place on Monday, Jan. 31, at AMF in Kenner.
Flame throwing senior Gary Sims led the Jays with a 624 series, winning two of his three games against the opponent's highest roller. Heading into the match Sims was averaging 219, while Dylan McDonald of Brother Martin was averaging 229. Senior Josh Barraza, who also plays rugby for Jesuit, picked up two points, averaging 193 pins over his trio of games. The only other Blue Jay to put points on the scoreboard was junior Will Carpenter. His 204 in the opener gave him half a point, while his 222 in the second game gave him a full one.
The Crusaders won the final pin count, 3,563-3,338.
"Against a team like Brother Martin, you can't leave makeable spares on the lanes," said head coach Todd Bourgeois '88. "I know our guys can do better, they know they can do better, and, I'm confident we'll see that as the season progresses."
Jesuit coaches and bowlers thank the The Gizzard, Jesuit's student body, who turned out in big numbers to root for the home team.
The Jays, who are now 4-1, face Archbishop Shaw on Thursday, Feb. 3, at Westside Lanes in Harvey.