Undefeated Mid-City Rollers Ready For Match Against Martin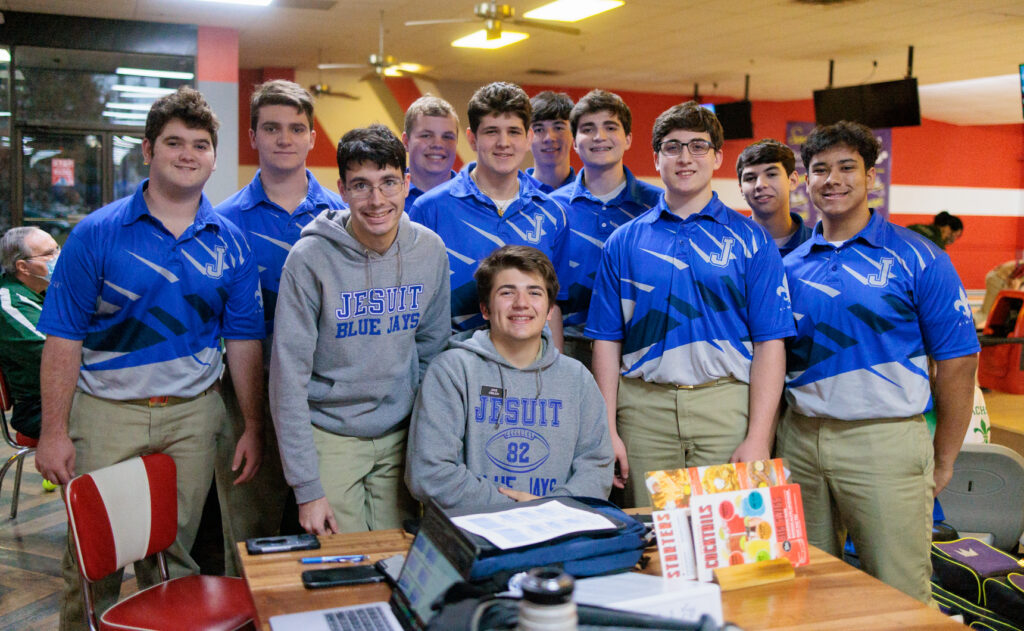 The 4-0 Blue Jay bowling team faces defending state champion Brother Martin on Monday, Jan. 31, at AMF in Kenner. A big crowd of students from both schools is expected.
On Monday, Jan. 24, the Jesuit bowlers shut out St. Augustine 27-0. Senior co-captain Gary Sims recorded the highest score of the match with a 252. Freshman Joseph Anderson rolled a 246 and 209. Junior Will Carpenter, one of the squad's two-handed bowlers, posted scores of 217 and 212. The final pin total was Jesuit 3,370 and St. Augustine 1,757.
On Thursday, Jan. 20, Jesuit sank Pearl River, 24-3 at Bowl USA in Slidell. Junior Preston Roark led the Blue Jays with impressive scores of 243 and 220. Sims posted a three-game 626 series. Senior Collin Pearce recorded the highest score of the match, a 244. Senior co-captain Luke Wood rolled a 203. The final pin tally was Jesuit 3,246 and Pearl River 2,484.