Featuring Gregory Agid '05, Career Day Returns in Full Force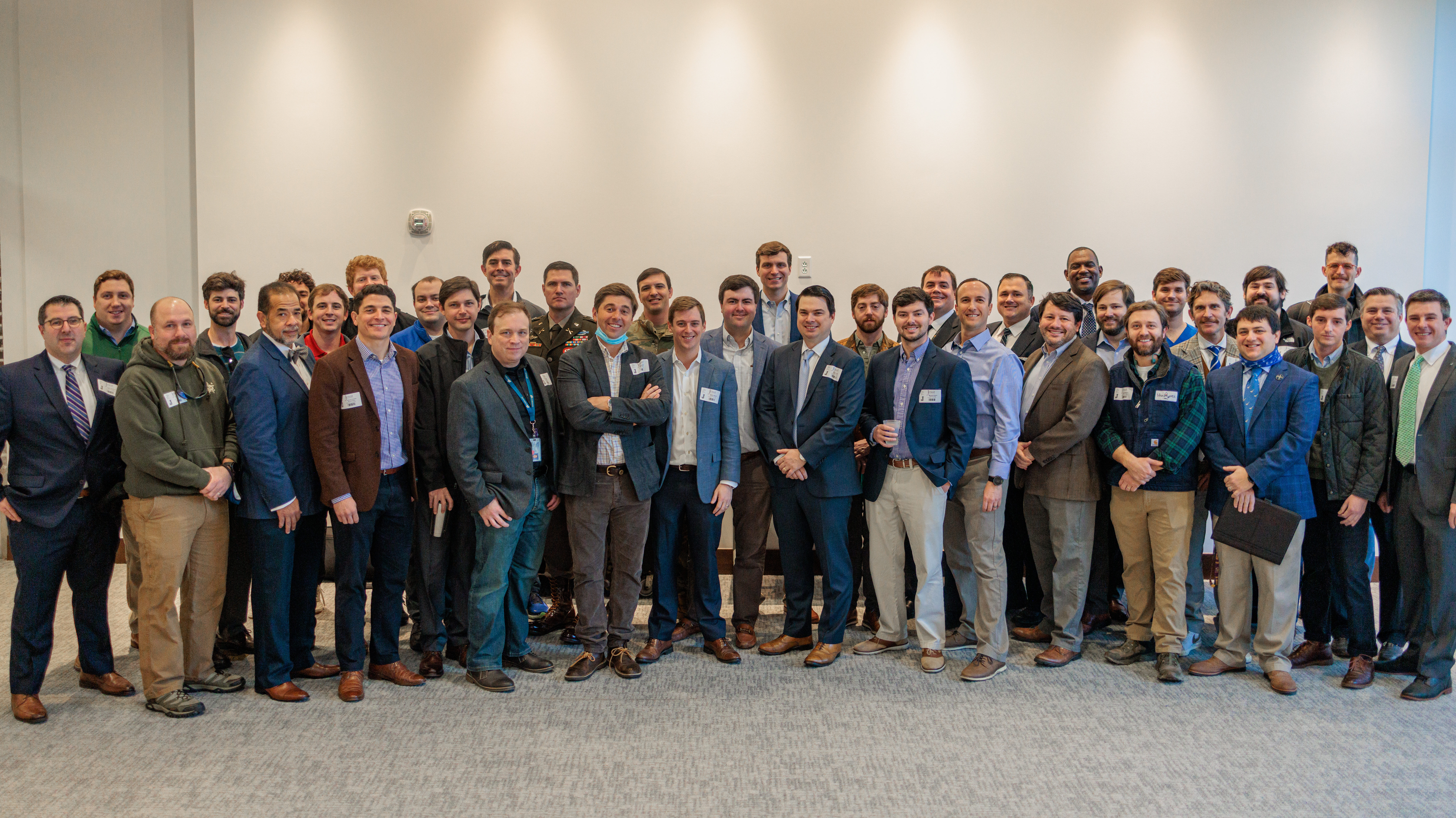 For the first time since 2020, Jesuit's annual career day returned to Carrollton and Banks on Jan. 26, 2022. At the event, an array of Blue Jay alumni spoke to Jesuit seniors and juniors about 25 careers. In two 30-minute sessions, alumni speakers covered such topics as a look at a typical day in the office, future outlook of the field, college preparation, gaining experience, salary, and service opportunities within the field.
While upperclassmen learned about specific careers, sophomores, freshmen, and pre-freshmen gathered in the auditorium for a special presentation by Gregory Agid '05.
Described by Downbeat Magazine as being a "warm, infectious personality that seems to lift the mood of anyone he comes in contact with," Agid is a jazz clarinet and saxophone player who has quickly become an accomplished performer, composer, band leader, recording artist, teacher, and professor. A student of Alvin Batiste and named both a Légere and a Buffet artist, Agid attended both Jesuit and NOCCA before he went on to earn music and business degrees from Loyola University New Orleans and the University of New Orleans.
Having moved from Texas to Hawaii to Louisiana all before high school, Agid has now toured the world as a professional musician especially as a performer with jazz and pop sensation Michael Bublé. Beyond his own Gregory Agid Quartet, with whom he has produced three albums, he has performed with Ellis, Branford, and Delfeayo Marsalis, Herlin Riley, Marlon Jordan, Eric Reed, and countless other local and international musicians.
He is the founder of The Second Line Arts Collective, which helps up-and-coming New Orleans jazz musicians hone their craft and gain an understanding of the critical components of business and marketing associated with the contemporary music industry.
Agid opened his presentation by performing "Second Line" with Jesuit senior Austin Hebert, after which he launched into his personal journey, layering in advice for his Blue Jay audience along the way.
"Hard work beats talent—every day," said Agid. "When you continue to work at your craft and continue to show up every single day, you will see the results. Growing up with someone like Jonathan Batiste, who was immensely talented, I had the opportunity to watch him practice all day."
"Be humble, y'all," he continued. "Sometimes the quickest way to your goal is the 'long way.' Sometimes you just have to do the work and be patient—things will come when they come."
He touched on topics such as finding artistic inspiration, the implications of student loans, and how to monetize even the most idiosyncratic personal interests. He especially underscored the importance of finding a mentor or role models to emulate, reminding students of all the countless resources available to them if they approach their interests with an entrepreneurial mindset.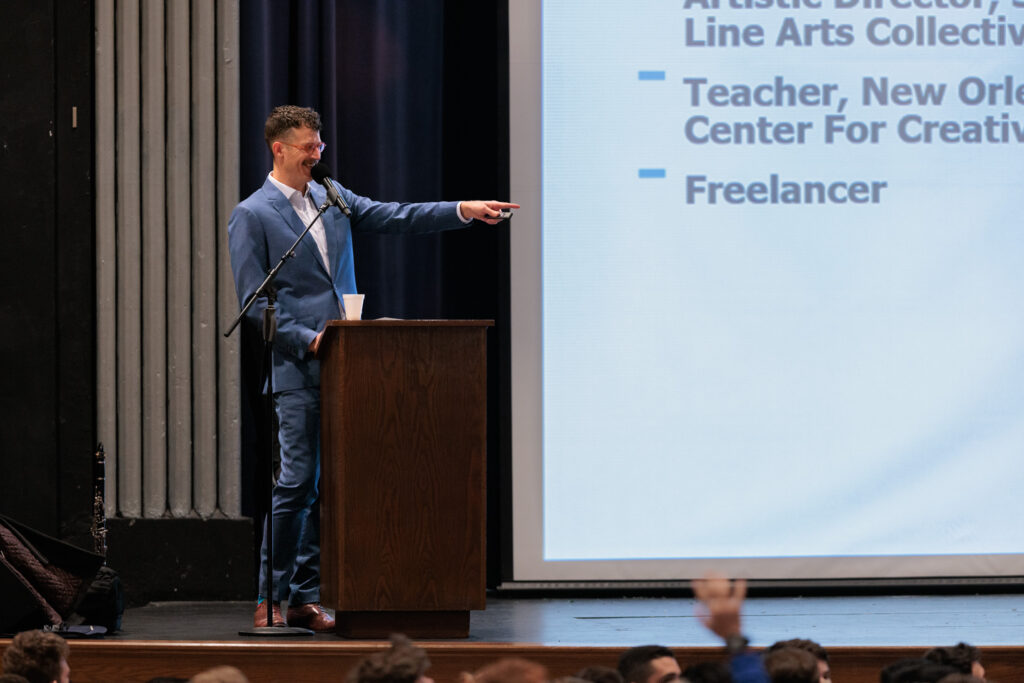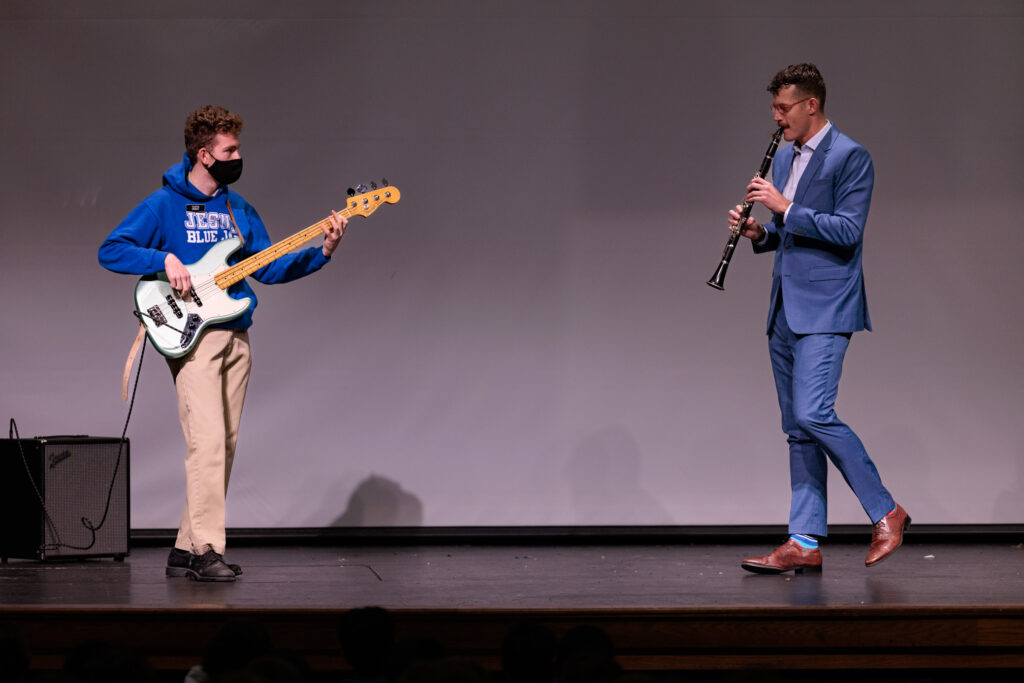 Career Day is a project put on by the Alumni Office in conjunction with the Guidance Office. Both the classroom and auditorium sessions saw Jesuit's alumni serve as great resources for today's Blue Jays. Alumni participation in Career Day is a meaningful way in which Blue Jay alumni reconnect and give back to their alma mater.
Alumni Volunteers
Alumni who would like to volunteer their time for Career Day or any other alumni event at Jesuit should use this online Alumni Volunteer Form to indicate their interest.
Loading...