Cagers Continue Streak, Beat Raiders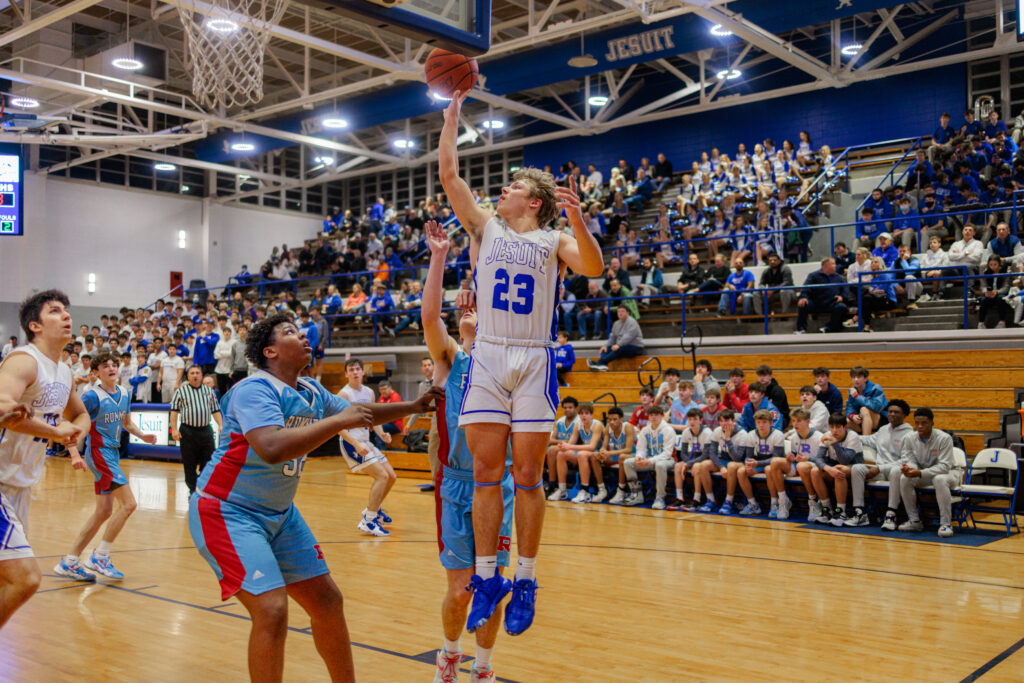 Jesuit basketball (16-7, 5-1) has walked into the past four district games and left with four hard-fought district wins. In the Gayle and Tom Benson Arena on Jan. 25, the Jays won their fourth game in a row by defeating the Rummel Raiders 48-33.
The Jays have now won back to back contests by double digits—a pleasant outcome for a Jesuit team that won the previous three district contests by a combined nine points.
The usually potent Jesuit offense never quite found a consistent offensive rhythm as early shots could not find the bottom of the net. Fortunately, the defense was as aggressive as ever by allowing only 12 Raider points in the first half.
While the Blue and White never pulled away, their superior defense made sure that Rummel was always at arms length. In the end, seniors Matthew Knight, Michael Britsch, junior Brock Guillot, and freshman Jasper Parker produced offense when needed to claim the home district victory.
Another tough battle awaits the Jays. On Friday, Jan. 28, Jesuit is scheduled to travel to face the Brother Martin Crusaders starting at 7 p.m.