Jesuit Basketball Survives Scare, Beats John Curtis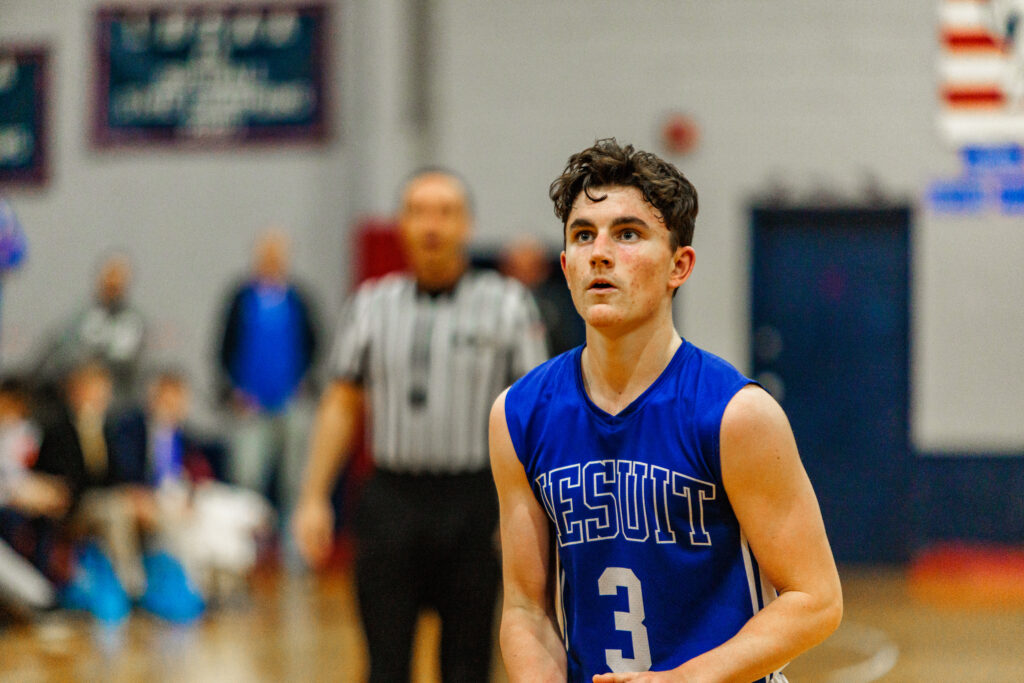 With four minutes left in the third quarter, Jesuit went into a timeout up 50-20 with no signs of slowing down. The Jays broke the huddle and did not make a basket until four minutes left in the fourth quarter. Despite the suffocating defense by John Curtis, Jesuit stood tall and weathered the comeback to win the contest 65-52 in the Patriot's building.
Nothing has come easy for Jesuit (15-7, 4-1) in the Catholic League, but the well-coached squad continues to come out the other side of contests as victors. With the win against John Curtis, the Blue and White have won three in a row.
Early in the contest, Jesuit's superior defense showed it full might. By the end of the firdt quarter, the Patriots only managed four points to Jesuit's 15. The bleeding would not stop there.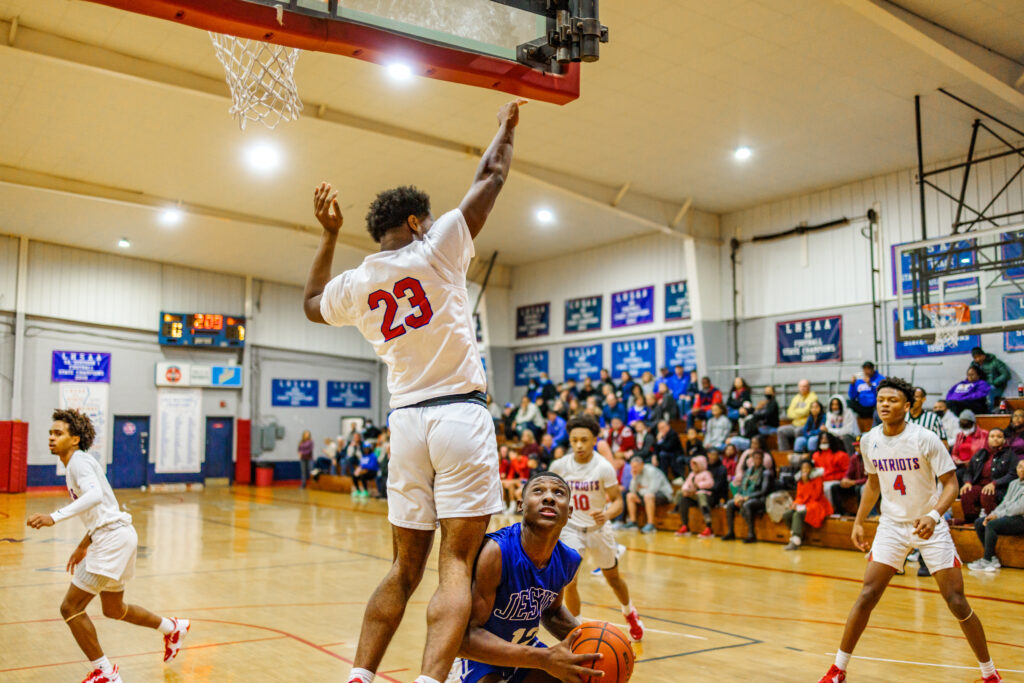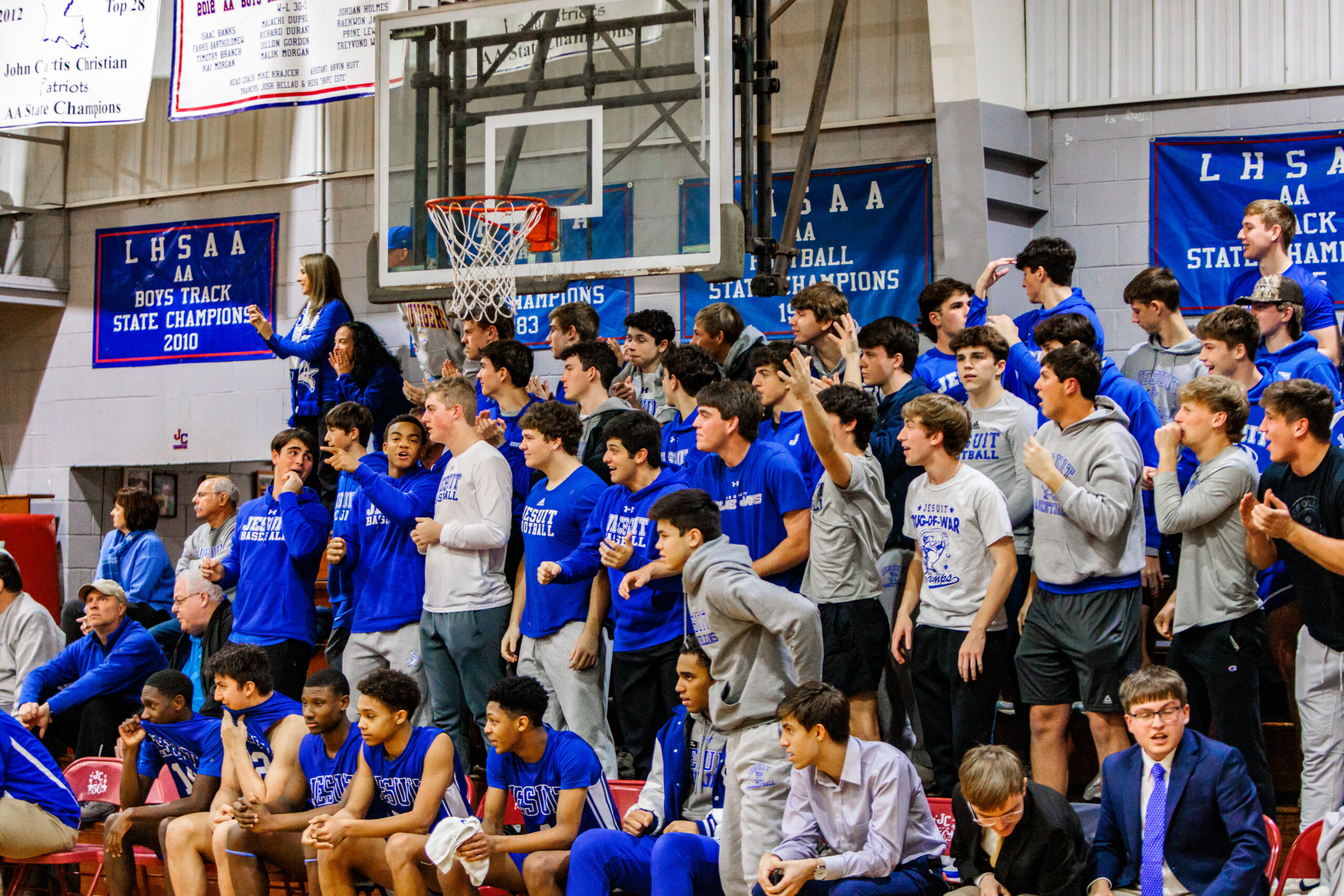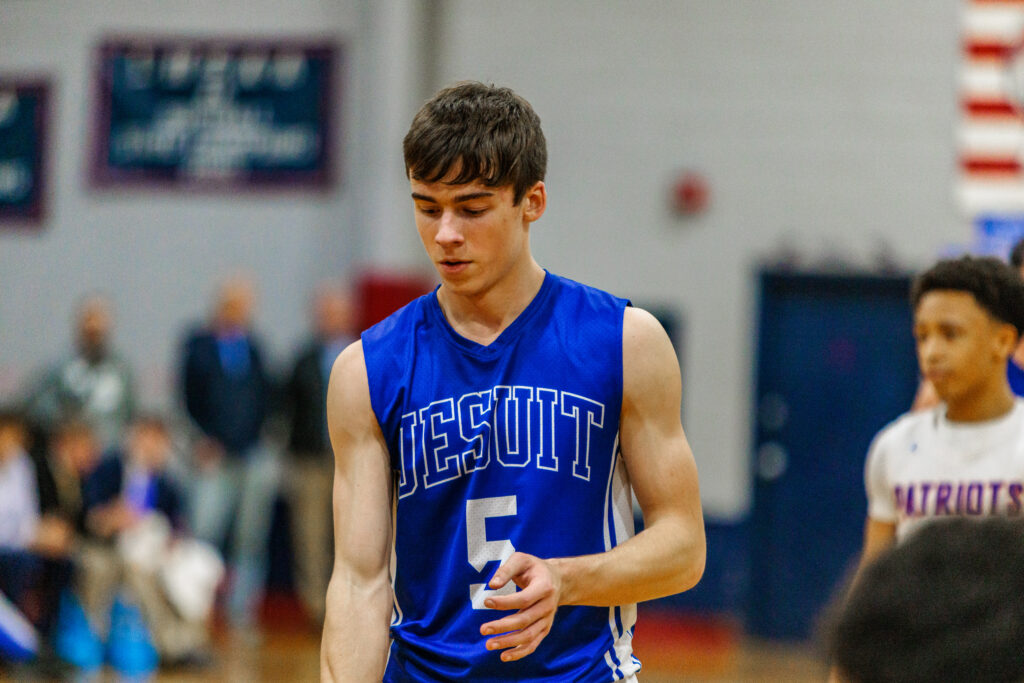 The second quarter illustrated much of the same as the first: tough nose defense and outside shooting. Senior Michael Britsch made six from beyond the arc in the first half alone to aid him to his game-high 27 points for the game. Junior Brock Guillot added superior passing, and sophomore Jude LaForge brought his diligent defense.
Even when up 32-11 coming out of the break, Jesuit still attacked from every angle. Whether it was senior Matthew Knight leading a fast break or junior Will Sheridan leading the half-court offense, everything was working.
When down 50-20, John Curtis decided to escalate the defensive pressure. The full-court press worked and led the Patriots on a 22-0 run to cut the deficit to eight with under five minutes remaining.
A Chris Jennings '78 coached team always remains calm and collected—no matter the situation. This one was no different. The Jays found a way to defeat the press and went on to win by 13.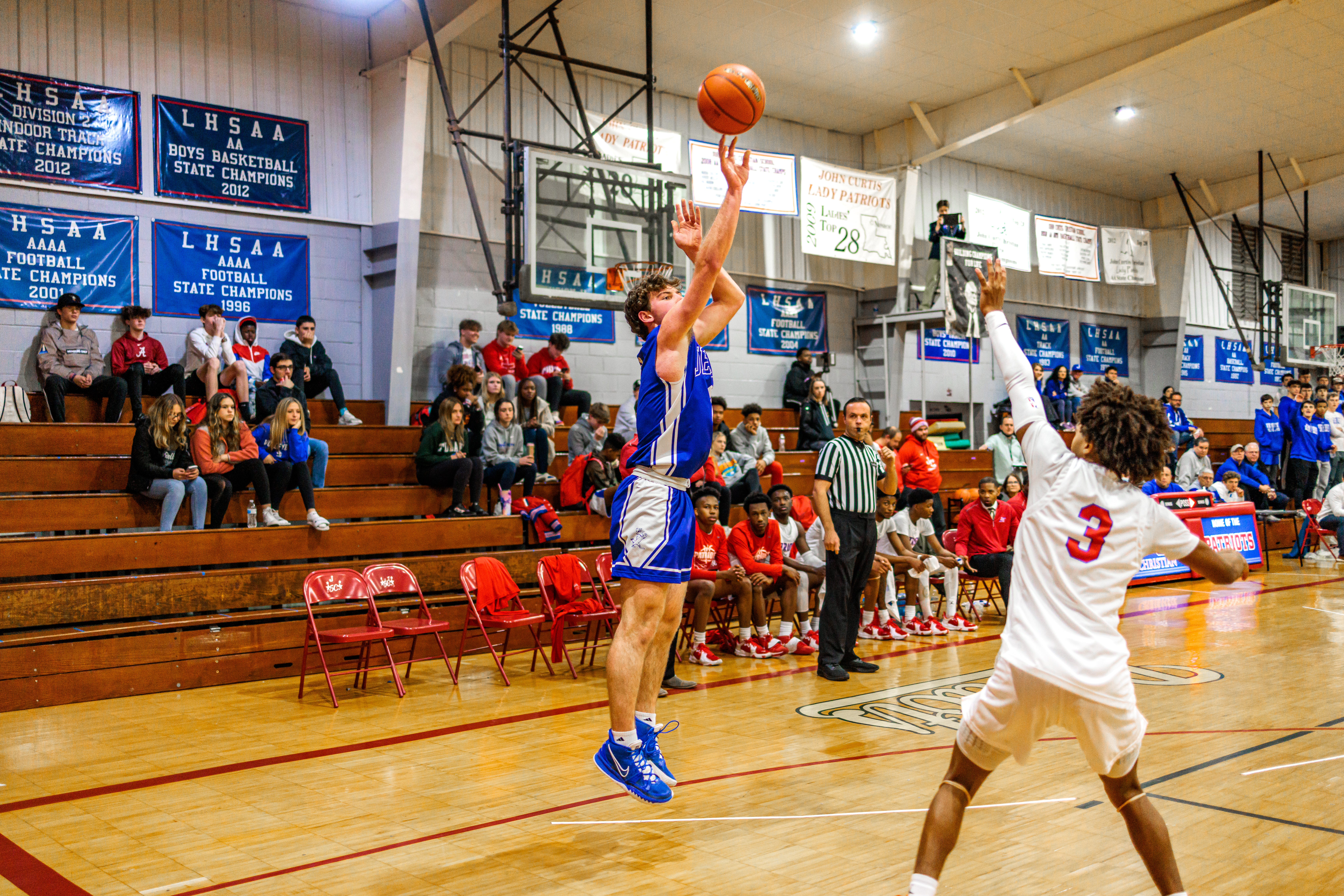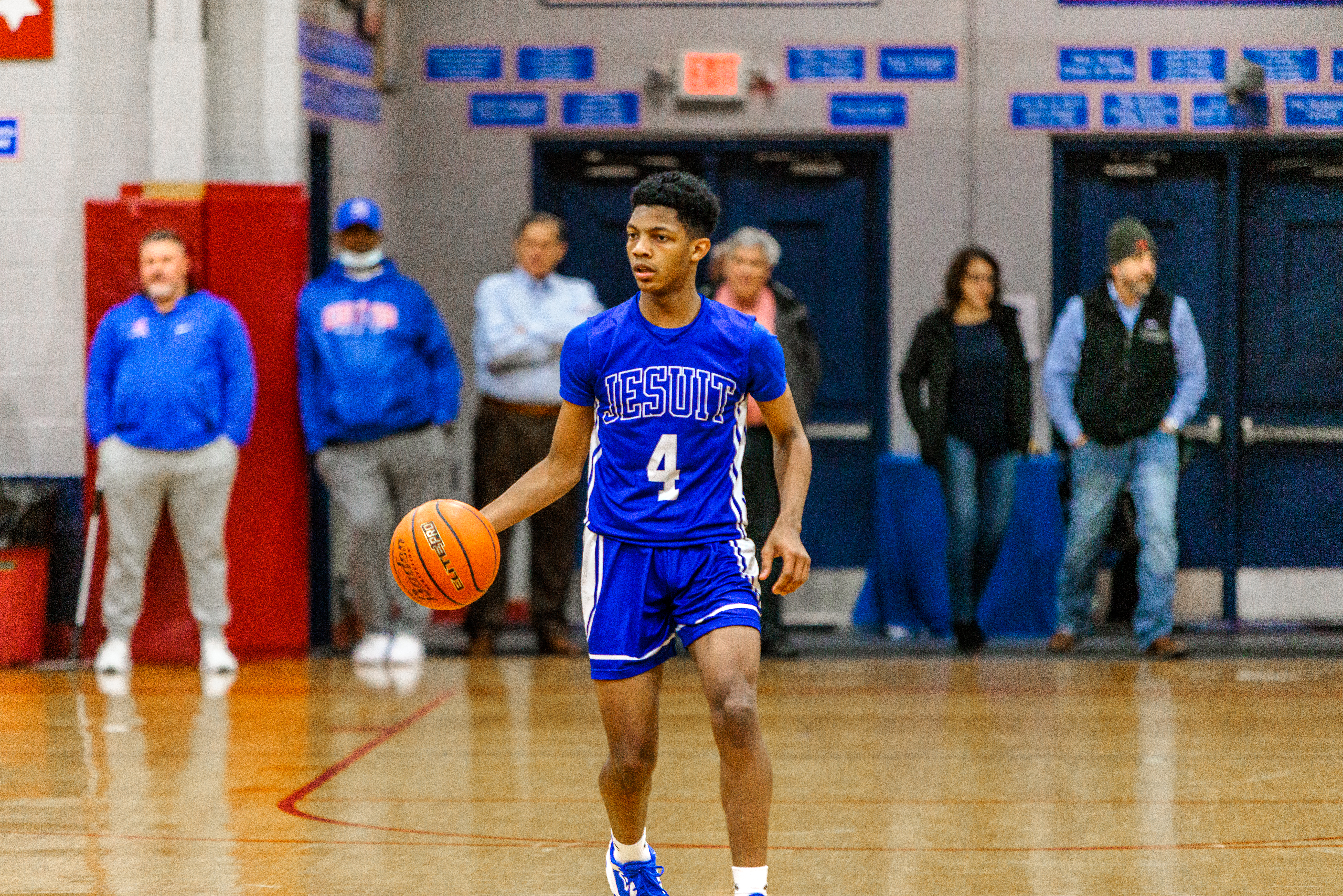 Next, Jesuit will face the Rummel Raiders in the Gayle and Tom Benson Arena with tip off set for 7 p.m.
Nola.com: Jesuit builds big lead, then survives scare from John Curtis