Wrestling Impresses Against Rummel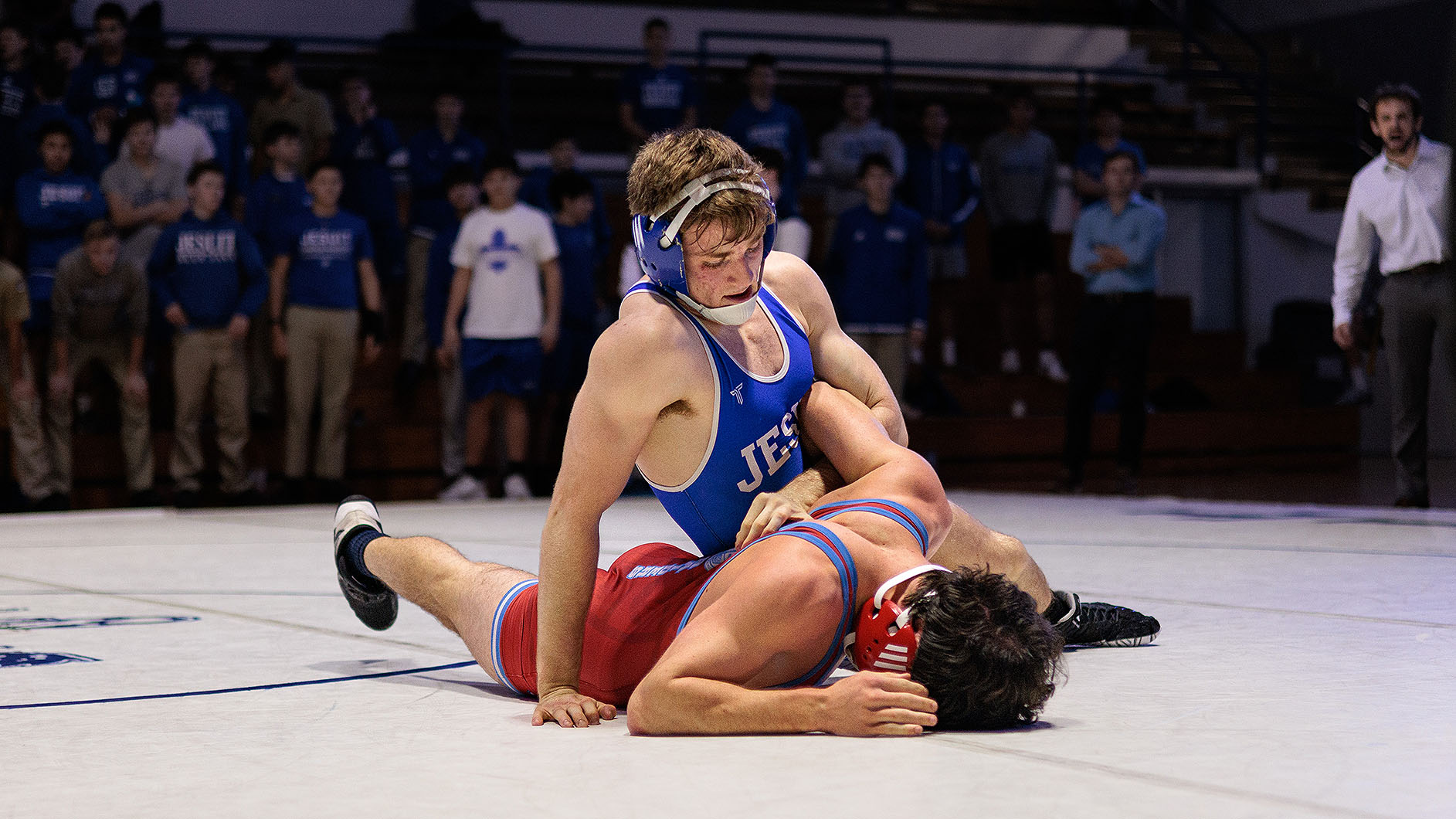 The wrestling team impressed in its second district dual of the year. After a slow start with tough losses in the first two matches, junior Chase Haydel got the ball rolling for the Blue Jays with a pin.
Senior captain Ferdie Laudumiey fought hard to pick up a 7-6 win returning to the mat from an injury. After another hard-fought loss, the Blue Jays picked up another pin by senior Luc Colomb. Afterwards, it was off to races with pins from Jackson Ballay, Arthur Schott, Nash Hanemann, Ian Bohn, Jackson Calderaro, Griffin Ellis, and Dennis Dougherty.
The evening concluded with a final score of 63-14.
The team is set to participate in the Ken Cole Invitational in Lafayette this weekend but will return to the bird cage next Wednesday, January 26 in a district dual meet with against Brother Martin.