Jesuit Wins Thriller Against St. Augustine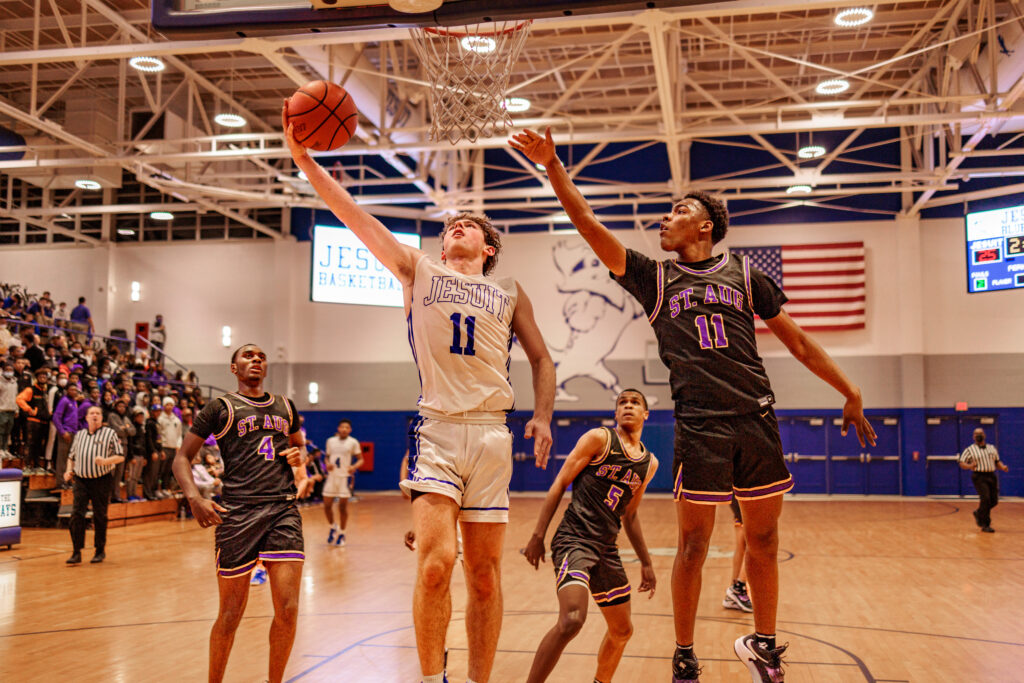 Senior Matthew Knight stepped up to the free throw line while the Gayle and Tom Benson Arena held its breath. When the ball went through the net, the sizeable Jesuit gizzard erupted as the Jays took a 54-50 lead with 20.5 seconds left in the contest. Knight truly secured the game on the next possession when he forced a turnover and found fellow senior Michael Britsch.
Britsch made one of two from the line to cap off a 55-50 victory for the Blue and White on Jan. 14.
It took a while for Jesuit (14-7, 2-1 District 9-5A) to get to that final score, but the constant resilience and diligence ensured that the Jays might have been down but never out.
Jesuit took an early 5-4 lead, but would not hold another lead until the fourth quarter. St. Augustine controlled the offensive tempo early with perimeter shooting and clinical rim finishing. In what seemed like a flash, St. Augustine was up 36-23 with three minutes and 39 seconds to go in the third quarter.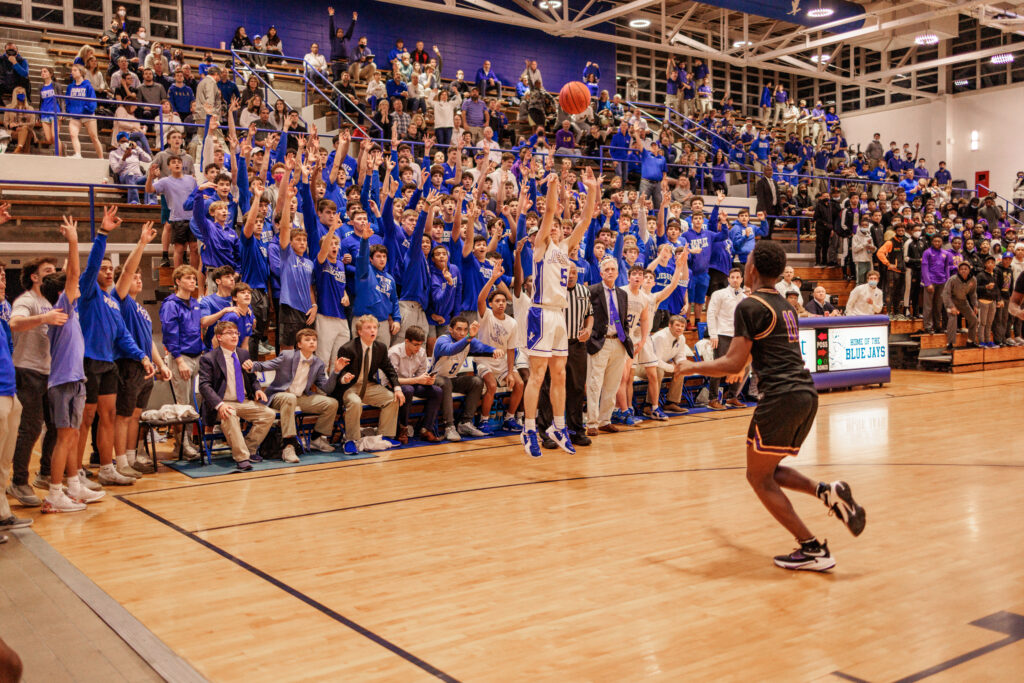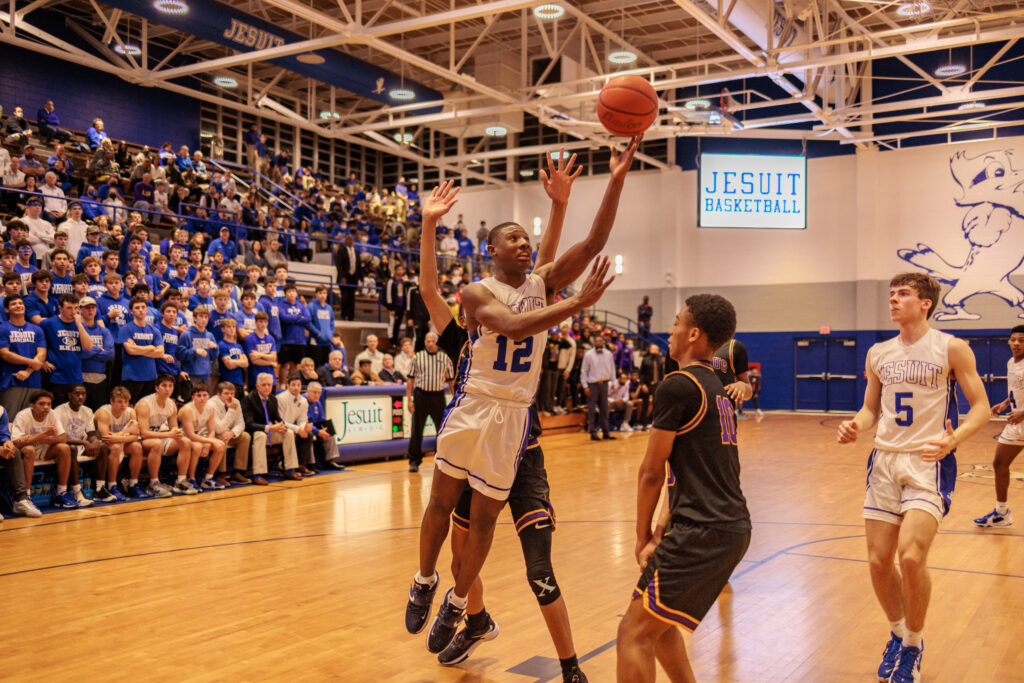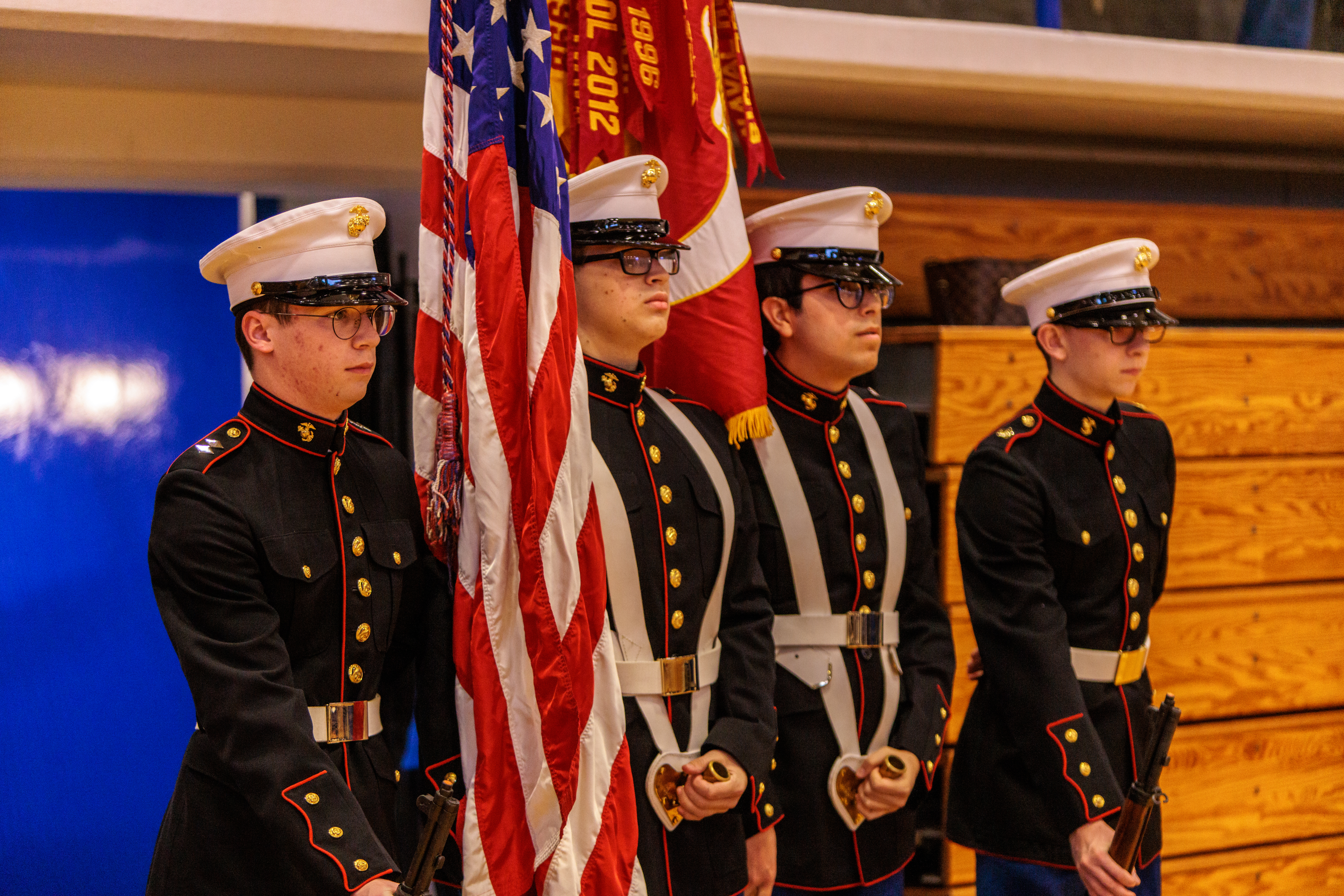 Despite the deficit, the squad never appeared distraught; instead, they came together and went on a tremendous run. With seven minutes left in the fourth quarter, Jesuit found itself up 40-36 thanks in large part to Knight, Britsch, and freshman standout Jasper Parker.
The Purple Knights would not go down quietly. With a mix of driving and kicking, St. Augustine re-took the lead with under two minutes to play. Senior Will Sheridan, who had been quiet offensively, stepped up when his team needed him most.
Head coach Chris Jennings '78 instructed his team to pass the ball around the perimeter. When the ball got to Sheridan, he noticed no purple jersey in front of him. After a moment of hesitation, he let the shot fly.
The three hit to put the Jays up 50-48, and the scrappy squad would never relinquish the lead.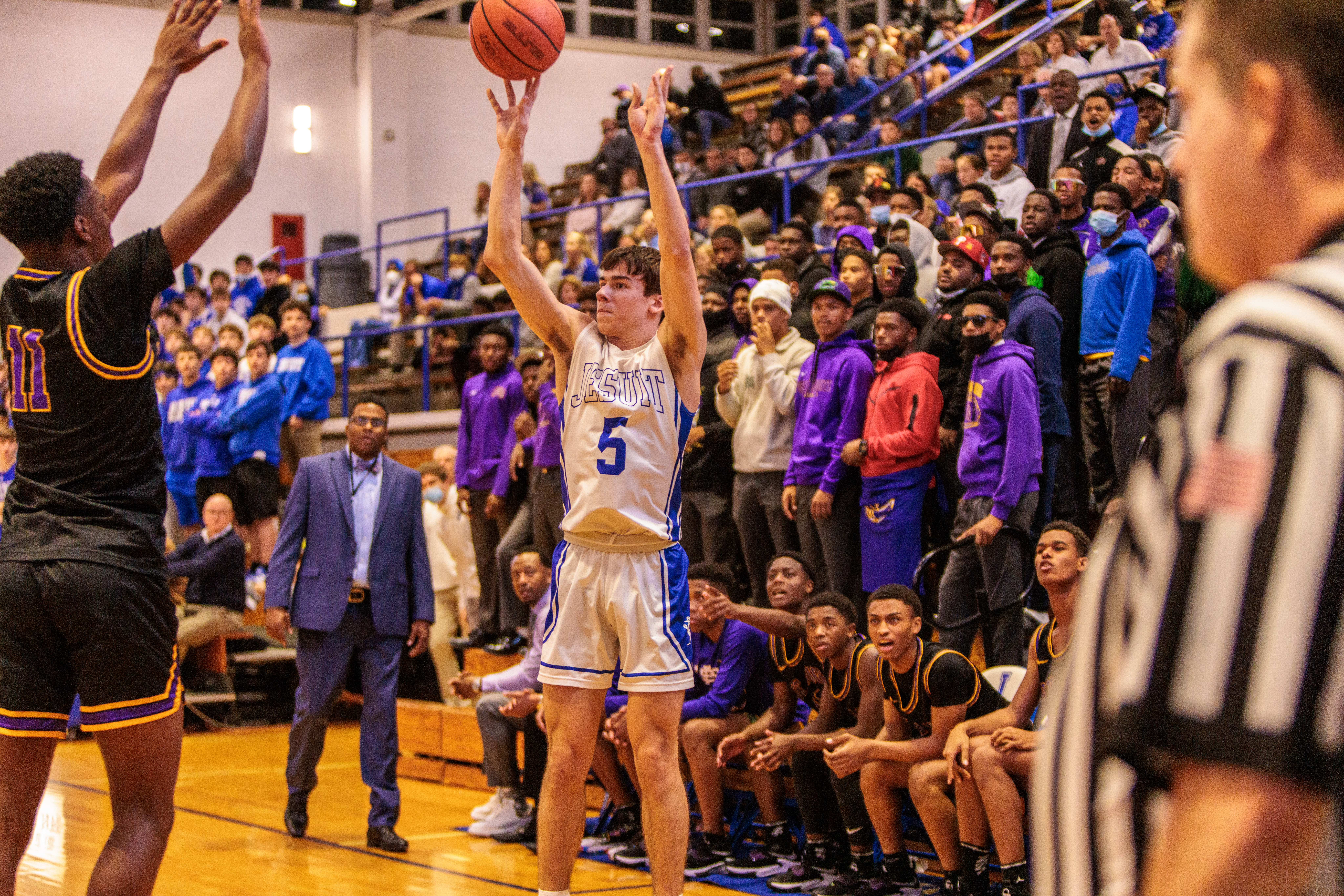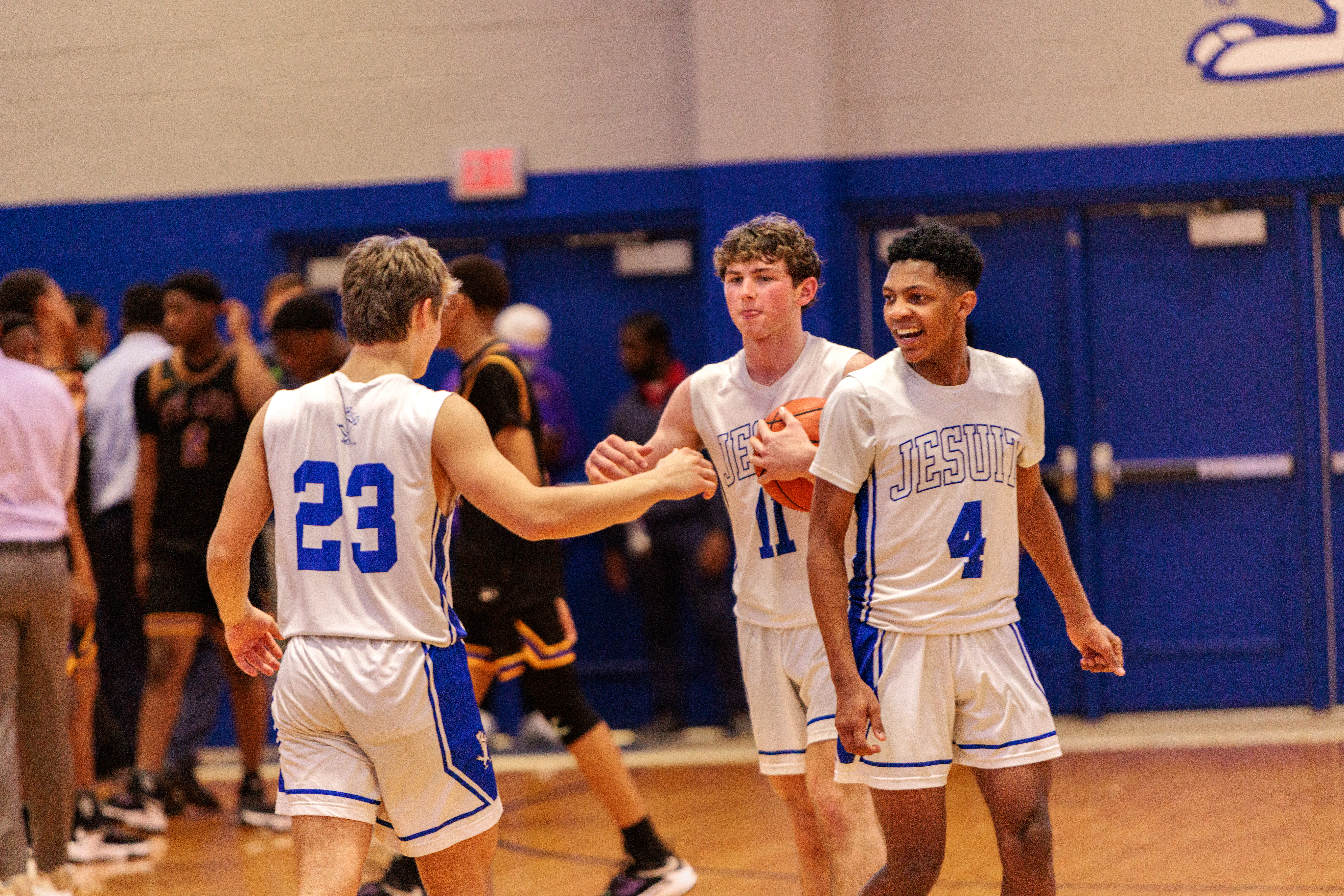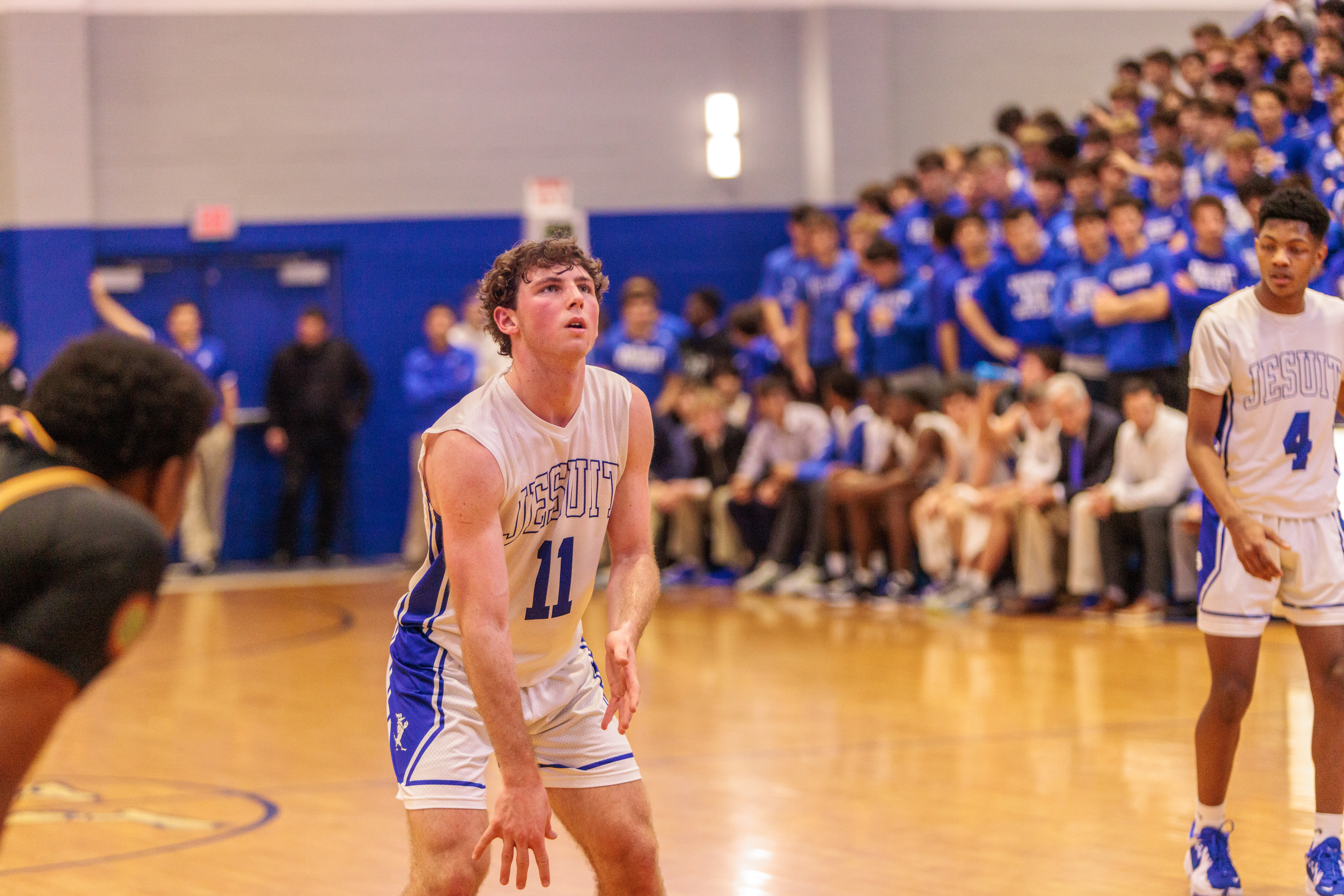 Knight led the complete effort with 24 points and six rebounds while Parker added in 10 points and superior defense.
Next on the docket for the Jays will be a district matchup at Holy Cross on Tuesday, January 18, 2021, with tip-off scheduled for 7 p.m.
Nola.com: Jesuit scores 23 consecutive points in comeback win against St. Augustine