Wrestling Team Heads to Baton Rouge after Pinning Holy Cross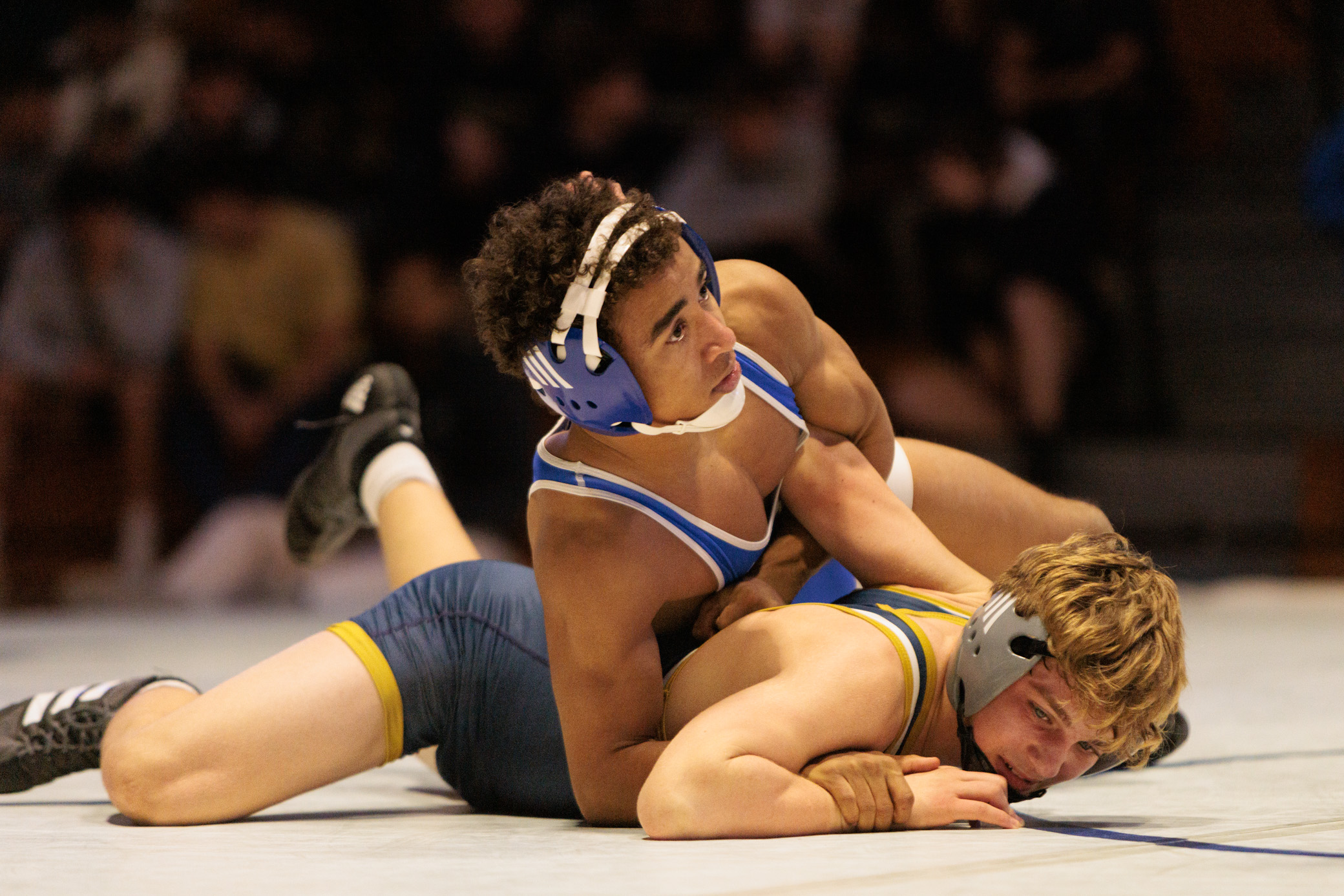 by Jonathan Orillion '01
In the Gayle and Tom Benson Arena for a Wednesday evening dual meet, the wresting team performed well on January 12 against last year's LHSAA State Runner-ups, Holy Cross High School. Cheered on by an energetic Gizzard student section, the team secured a 47-21 victory against the Tigers.
Freshman Bodi Harris got the dual started in the right direction with an eight-point major decision victory followed by pins from juniors John Michael Bourgeois and Chase Haydel. After a couple of tough loses, senior Luc Colomb picked the Jays back up with a another pin.
Holy Cross would pick up a couple more wins before freshman Wyatt Mire and sophomore Patrick Matthews picked up two more pins for the team in their first varsity duals. Senior Winn McConnell made another pin to secure the dual with three matches to go.
Junior Dom Logiudice secured the seventh pin of the dual for the Blue Jays entering the anticipated rematch of the state semi finals last year. Senior Dennis Dougherty dropped a hard fought 3-1 match before senior Joe Barnett picked up a exciting last second victory to close out the 47-21 victory for the Blue Jays.
The team heads to Baton Rouge this weekend to participate in the 49th Louisiana Classic tournament.