Jesuit Bowling Opens the Season with a Win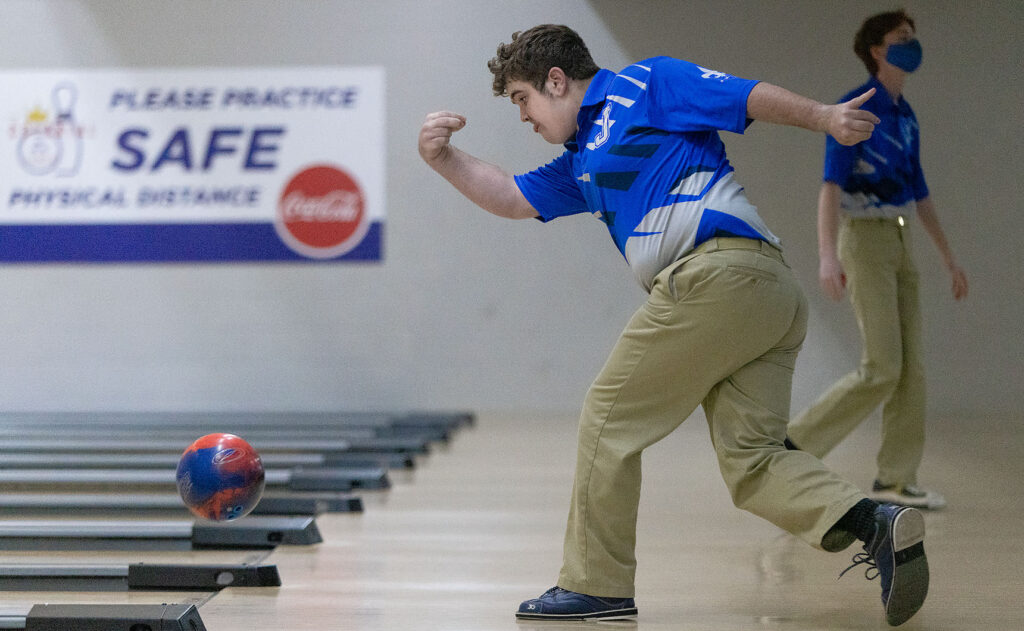 The Blue Jay bowling team opened the 2022 LHSAA season with a 19-8 victory over Patrick Taylor on Monday, Jan. 10. The match took place at AMF Lanes in Kenner.
Junior Will Adams rolled a 654 three-game series, which included a 255. Junior Will Carpenter posted a 254. Senior Gary Sims had a pair of 200-plus games – 211 and 207. Sims and senior Luke Wood, who finished second at last year's state singles championship, are serving as team captains.
Other members of the 2022 squad are seniors Jonah Anderson, Josh Barraza, and Colin Pearce; juniors Ethan Benoit and Preston Roark; and freshman Joseph Anderson. The team is coached by Todd Bourgeois '88, who is assisted by Tom Bagwill. This year's practice squad consists of freshmen Joseph Chempakasseril and Jonathan Cho, sophomore Kyler Prosper, and junior Elijah Matthews.
On Thursday, Jan. 13, the Jays face Archbishop Rummel at AMF Lanes in Kenner.