Jesuit Soccer Suffers Tough Loss to Rummel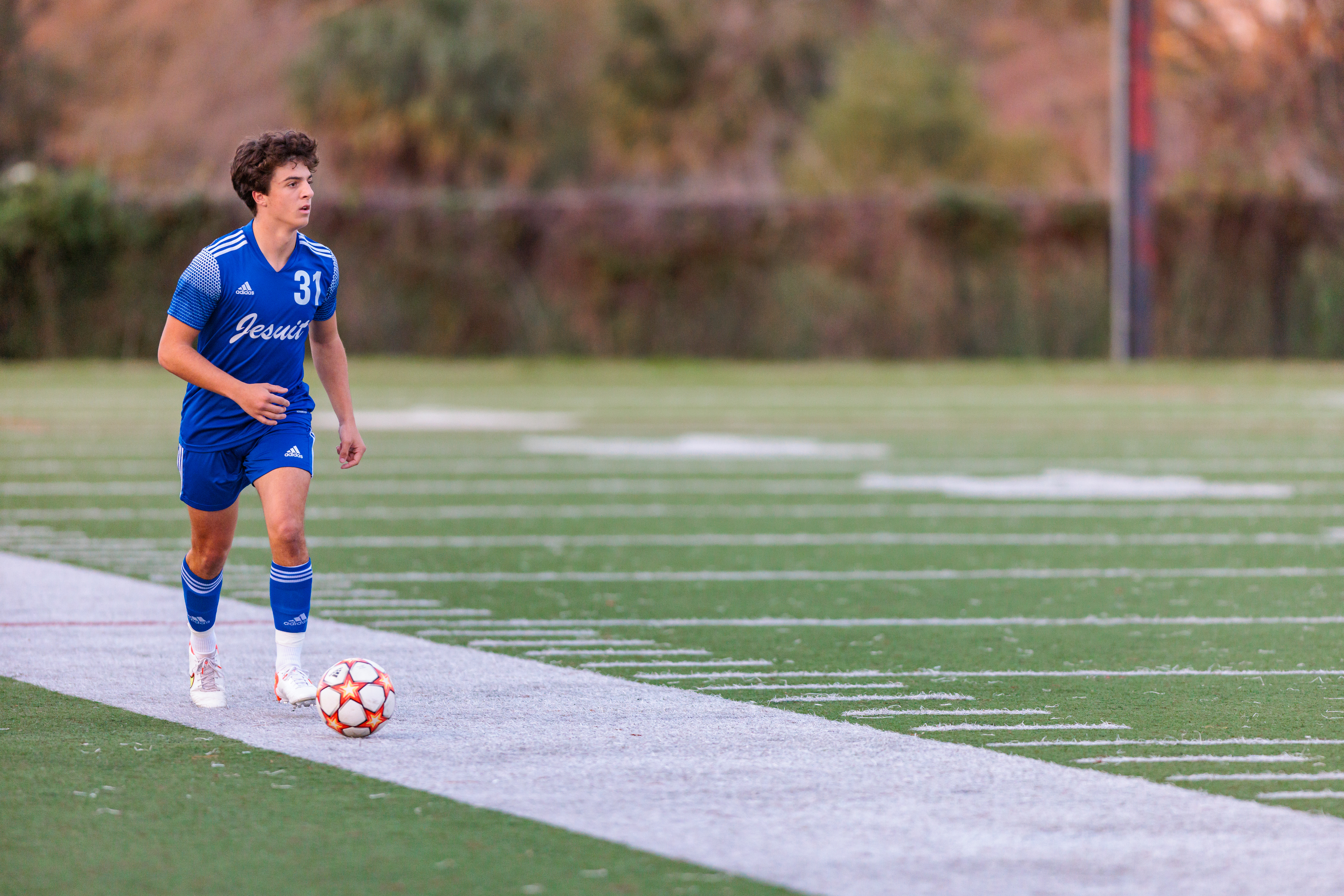 The world's most beautiful game usually yields less than beautiful results for one of the competitors. On Wednesday, Jan. 6, the Blue Jays lost a tough contest to the Rummel Raiders 2-1 at Pan American Stadium.
The first 20 minutes of the contest yielded few opportunities for either side. Jesuit had possessions inside the box, and Rummel managed a shot on goal. Yet, neither side could edge ahead.
In the 30th minute, the Raiders were on the attack and won a penalty kick inside the 18-yard box. The Raider forward buried the shot to put his side ahead.
Jesuit faced the deficit with determination and kept the ball with the help from junior midfielders Carter Dusang and junior Jacob Cabos. The Blue Jays had opportunities throughout the half. but none of the shots could find the back of the net.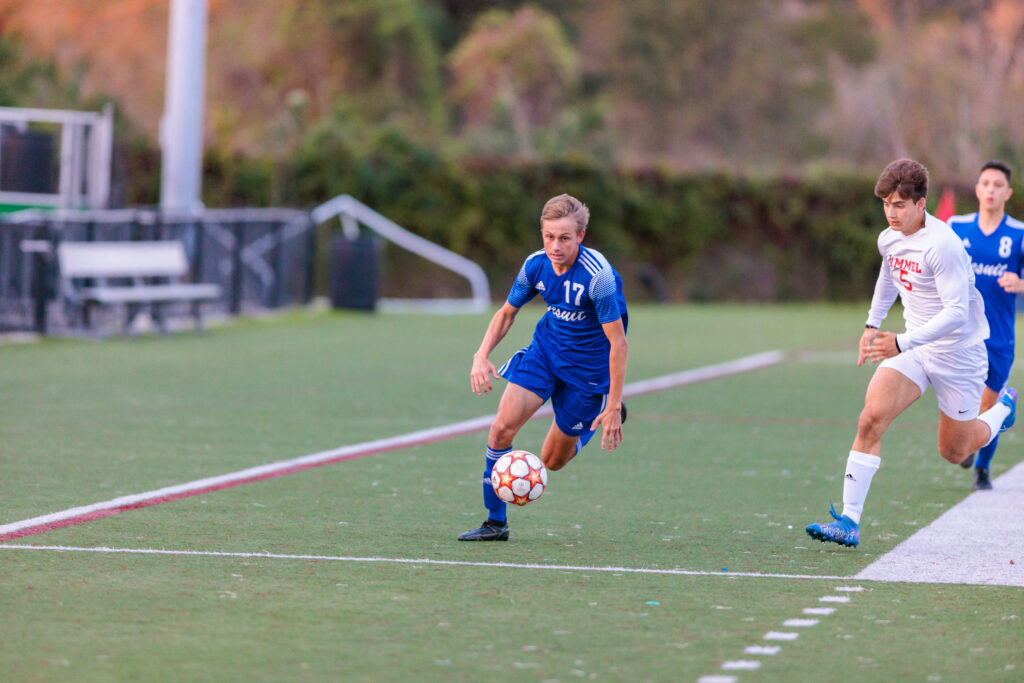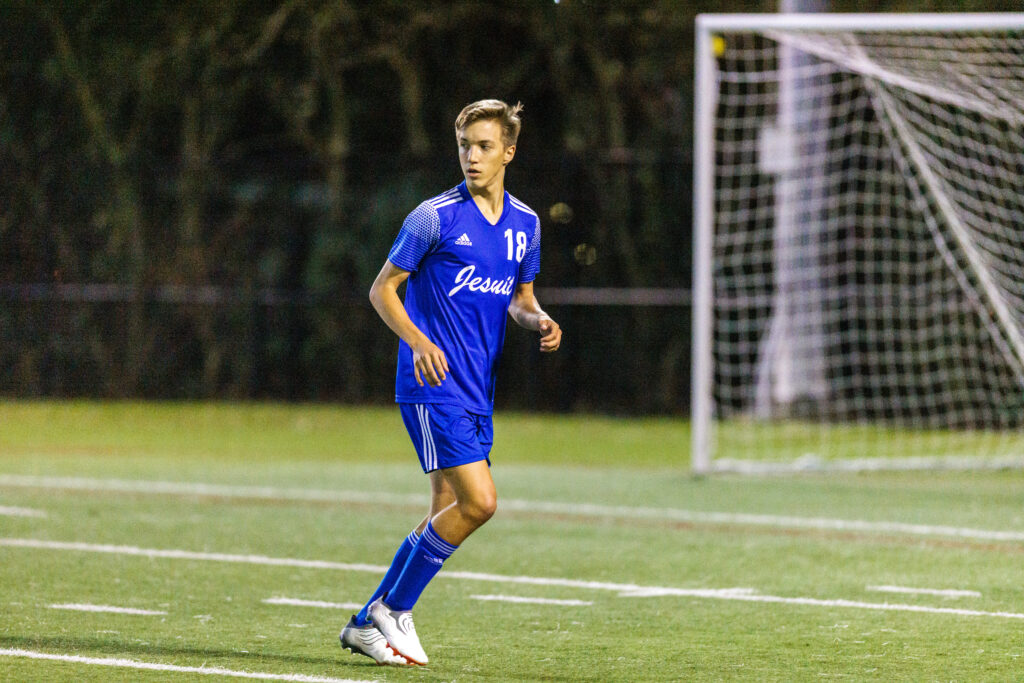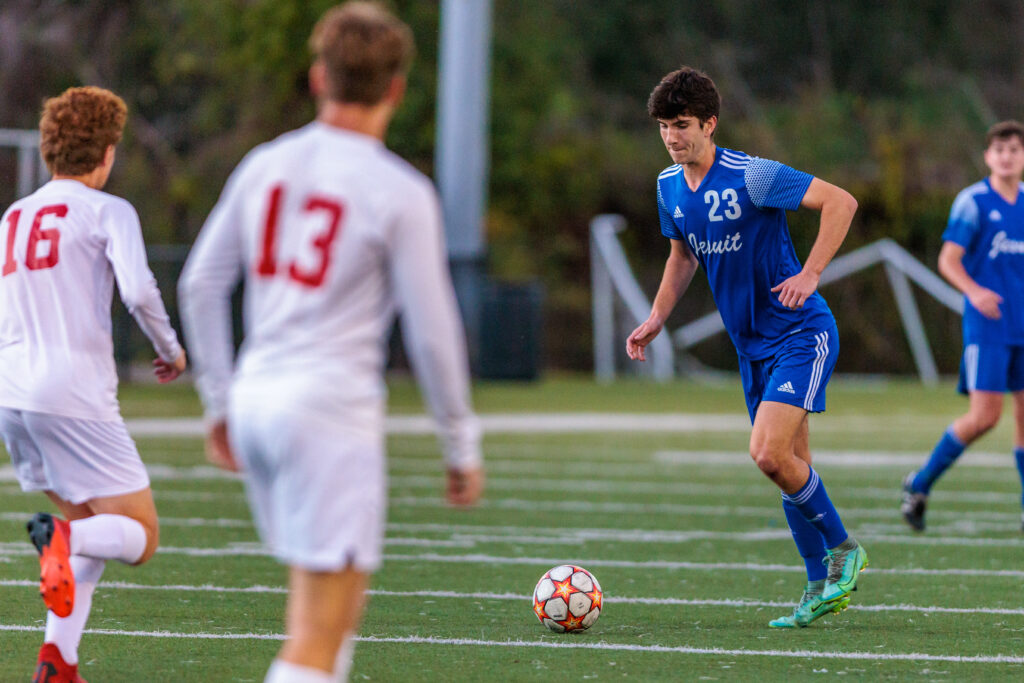 The second half provided more action for Jesuit in the attacking third with junior defender Aidan Corbello feeding the box with crosses. Senior forward Matthew Busenlener and senior midfielder Zane Madi constantly brought pressure against the Rummel back line but could not find enough real estate to even the score.
With 15 minutes left to play, the Jays committed another foul in the box. The Raiders converted to double the deficit to 2-0.
Jesuit scored a late goal, but the official blew the whistle shortly after to give Rummel its first soccer victory against Jesuit since 2004.
The Blue Jays possessed and moved the ball throughout and have plenty of positives to draw from that will lead to victories down the road. Jesuit's next game will be the senior game against Grace King on Saturday, Jan. 8 at 1 p.m. at Tad Gormley Stadium.