Jesuit Soccer Starts Another Promising Season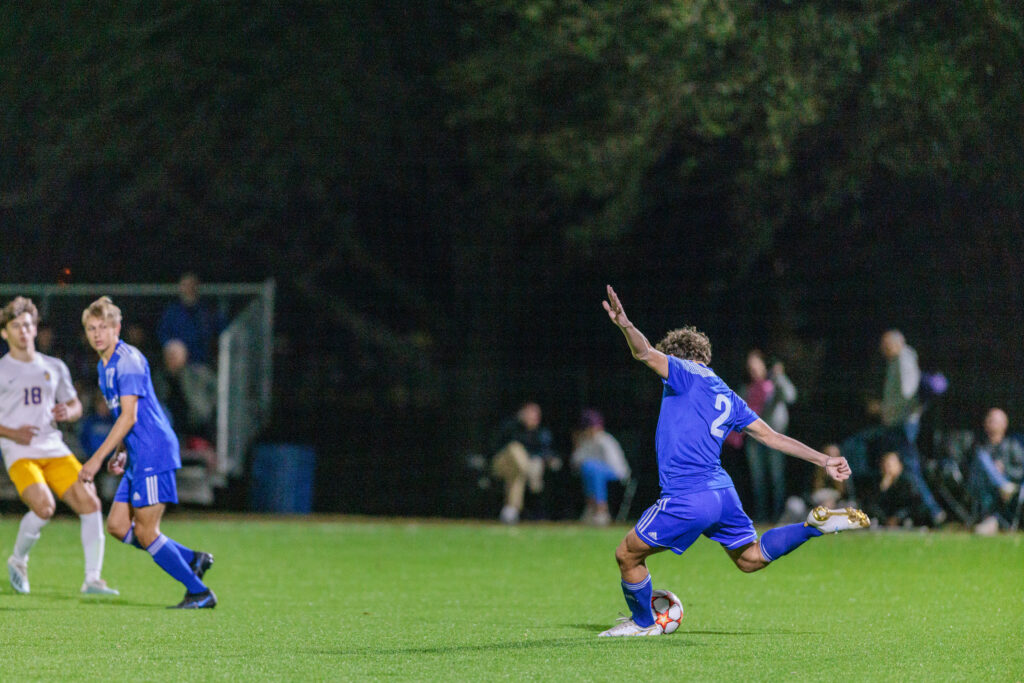 The Jesuit soccer team (4-0-2) turned in another successful campaign a year ago by going unbeaten until the semifinal round of the playoffs. This year's team is looking to improve even on that impressive finish. While the Jays are only returning three starters, the goal remains the same: win a state championship.
"This years team is comprised of some very talented and hardworking players," head coach Hubie Collins said. "Our short term goal is to develop a system and style of play that makes it difficult for our opponents to cope and play against."
Boasting a superior defensive style of play has already produced two quality wins against Ocean Springs and East St. John without allowing a single goal in either contest. The Jays also defeated East Jefferson and Vandebilt by scores of 2-1 to grab four early wins.
One of the more telling results during the beginning of the season came against perennial power St. Paul's on Nov. 30. Jesuit's usual stout defense allowed a couple of early chances but did not allow a goal in the first half.
Jesuit knew that it had to take advantage of the strong defensive presence and superior saves provided by senior goalie Hussain Ali. With the half ticking down, junior midfielder Carter Dusang started to put pressure in the attacking third. Finally, a corner was won by the Jays, and junior Anders Olson delivered a clutch goal to put Jesuit ahead.
Unfortunately, the lack of possession in the attacking third hurt Jesuit, and St. Paul's scored a second half equalizer to tie the game 1-1, which would ultimately become the final score.
Coach Collins knows how easy it is to look ahead or dwell on early results, so he continues to preach the importance of taking the season one step at a time.
"With some very talented teams in Louisiana this year, we also know our defensive mindset has to be very strong and we will have to show great resolve in every game," Collins said. "We will only focus on the next match and take each game as it comes." 
Nola.com: Boys soccer: Division I powers Jesuit, St. Paul's play to 1-1 draw