Jays Take Multitude of Honors at Mu Alpha Theta Tournament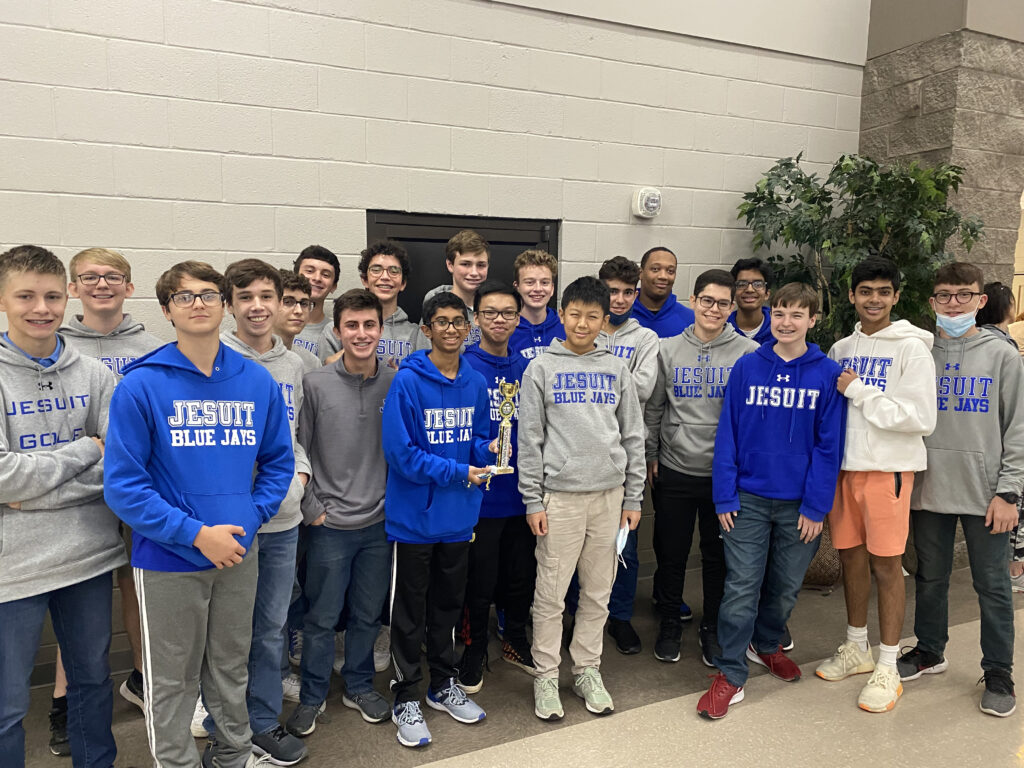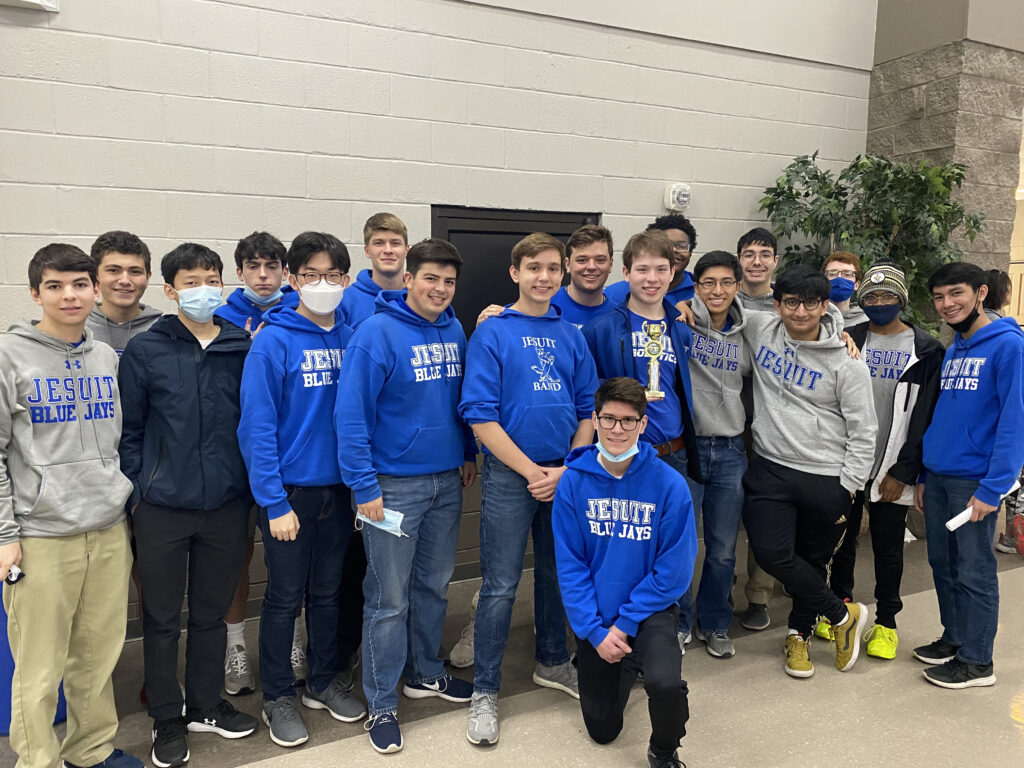 On Saturday, 33 members of Mu Alpha Theta and five members of Chi Alpha Mu attended a math tournament hosted by St. Paul's High School, competing with approximately 300 students from 13 different schools in the Southeast Louisiana area.
The team consisting of prefreshman Henry Lackey and freshmen Rishab Prahbu, Aidan Wang, and Evans Wise earned first place in the Geometry Team Test.
The team of sophomores Parker Alig, William Bellott, Jonathan Jordan, and Preston Kuehne earned second place in the Algebra 2 Team Test.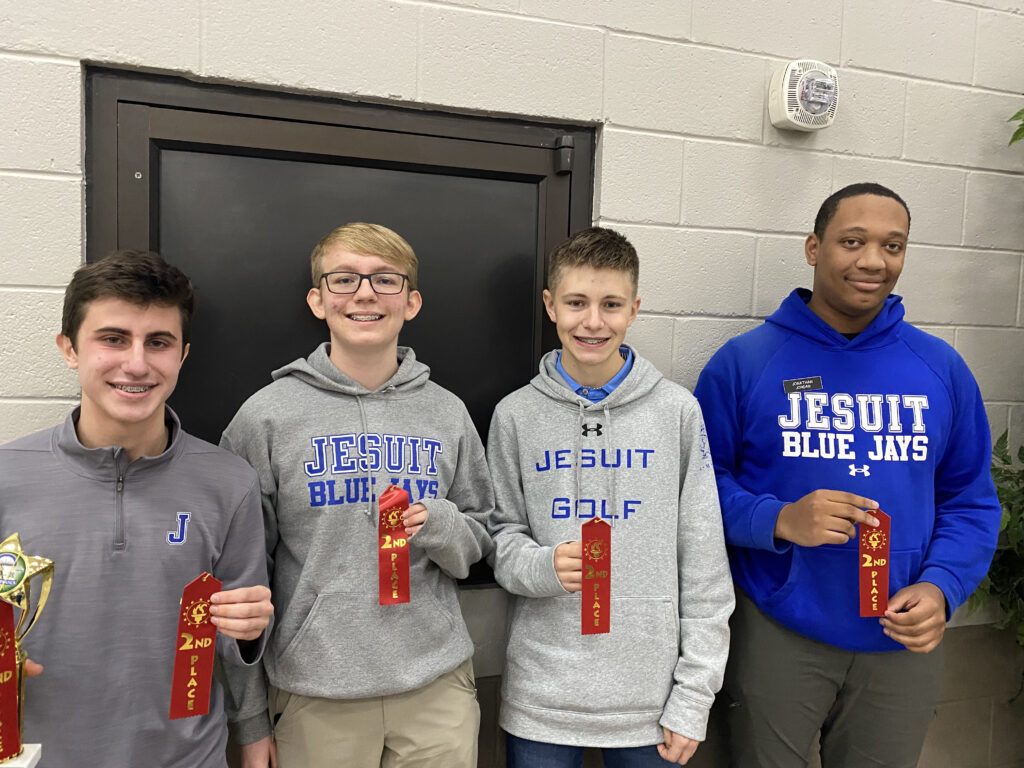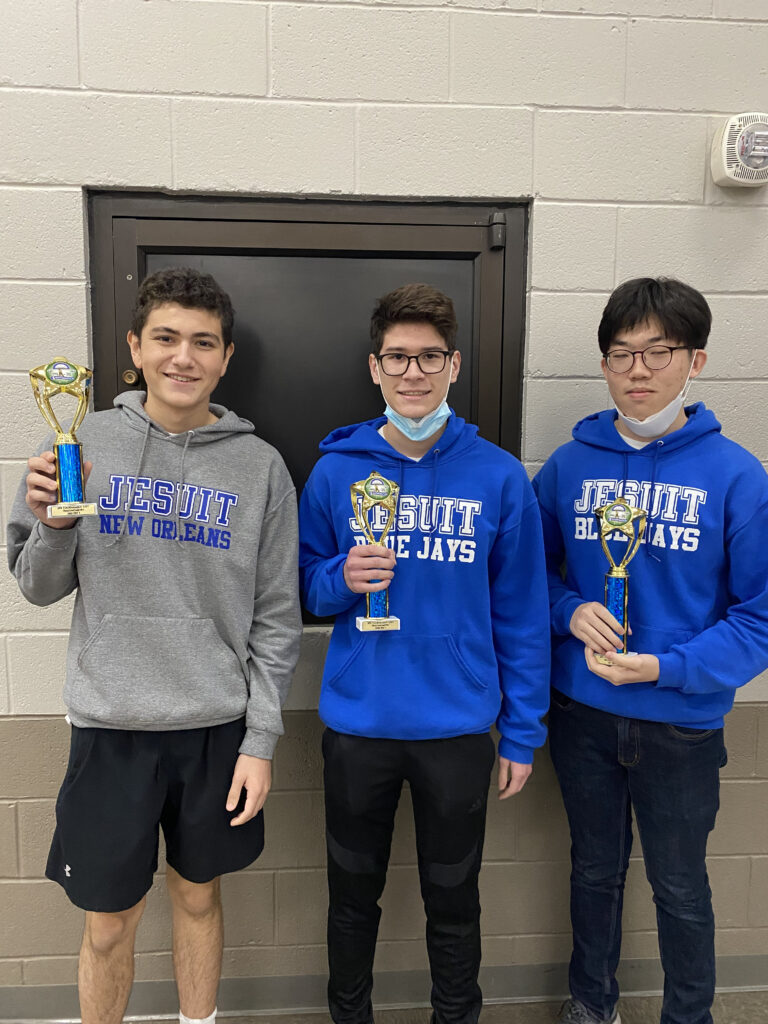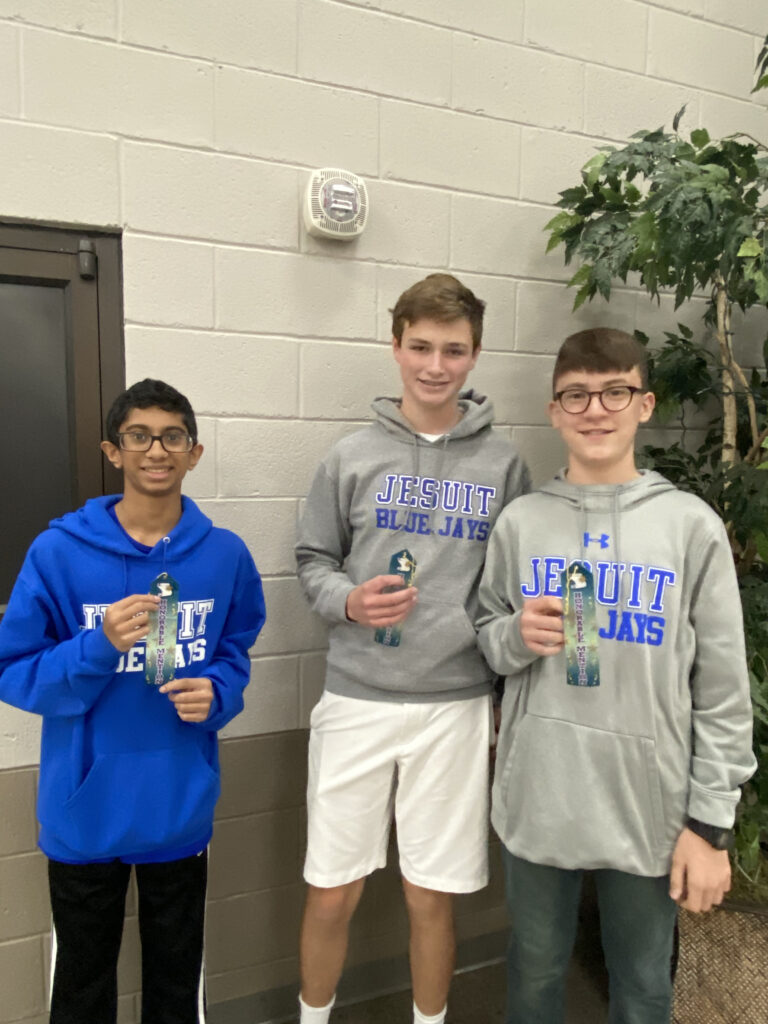 Two of the senior BC Calculus teams left other schools in the eraser dust taking first and second place on the Team Test. The first place team consisted of seniors Dylan Bracey, Michael Paul Fine, and Shreyash Singh. The second place team consisted of Michael Nair, Jack Scott, and Khoi Vu.
The team of juniors Preston Rumney and Asher Terrell and seniors Benjamin Babin and Matthew Vuong crushed the competition taking first place on the Potpourri Test.
Juniors Daniel Lee, Asher Terrell, and Preston Rumney led Jesuit in eliminating the competition on the Individual Trigonometry Test by taking first, second, and third place respectively. Individual Test Honorable Mentions were also earned by Geometry students Henry Lackey, Rishab Prahbu, and Evans Wise, and Algebra 2 students Mason Becker and William Bellott and Calculus AB senior Ben Babin.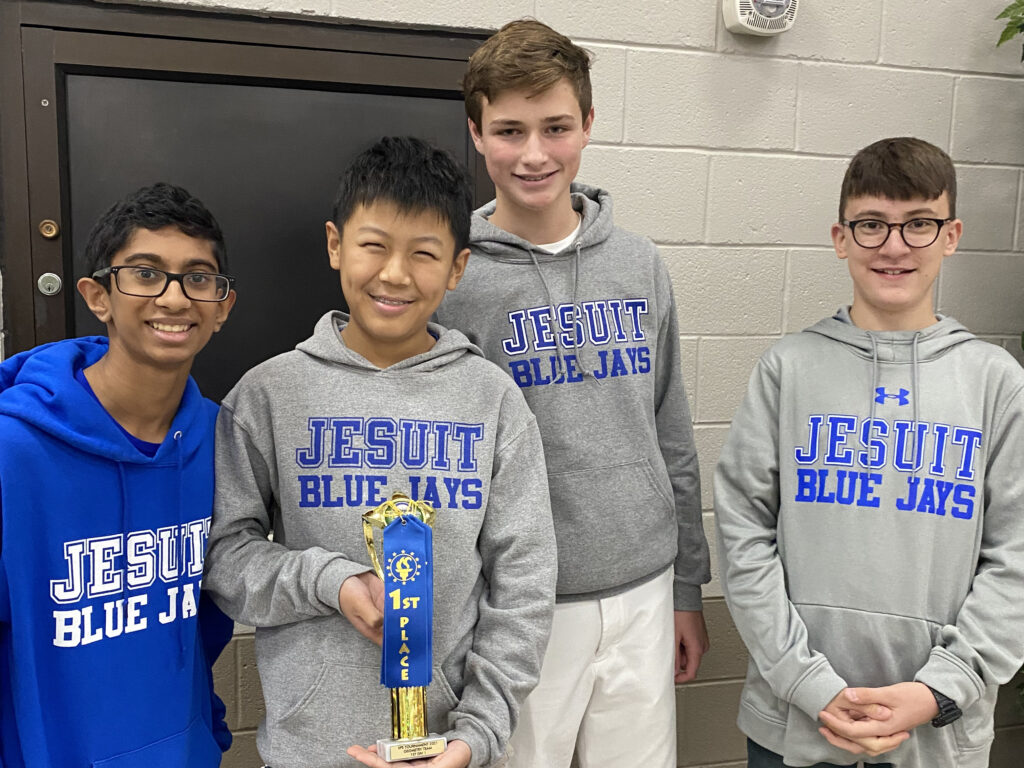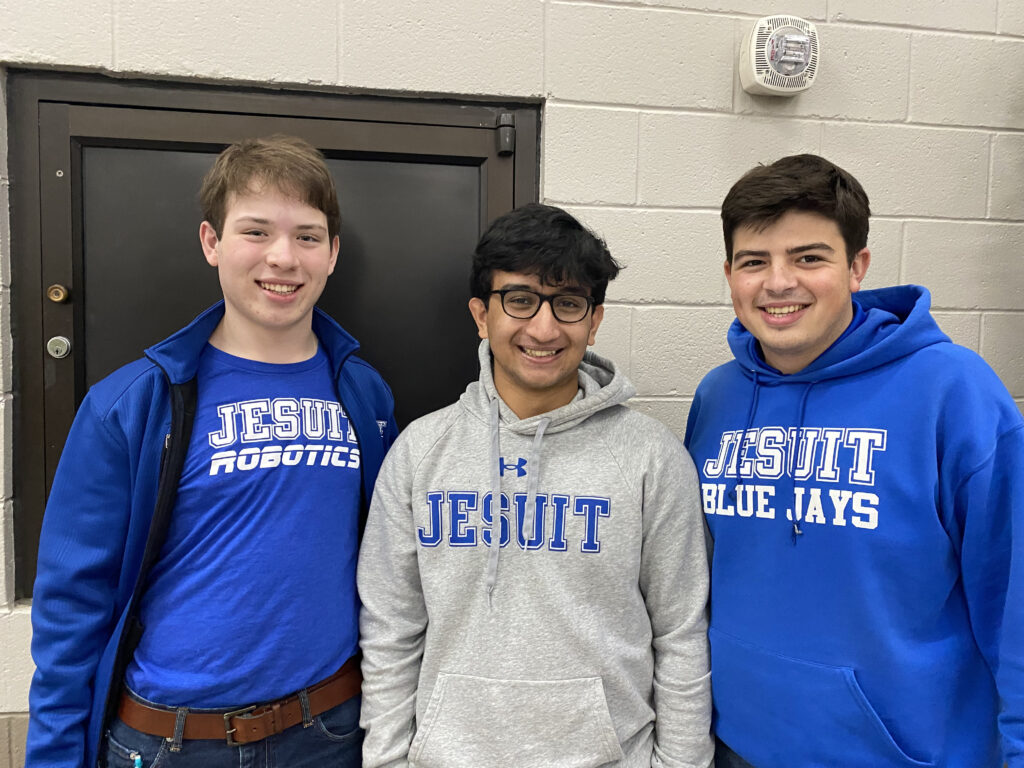 The final test of the day consisted of an Interschool Test; the Juniors and Seniors took third place among the Upper Level Teams and the Sophomores and Freshmen took first place among the Lower Level Teams.
Jesuit took the second place trophy in the overall Tournament based on the number of students that placed as compared to the number of Jesuit students competing.