Besting Rummel, Jesuit Football Claims District Championship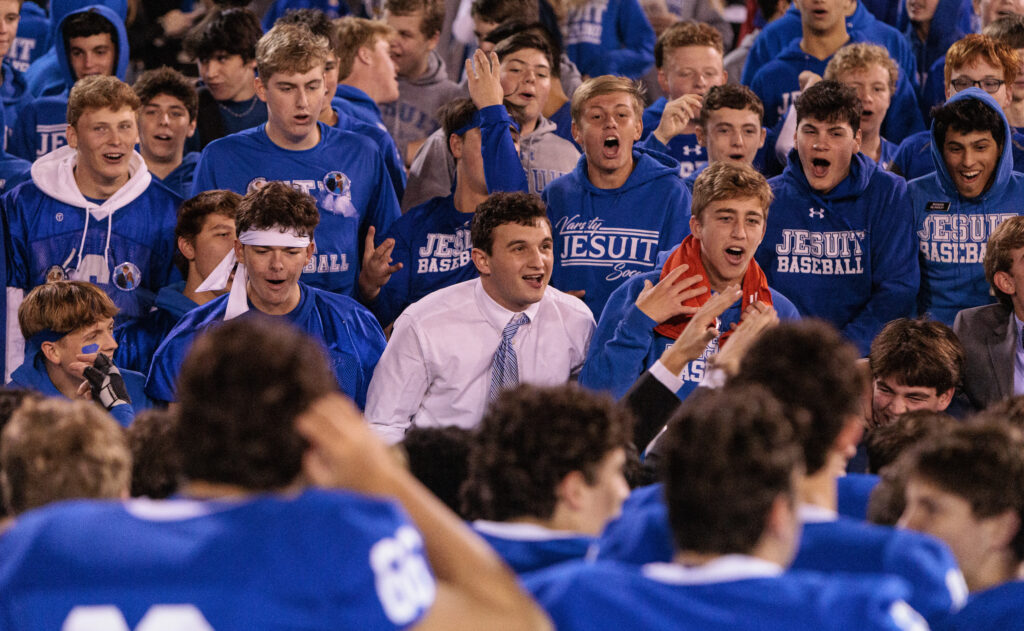 Clinching an outright Catholic League title for the first time since 2011, the Jesuit football team finished its regular season on Friday night by beating Rummel 35–10. Under the Friday night lights at Tad Gormley stadium, the homecoming game victory brought the Jays to 8–0 under the leadership of head coach Ryan Manale.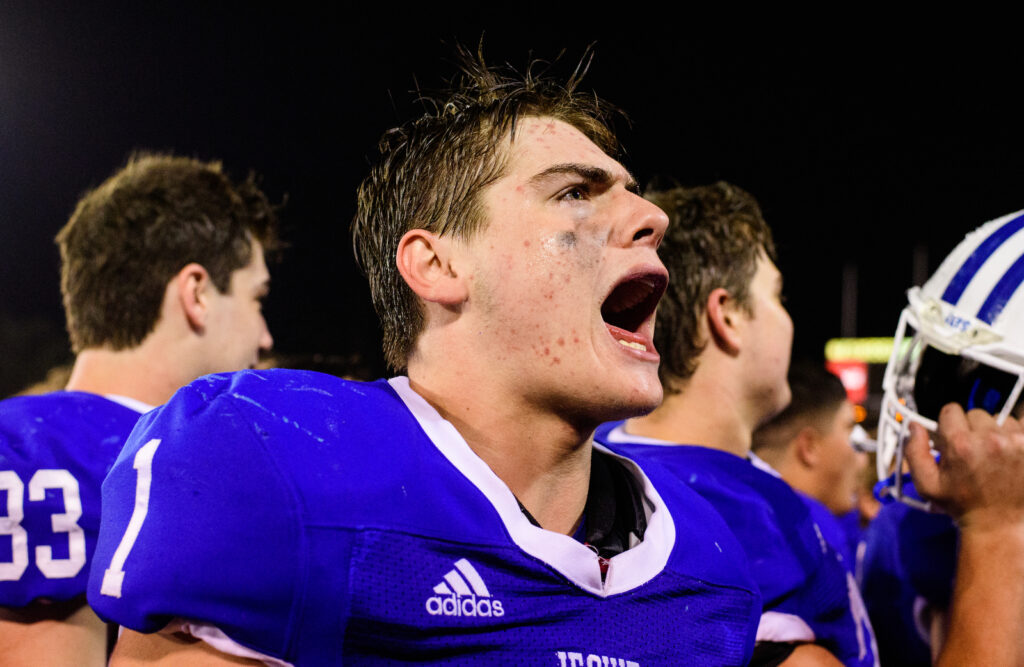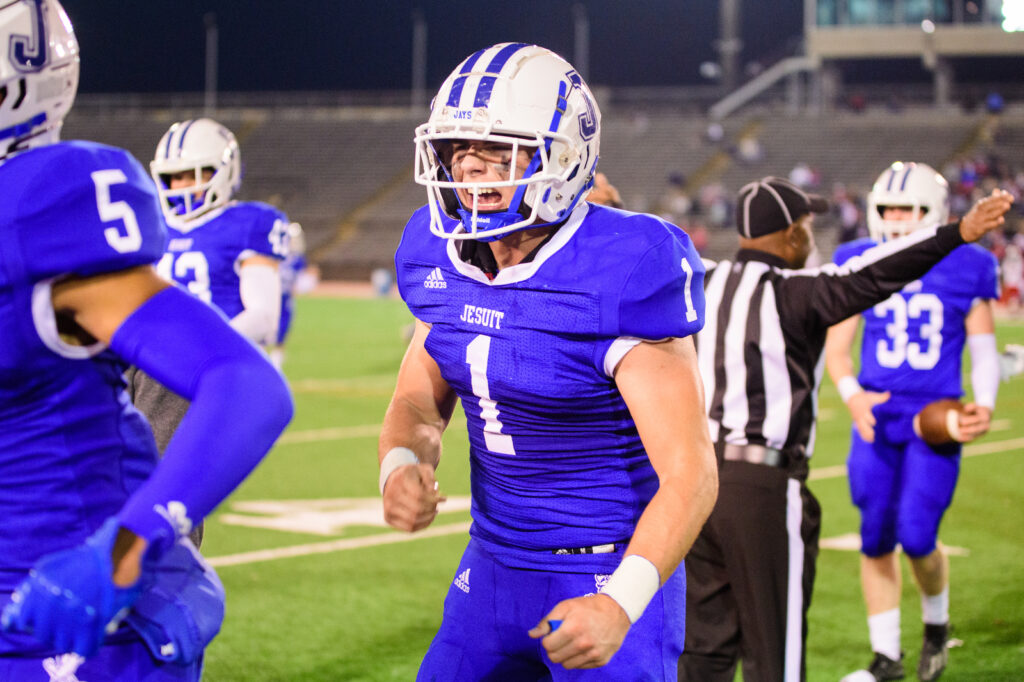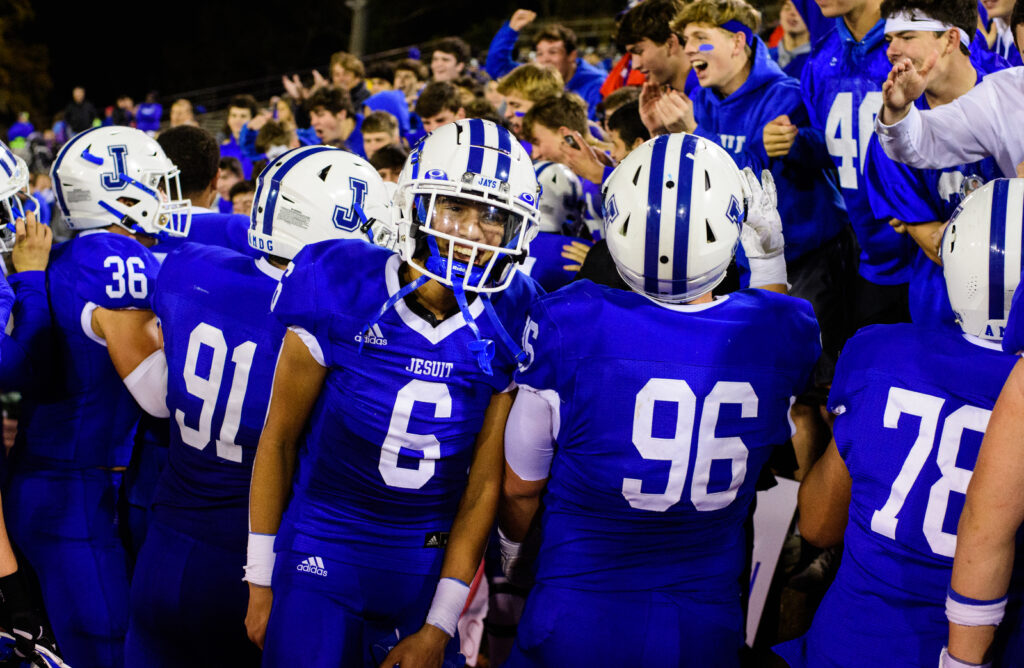 The matchup began with a pair of turnovers by the Jesuit defense, allowing the Jays two start the game with two unanswered touchdowns. The 14–0 lead was narrowed to a 14–7 lead before the end of the first half, but Rummel's second quarter score would be its last touchdown of the game.
The Blue Jay defense dominated the second half of play, allowing Manale to control the clock and holding the Raiders to a field goal for the second half. Under the leadership of senior quarterback Jack Larriviere, Jesuit's offensive game added another 21 points to the scoreboard in the second half of play. Throughout the game, Larriviere showed athleticism and leadership, running for three touchdowns and throwing touchdown pass to fellow senior Jace Larsen.
The Jays head into postseason play seeded as No. 2 in their division, giving them a bye in the first round of the LHSAA Division I playoffs.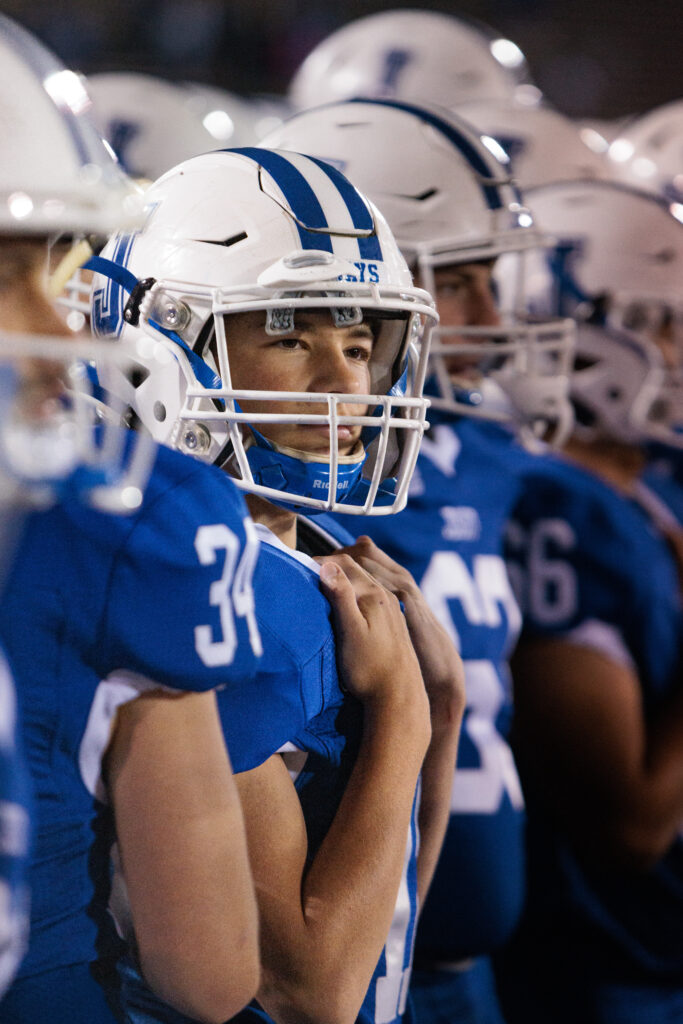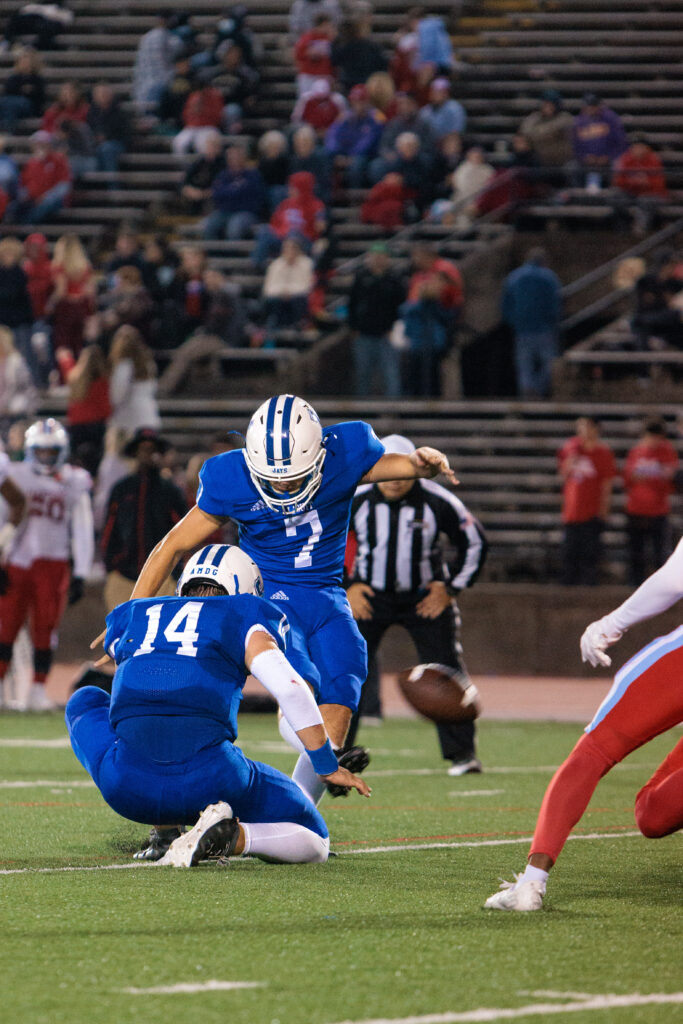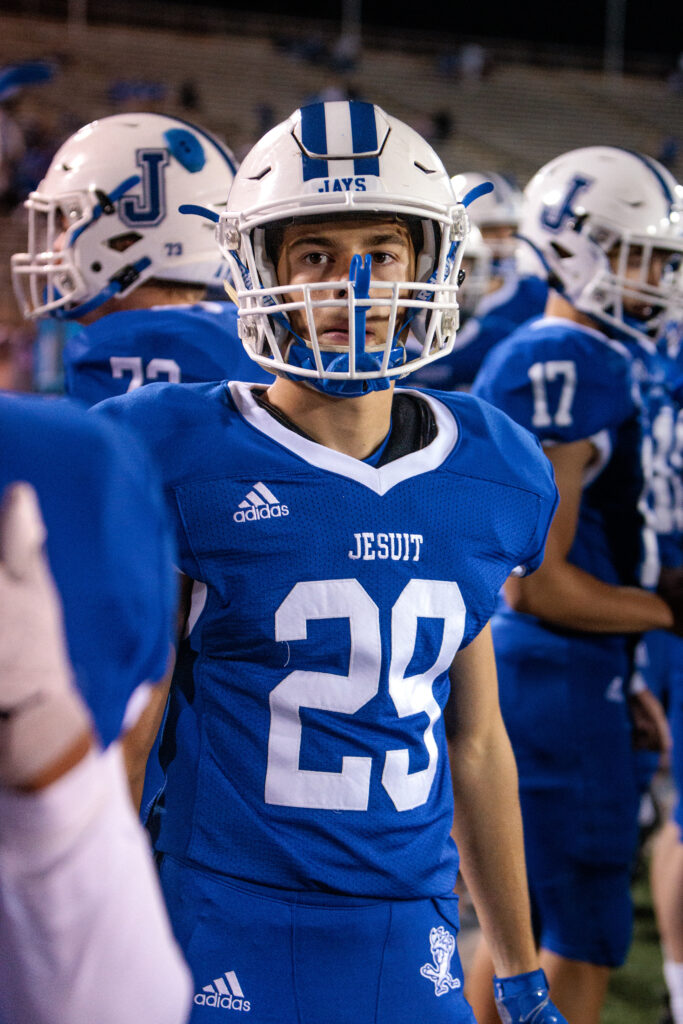 ---
Local News Coverage of the Game
Nola.com: Jesuit celebrates its first Catholic League championship in a decade, toppling Rummel
WGNO: Jesuit takes the Catholic League title with win over Rummel
Crescent City Sports: Livestream and Coverage
---