Crescent City Sports to Livestream Jesuit Football Friday Night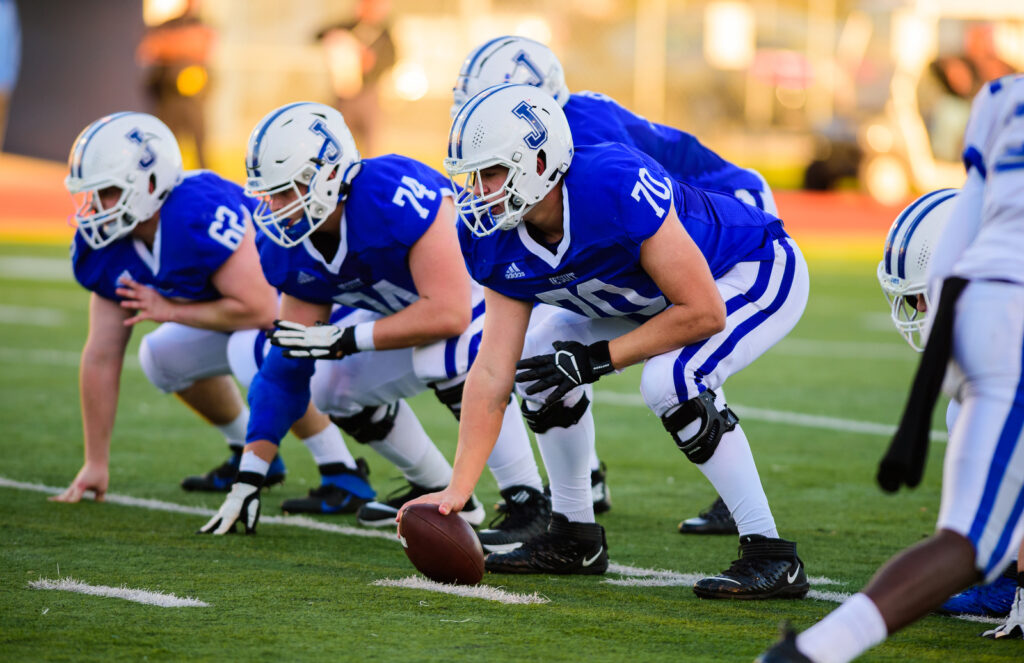 From Crescent City Sports
NEW ORLEANS – A matchup full of intriguing storylines between District 9-5A rivals Archbishop Rummel and Jesuit will unfold Friday night on Crescent City Sports.
CCS' live streaming coverage begins just prior to the 7 p.m. kickoff from Tad Gormley Stadium in New Orleans. Ken Berthelot and Ro Brown will describe the action.
Jesuit (7-0, 5-0) has assured itself of no worse than a share of the Catholic League title and can wrap up its first outright crown in a decade with a victory over Rummel (5-2, 3-2), but a Raider win would open the door for John Curtis Christian to claim a co-championship with a victory Saturday afternoon against Brother Martin.
If that weren't enough for first-year Jesuit head coach Ryan Manale, he will face his alma mater on the gridiron for the first time in his career. Manale graduated from Rummel in 1998 and was a longtime assistant on Jay Roth's staff before leaving after the 2011 season to become the head coach at De La Salle.
With the LHSAA playoffs set to begin next week, Jesuit sits in third place in the Division I power rankings while Rummel is seventh. The top four seeds in Division I get a bye to the quarterfinals and seeds 5-8 will host regional-round games.
Friday marks the 60th meeting between the schools, with Rummel leading the all-time series 36-23. Since Jesuit defeated Rummel 28-14 on Nov. 29, 2014, in a Division I semifinal, the Raiders have reeled off eight consecutive wins in the series – six regular-season meetings and playoff victories in 2015 and 2016. Last season, Rummel won 36-13 at Joe Yenni Stadium.
The Crescent City Sports team is in its 11th season of producing live broadcasts for television and internet, having produced more than 350 live streams since 2012, and is continuing its extensive commitment to prep sports coverage on its website for 2021-22. CCS will also produce additional events that will both be televised by Cox Communications and streamed on the site.