2021 Mother-Son Mass Emphasizes Love and Forgiveness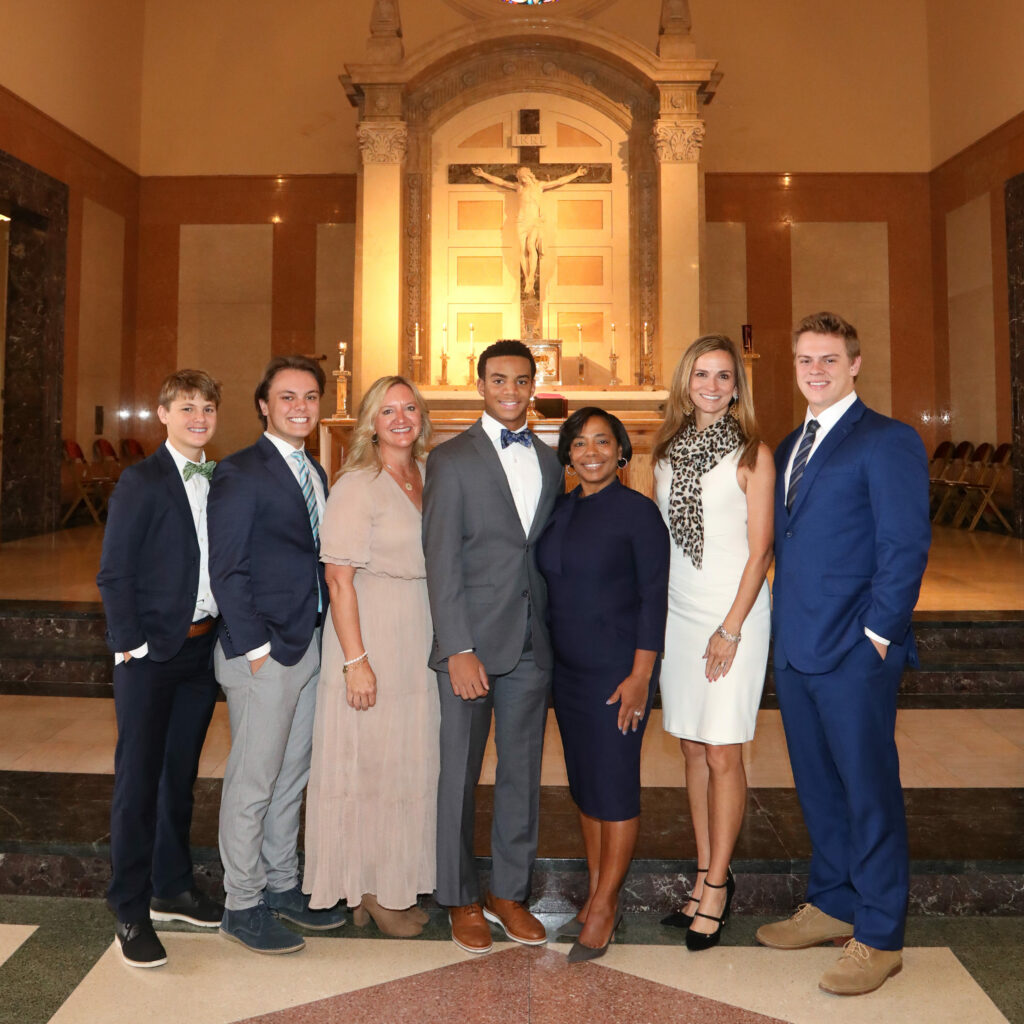 The 2021 Mother-Son Mass gave Blue Jays the chance to reflect on the spiritual and worldly importance of their mothers. Sunshine and fall-like temperatures greeted 600 mothers and sons for this special morning of connection that took place on Saturday, Oct. 30, in the Chapel of the North American Martyrs.
During his homily, Jesuit president Fr. John Brown, S.J., surprised the congregation by introducing his own mother, Judy, who made the trip from Acadiana to be with her son. Fr. Brown was joined on the altar by Fr. William Farge, S.J., and Fr. Kevin Dyer, S.J., Jesuit's school chaplain. Gifts were presented by senior Holden Hess, his mother Lorraine Hess, Andrew Besh, and his mother Jenifer Besh. Both boys are the last of four sons to attend Jesuit High School. Music for the morning was provided by the Jesuit choir under the direction of scholastic Jeff Miraflor, S.J.
After Mass, attendees heard from three Blue Jay seniors who paid tribute to their mothers: Joseph Barnett (Diane), Christian Collins (Jennifer), and Keith Pittman (Robin). Their speeches are available below.
The morning ended with a reception in the Student Commons hosted by Jesuit's Office of Institutional Advancement.