Jays Beat H.L. Bourgeois, Can Claim District Title Against Rummel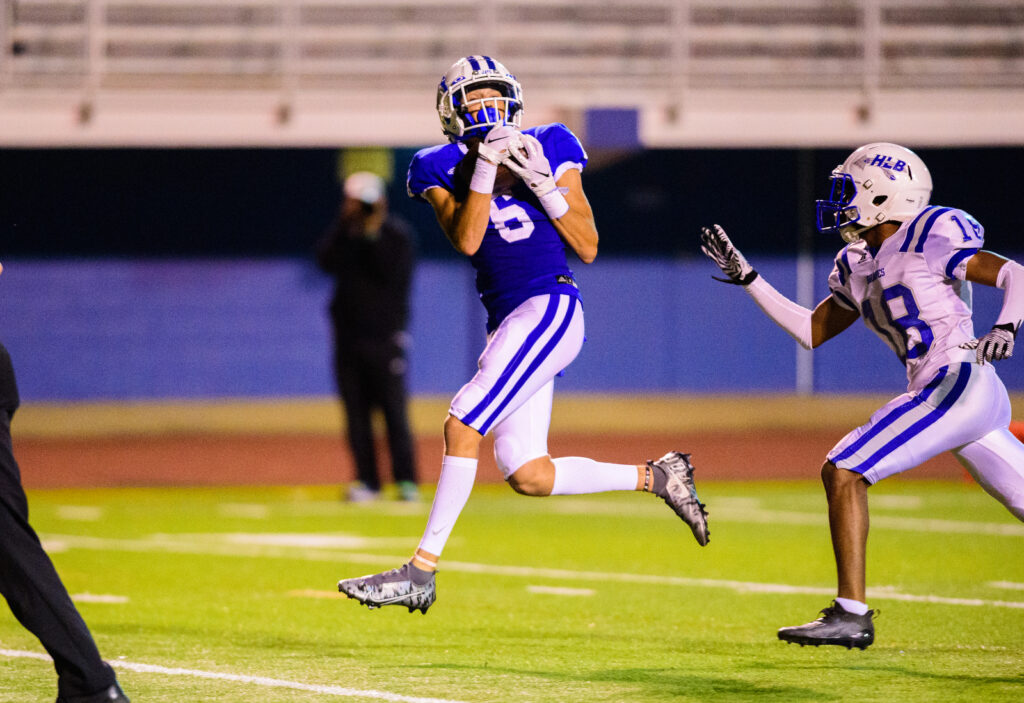 Newly undefeated Jesuit (7-0, 5-0) kept to their winning ways by beating H.L. Bourgeois on Oct. 30 at Joe Yenni Stadium by a score of 42-13. While the Jays started off slowly, they found a way to keep the ball on the ground and finish in the red zone.
Over the course of the game Jesuit rushed an astounding 61 times for 245 yards to control the clock and the score. The run game stole the show, led by juniors Jaron Duplessis, Harry Reinhardt, and freshman Jasper Parker, but senior quarterback Jack Larriviere also found a way to contribute in the passing game by throwing for two scores to junior Jace Larsen and junior tight end Hollis McDaniel.
The Jesuit defense finished the job but never allowing the opponent to get an offensive rhythm and converging on every tackle.
Next week will be the true test as Jesuit faces Rummel with the outright Catholic League championship on the line on Friday, Nov. 5, at 7 p.m. at Tad Gormley.
Nola.com: Power run game helps Jesuit overcome slow start against H.L. Bourgeois