Jays Make it Four in a Row Against Shaw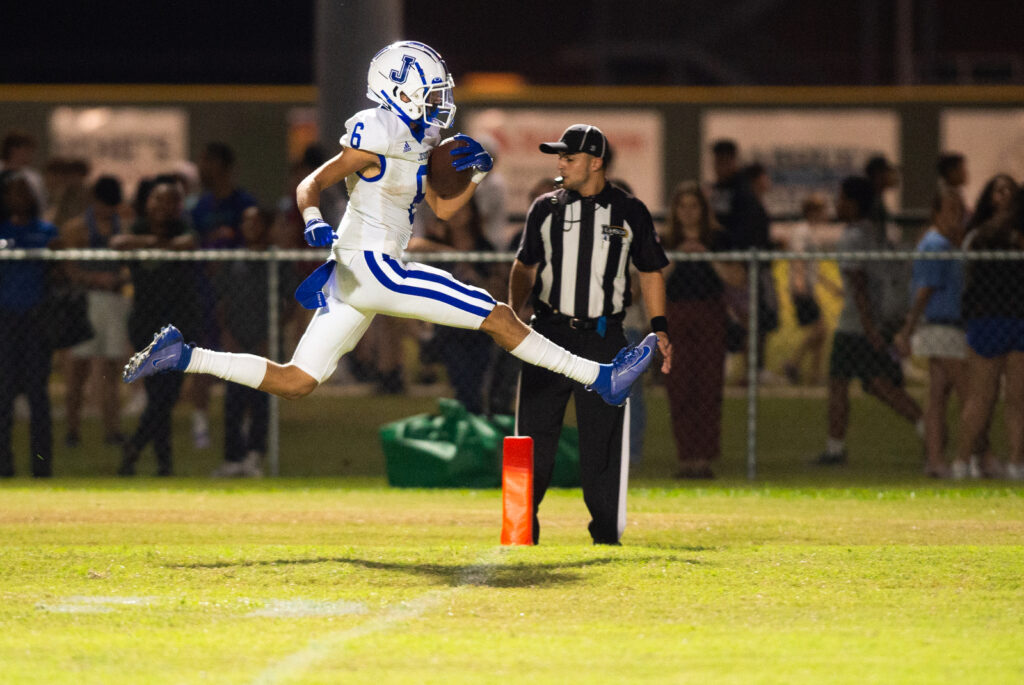 Four straight district contests have resulted in four straight wins for the Jesuit Blue Jays (5-1, 4-1). Jesuit turned in their best defensive effort of the year on Friday, Oct. 22, 2021, and the team was rewarded with a 20-6 road victory against the Shaw Eagles.
While the Jays won by 14, the contest remained close in the first half. Going into the break, junior kicker Aidan Corbello put one through the uprights to make it a 17-6 game after junior standout receiver Jace Larsen scored on a third and long, and junior running back Jaron Duplessis's rushing score.
What really made the game seem out of reach was the dominance of the Jesuit defense, especially the front seven. When the game came to a close, the Eagles only accumulated 108 yards of offense thanks in large part to senior linebacker Jake Cannizzaro and senior defensive lineman Joseph Barnett.
Jesuit will look to keep the hot streak alive against H.L. Bourgeois at Joe Yenni on Saturday, Oct. 30, with kickoff scheduled for 5 p.m.
Nola.com: Jesuit defense puts clamps on Shaw; Blue Jays win fourth straight