Mass of the Holy Spirit Brings Entire Jesuit Community back to The Chapel of The North American Martyrs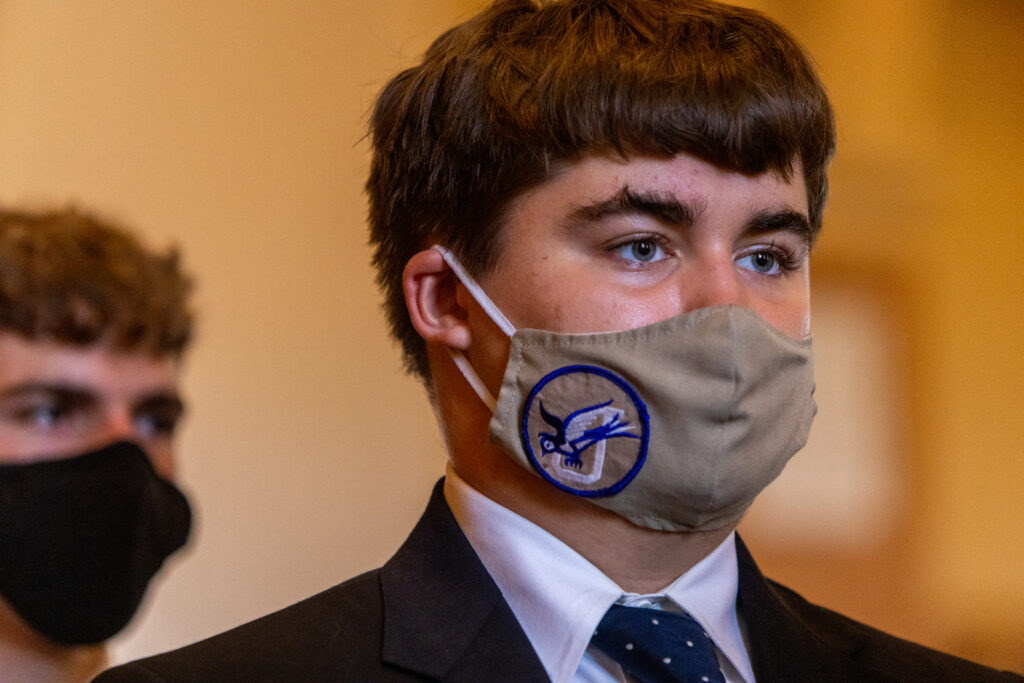 It is a Jesuit High School tradition to begin the year in prayer with the Mass of the Holy Spirit. While the celebration had to be pushed back until October, the Mass was celebrated in the Chapel of the North American Martyrs with the entire student body for the first time in almost two years.
In addition to Jesuit president Fr. John Brown, S.J., Fr. Stephen Kramer, S.J., and Fr. William Farge, S.J., two other priests from the province celebrated the special Mass. Superior over Jesuits in New Orleans and Manresa Fr. Greg Waldrop, S.J., and JHS Board of Directors member and Loyola law professor Fr. Penn Dawson, S.J., assisted on the altar.
Fr. Brown delivered the homily and highlighted the need to not cooperate with each other for our Earthly needs but for our need to have God in and direct our lives. One way to do that is to have this Mass and invoke the Holy Spirit to descend upon us like It did for the apostles, so that we can be led to eternal life.
"Success on our own terms cannot ever rival what God has in store for us," Fr. Brown said. "They must begin with the recognition of God's rightful reign over our hearts."
The Mass of the Holy Spirit is not just a school tradition, but a practice that began in 1548 at the first Jesuit school in Messina, Sicily. Many Jesuit high schools and universities throughout the world celebrate the Mass of the Holy Spirit at the beginning of every school year.
Fr. Brown's full homily can viewed below or here.