Historic Run For Cross Country Continues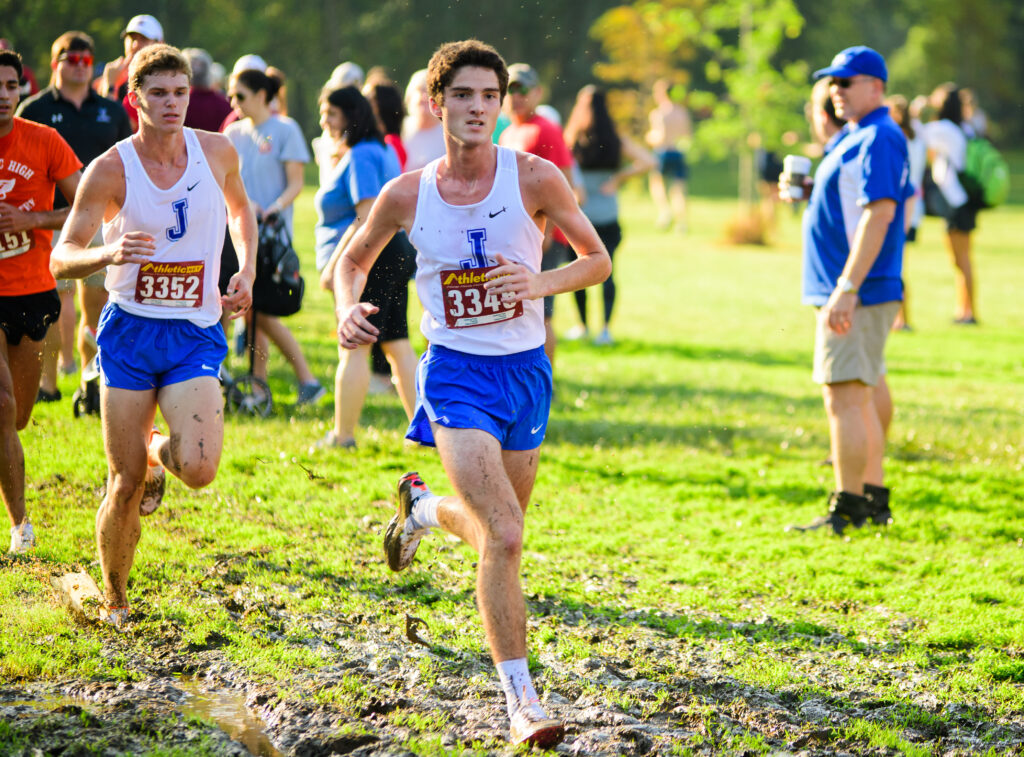 Sophomore Michael Vocke, junior Jack DesRoches, and sophomore Lucas Sampedro finished first, second, and fourth to lead the Blue Jay cross country team to victory at the Catholic High Invitational.
Jesuit finished with 28 points, 15 points ahead of runner up Catholic and 141 points ahead of third-place finisher Mandeville. The three-mile competition took place on Saturday, Oct. 9, in Highland Park in Baton Rouge.
"Whatever I say about this group of runners won't be enough," said head cross country coach Rudy Horvath. "The work they put in and continue to put in to have the success they are having is inspiring."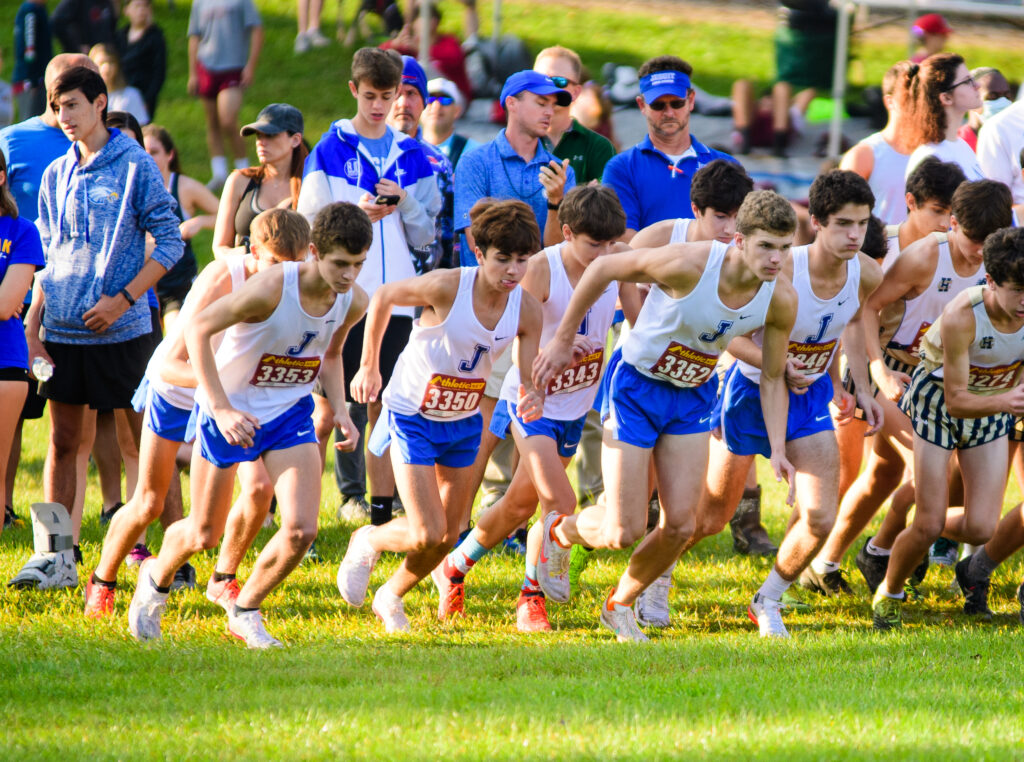 The 2021 team is as deep as it is talented.
Freshman Leland Crawford crossed the finish line 11th, while classmate Brady Mullen finished 12th. Junior Aeric Wender was 15th, just ahead of fellow junior Robert Buisson, who was 17th.
Team scores are determined by adding up earned points by a school's top-five finishers. In this race, the 10th place finisher was excluded because his school ran fewer than five competitors.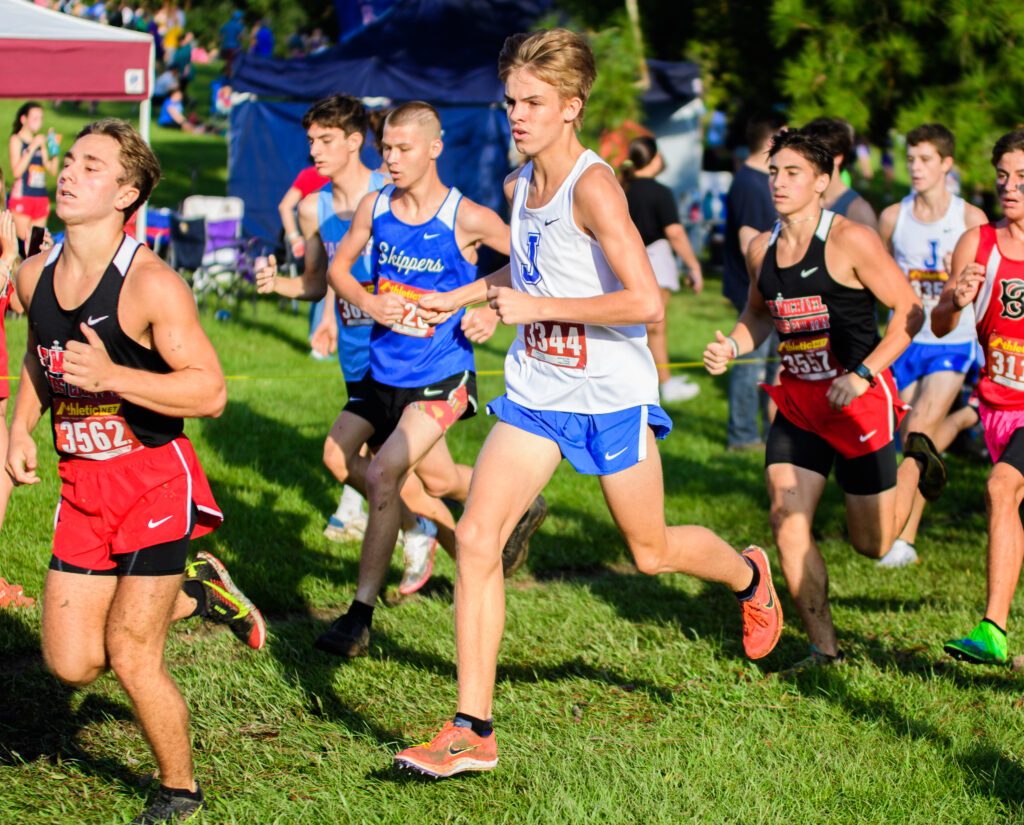 Next up for the Blue Jay front liners is the District Meet on Thursday, Oct. 28, at City Park.
| | | | | | |
| --- | --- | --- | --- | --- | --- |
| EVENT | PLACE | PTS. | BLUE JAY | GRADE | TIME |
| 3 Mile | 1 | 1 | Michael Vocke | 10 | 15:33 |
| 3 Mile | 2 | 2 | Jack DesRoches | 11 | 15:33 |
| 3 Mile | 4 | 4 | Lucas Sampedro | 10 | 15:46 |
| 3 Mile | 11 | 10 | Leland Crawford | 9 | 16:12 |
| 3 Mile | 12 | 11 | Brady Mullen | 9 | 16:13 |
| 3 Mile | 15 | 14 | Aeric Wender | 11 | 16:19 |
| 3 Mile | 17 | 16 | Robert Buisson | 11 | 16:21 |