Ring Mass Emphasizes the Importance of Love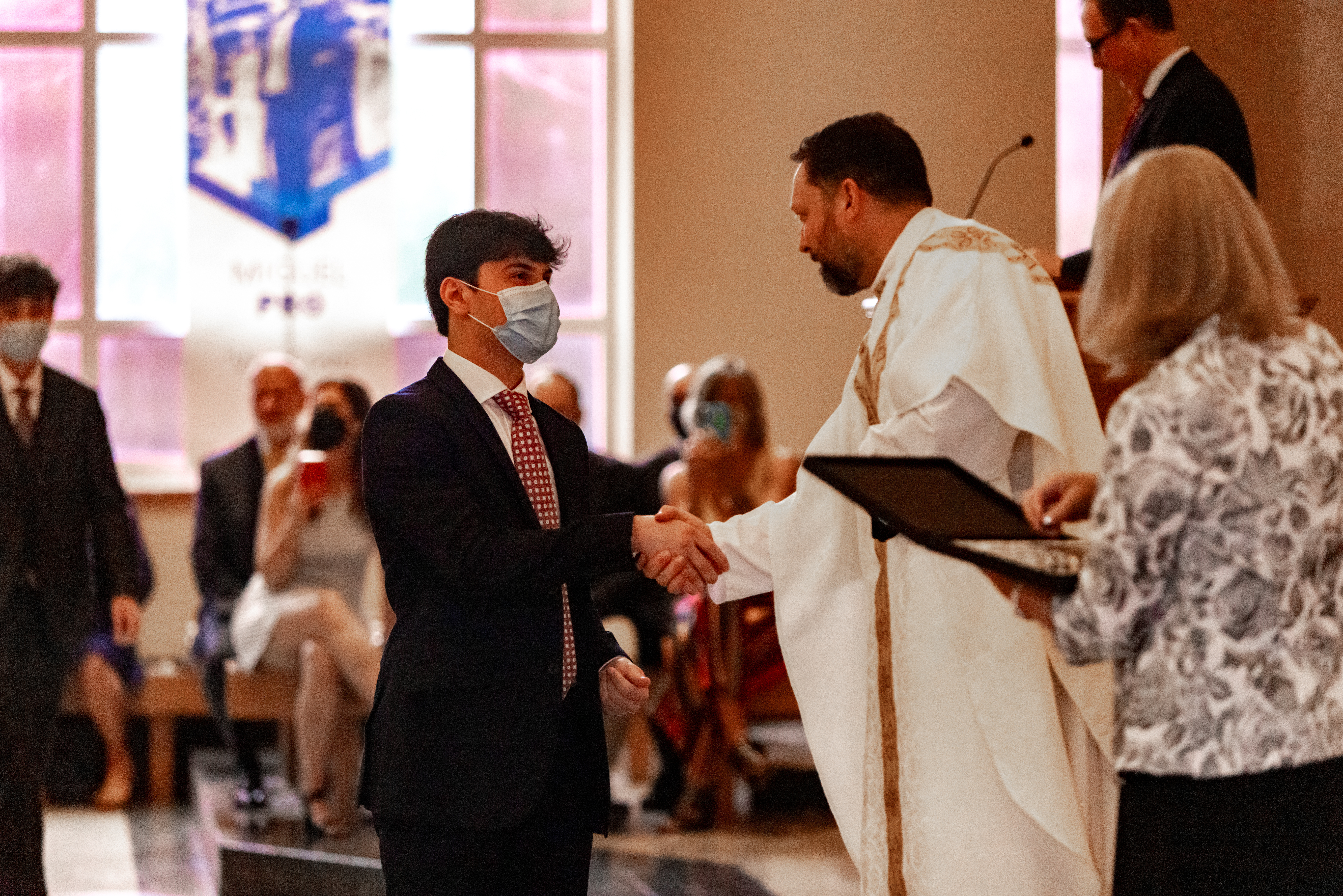 For the first time since 2019, Blue Jay parents were in the Chapel of the North American Martyrs watching their sons receive their Jesuit rings. Jesuit president Fr. John Brown, S.J., and Jesuit Chaplain Fr. Kevin Dyer, S.J., celebrated the Mass on Oct. 1, 2021,
Dyer delivered a tremendous homily that delved into the importance of love. By starting with a anecdote of this class's eighth-grade trip, he guided the congregation through a reflection of what makes the class of 2022 exceptional.
"You all have turned into a great class," Dyer said. "You've had to persevere through difficult times. This journey at Jesuit High School is a true formation.
"Remember this. At the end of the day, our lives are defined by our loves."
After the homily, Jesuit rings were presented to the more than 200 seniors gathered in the chapel. At the conclusion of Mass, seniors processed out of the chapel and enjoyed taking pictures with their loved ones. Later that night, seniors celebrated the milestone at the Senior Ring Dance, held at Jefferson Orleans.