Rivalry Week Begins, T-Shirts Now Available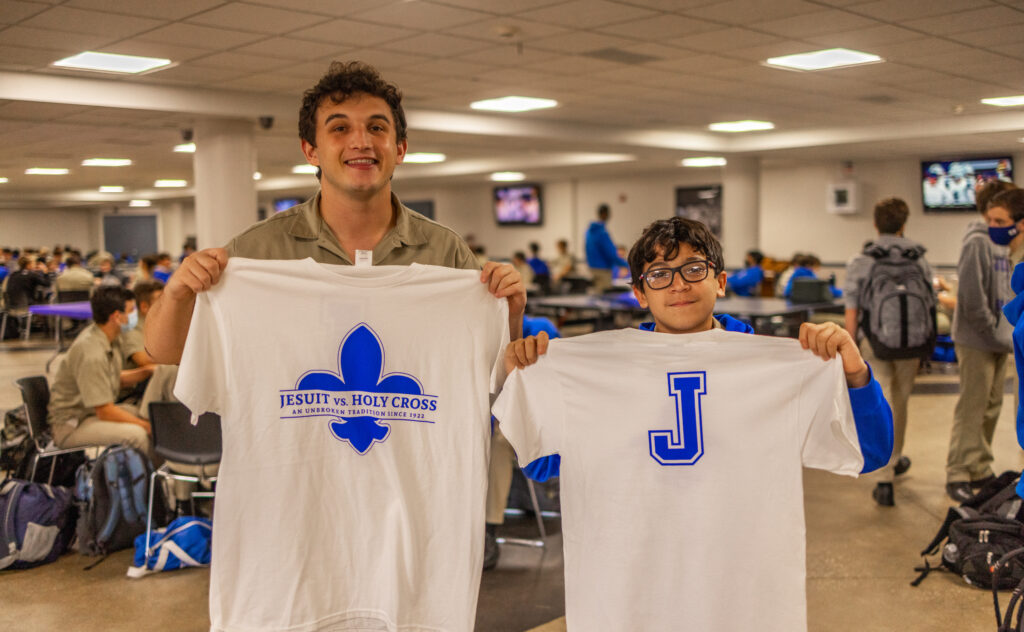 Students may purchase Rivalry Game shirts before school and at lunch Tuesday through Friday morning in the Student Commons.
Parents and non-students may purchase shirts inside the Banks Street entrance before school (7 a.m. – 8 a.m.) and at lunch (11 a.m. – 1 p.m.) Shirts are $10 each, 2x and above $15 each. Adult and youth sizes available. Cash, check and credit card are accepted.
For students, Friday will be a Rivalry Game Shirt Day. This day will be an opportunity for students to wear this year's shirt and show their Blue Jay spirit throughout the day.