Jays Comeback to Welcome Week
Accompanied by hoots and hollers from Jesuit's student body the freshly minted student council rolled into Morning Assembly on Monday, Sept. 20, decked out in an array of costumes. With a lively skit they announced the Welcome Week theme—Comeback Week—and the schedule of events associated it. All Jesuit students were invited and encouraged to participate in Welcome Week from Monday, Sept. 20, to Friday, Sept. 24. The purpose of the week is to welcome new students, returning students, and to participate in entertainment that promotes Blue Jay spirit. This year it also embodies a return to school on the heels of recovering from Ida.
Comeback Week
WELCOME WEEK 2021 SCHEDULE:
Monday, Sept. 20 – Physical Training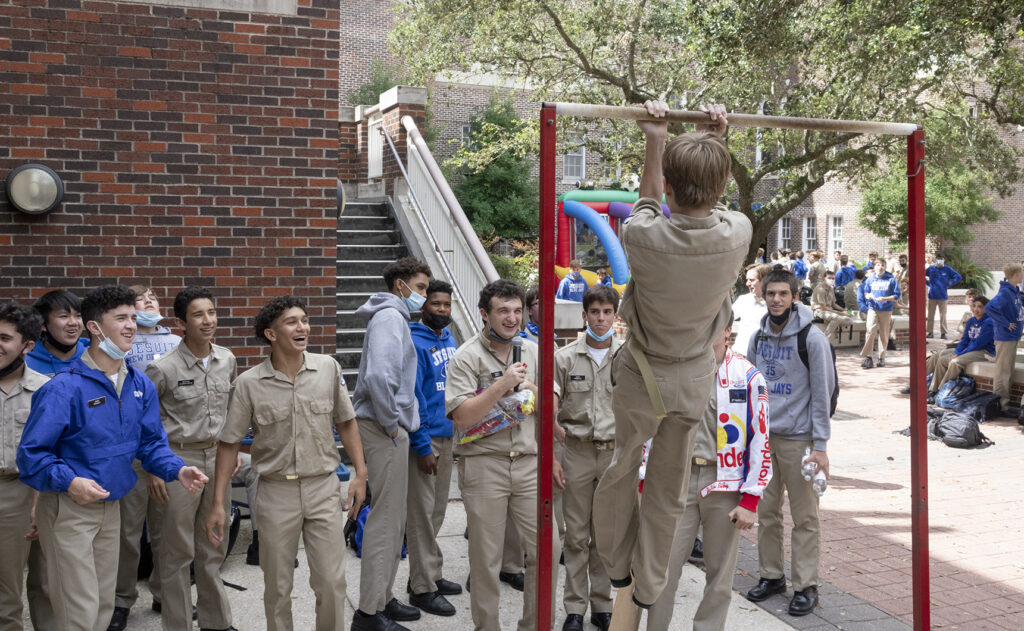 The Blue Jays participated in an assemblage of physical activities including pull-ups, pushups, basketball shots, soccer ball kicks, and football throws.
Tuesday, Sept. 21 – Mental Training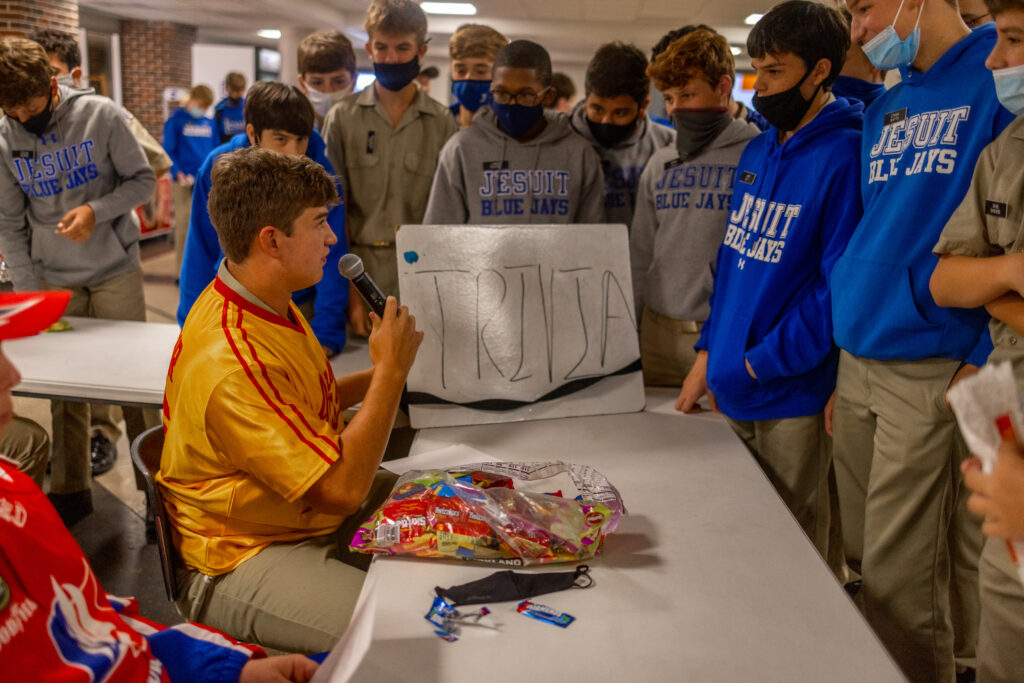 A trained body is nothing without a trained mind. During lunch, Jays participated in mental games ranging from trivia to blackjack.
Wednesday, Sept. 22 – Diet Training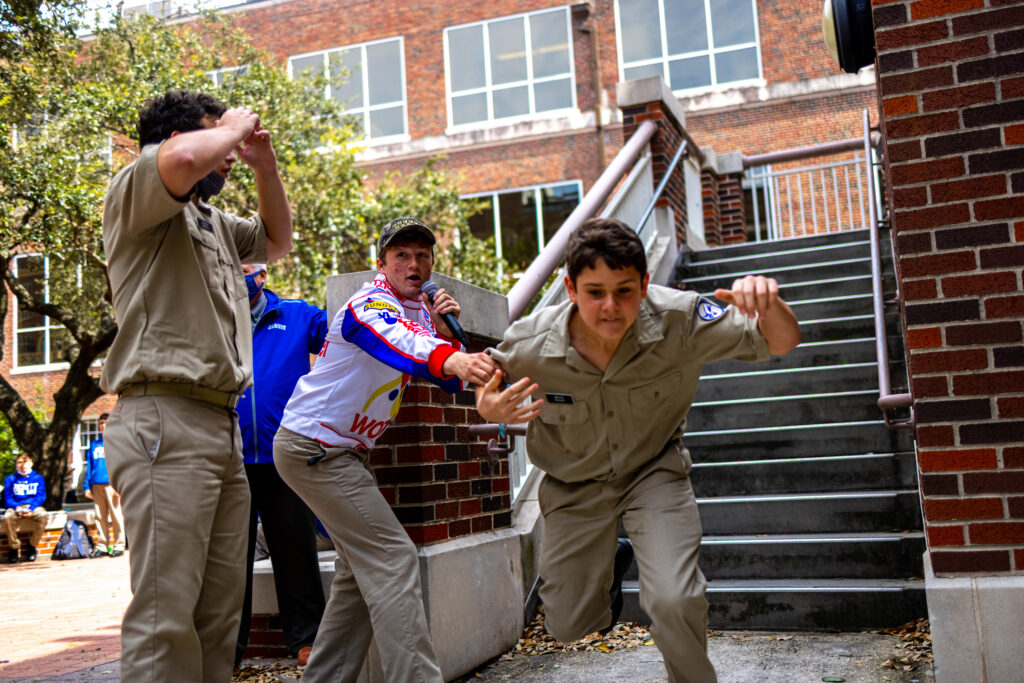 To get the Jays in shape for the upcoming obstacle course, the student council walked students through a relay race that provided a candy reward.
Thursday, Sept. 23 – Obstacle Course Training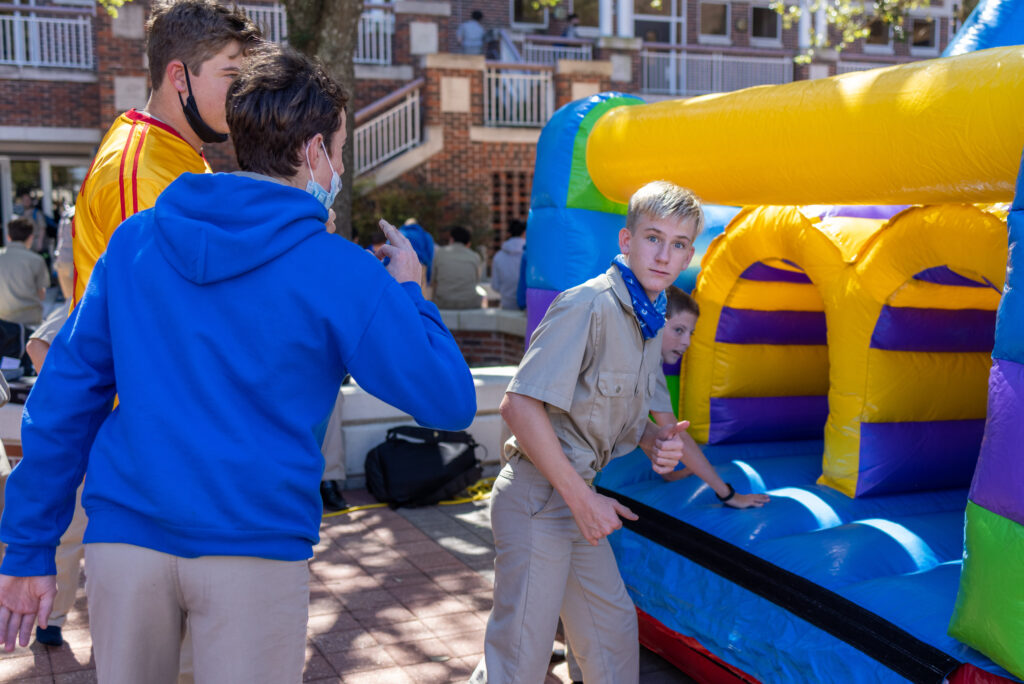 During the final preparation for tomorrow's Brother Martin showdown, students and even some faculty participated in a rigorous inflatable obstacle course that combined all the training from the previous days.
Friday, Sept. 24 – Game Day & Pep Rally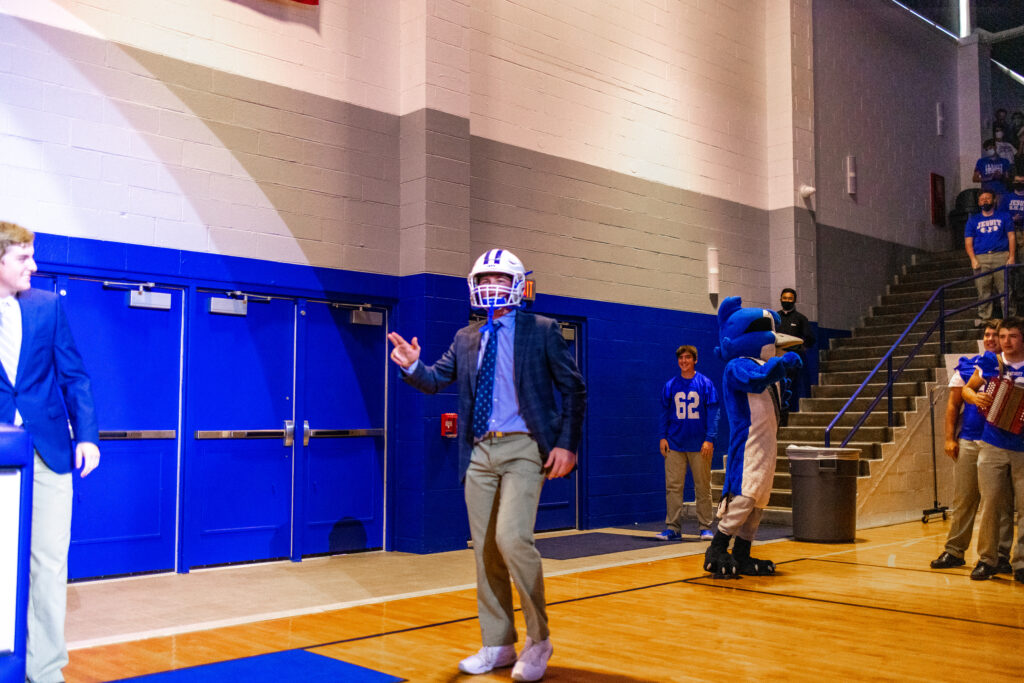 To end Welcome Week, the whole student body gathered in the Gayle and Tom Benson Arena to watch the student council, Jesuit cheerleaders, and Jesuit Jayettes perform while screaming and making their Blue Jay pride known.