Fall Evening of Reflection Focuses on Importance of Conversion
Many are familiar with the famous Bible story of Jonah and the whale, but Jesuit president Fr. John Brown, S.J., retold the epic tale in an novel and eye-opening manner. By comparing Jonah to St. Ignatius of Loyola and even tying in the late Fr. Raymond Fitzgerald, S.J. '76, whose death occurred five years ago today, Fr. Brown had the whole Chapel of the North American Martyrs enthralled and engaged.
"The life of Jonah does not map onto the life of St. Ignatius," Fr. Brown said. "But understanding the story of Jonah will help you better understand the story of St. Ignatius and even better understand your place in the world."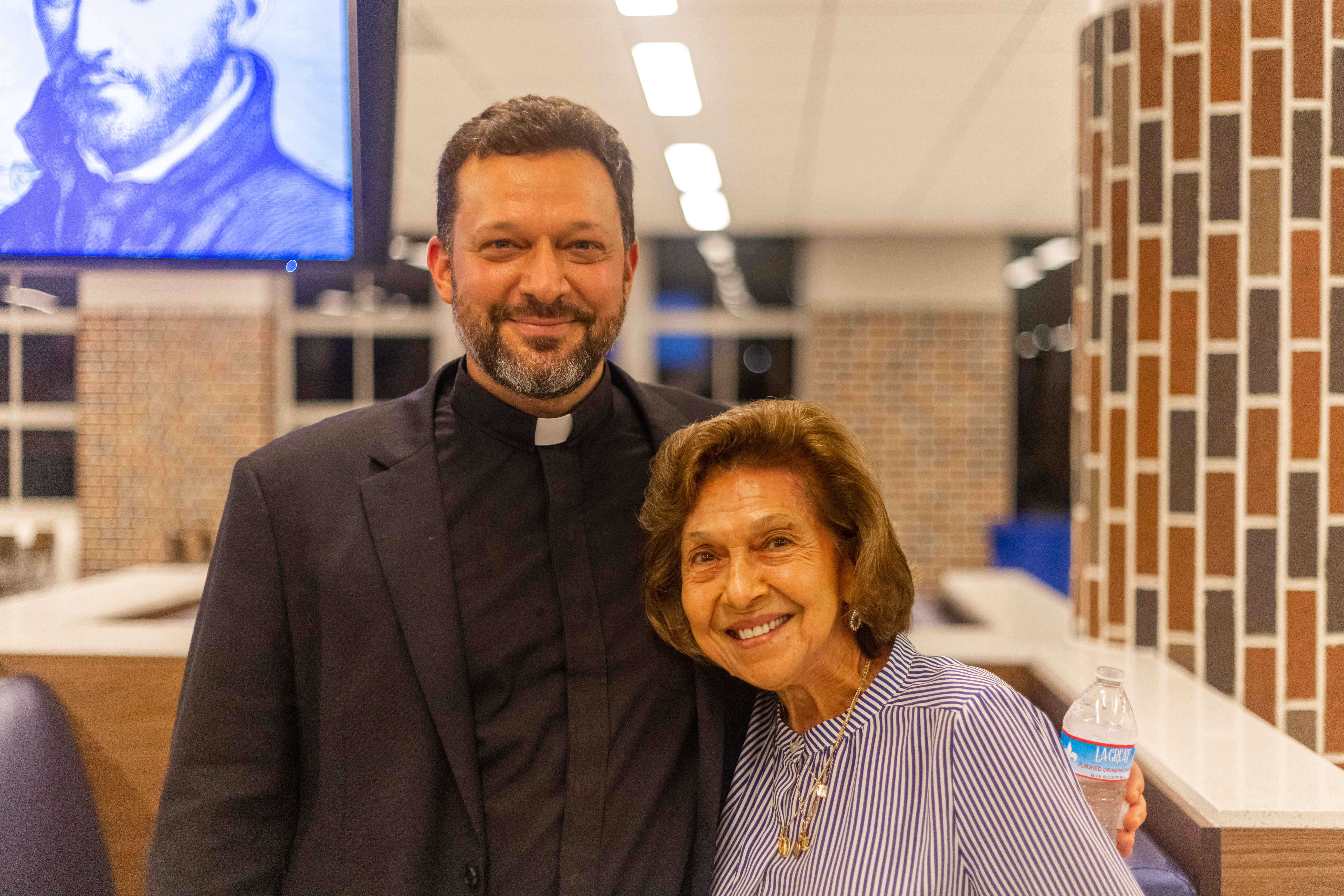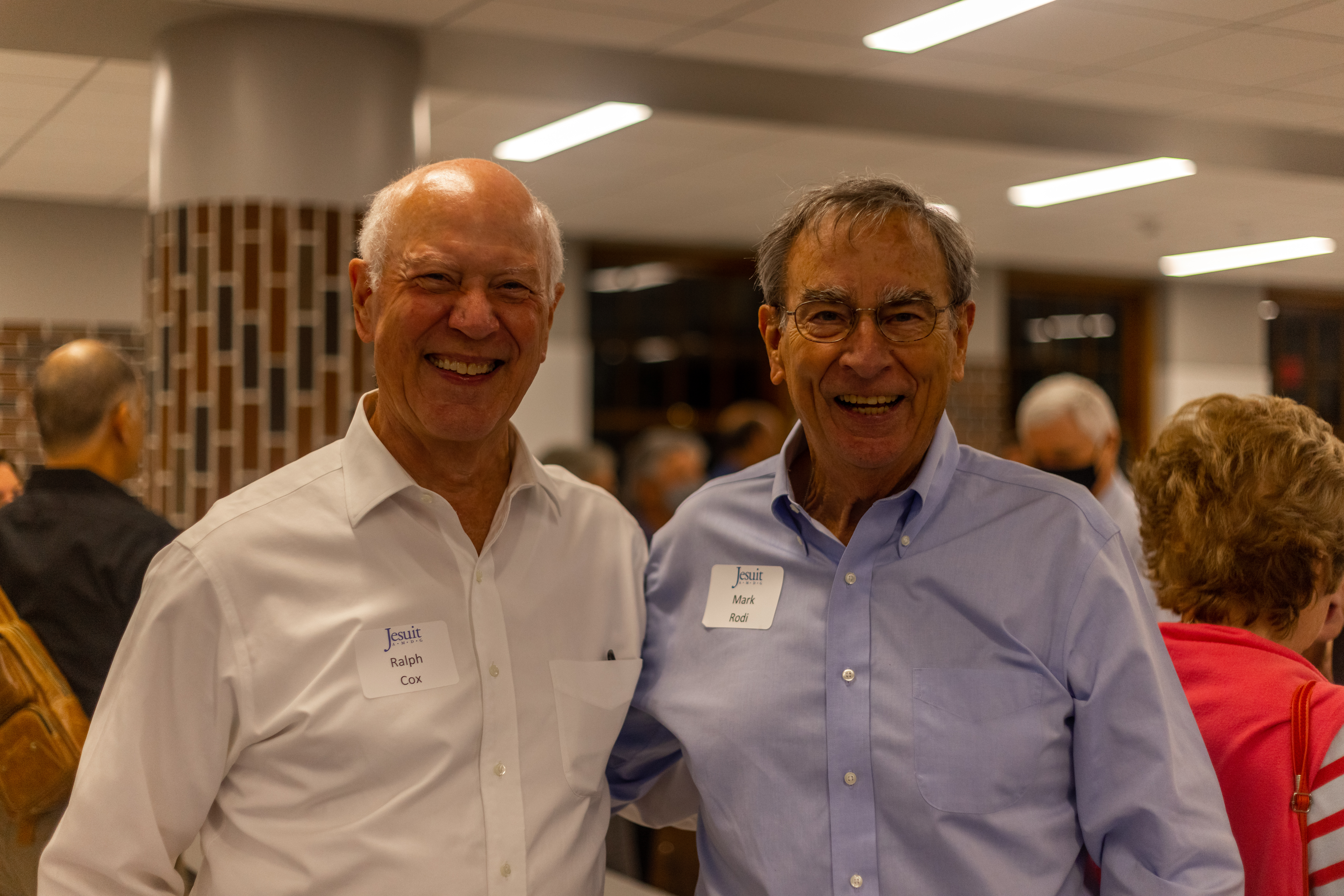 The talk walked the congregation through the story of Jonah, and Fr. Brown kept reiterating that God always tries to "turnover" our world because, like the Assyrians in the tale, we do not know our rights from our lefts.
"The spiritual good that can come out of the inspiration from Raymond Fitzgerald, St Ignatius, and even the story of Jonah," Fr. Brown said, "Is that we allow God to flip our world upside-down."
Following the oration, those gathered were invited to a small reception in the newly renovated cafeteria for light refreshments and fresh sights. This reflection was the first in this year's Ignatian Year Series that aims to celebrate the 500 year anniversary of St. Ignatius of Loyola getting hit by a cannonball at the Battle of Pamplona. The next mass and reflection will be during Advent on Dec. 7, 2021.