Nola.com: Buddy Boe '03, Food Network Alum, Brings Latin Fusion Home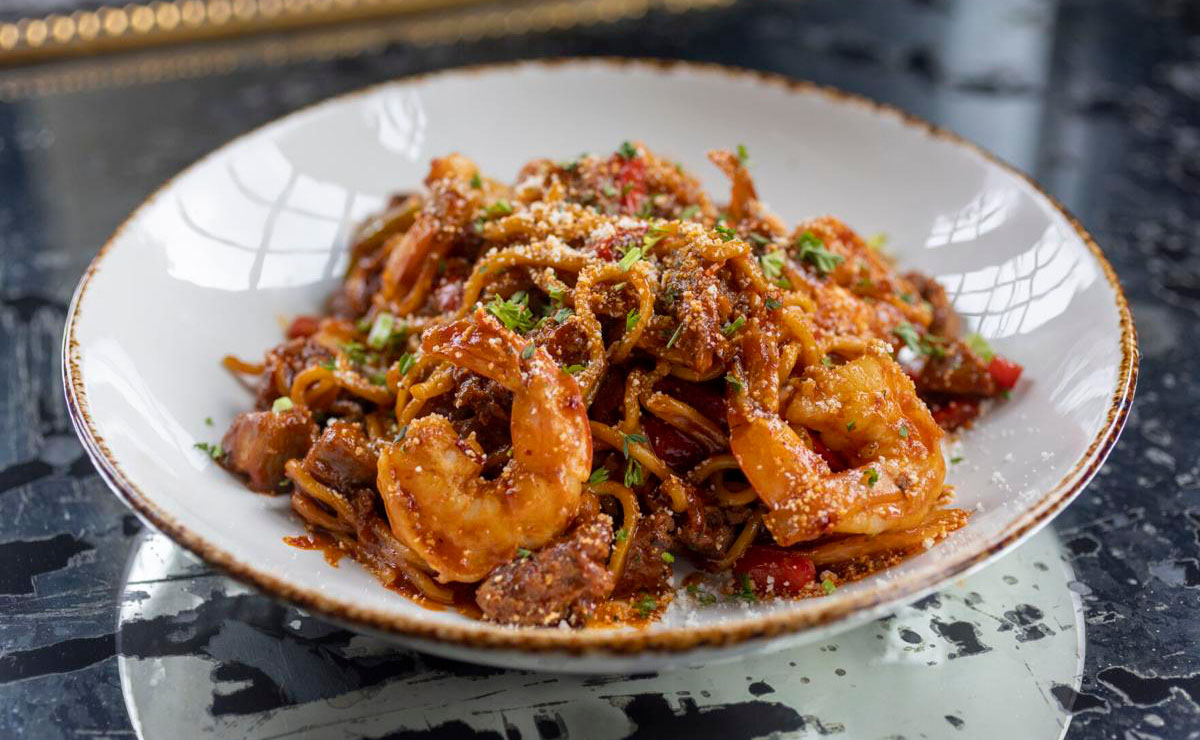 Buddy Boe '03 and Natasha St. PIerre Clement, mother of Ethan Marks '21, were recently featured by Nola.com for the opening of their new restaurant, Santos.
---
At Santos, you'll find a tamale dish done in the style of a meaty lasagna and shrimp aguachile cured in citrus, bursting with sweet tropical freshness. There's a noodle bowl singing with a darkly spicy chile heat and a gin cocktail at the bar with bits of berry frozen into its ice cubes.
But then you taste the familiar flavor of andouille running through the shrimp and grits, see boudin links broken open as taco fillings and find ample (if not always obvious) reminders all around that you're in a restaurant in the River Parishes.
Santos officially opens Friday, Aug. 20, in Luling. It's an upscale casual restaurant with its own lounge, a stylish design and a menu of original Latin fusion dishes next to Southern-style staples.
That might seem like an eyebrow-raising prospect for this vicinity, an exurban stretch of U.S. 90 about 20 miles from downtown New Orleans. Mom-and-pops, seafood joints and national chains comprise much of the restaurant selection around here.
But it is hard to imagine another restaurant more genuinely rooted to a sense of River Parishes place than Santos. That starts with the people behind it—chef Natasha St. Pierre Clement and business partner Buddy Boe.