Jesuit Unveils Newly Renovated Cafeteria and Dining Experience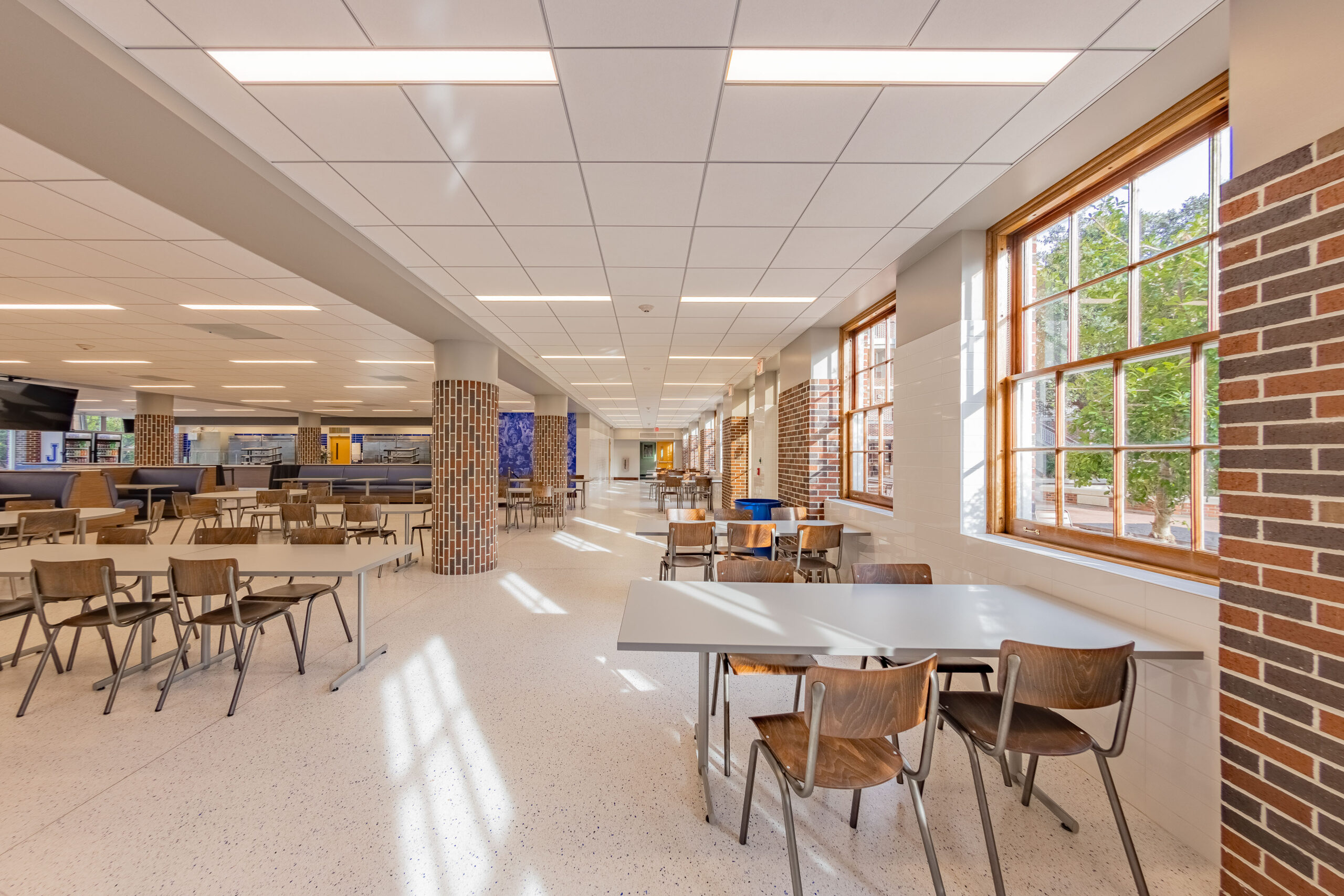 With work in the cafeteria taking place at a furious pace over this past summer, students arrived on campus for the first week of school this semester to a completely new dining experience.
When the 2020-21 academic year ended, the cafeteria, built in 1953, had last been updated in 1983. Slack-jawed Blue Jays excitedly filed into the new building for lunch this week in an entirely renovated space that serves an all new menu—though many Jesuit standbys, such as 10 minute break chicken sandwiches, remain available.
Sporting a design that is unquestionably rooted in tradition and yet audaciously sleek and polished, the cafeteria has immediately become a centerpiece of daily student and faculty life. With sun beaming through the restored wooden windows, Blue Jays now have access to multiple dining options supplied by Pigeon Caterers as they catch up with classmates in school's newest dining space.
With construction scheduled to be completed in the coming weeks, the Student Commons will soon feature its own open-all-day café.