Full of Vigor, Students Arrive Back on Campus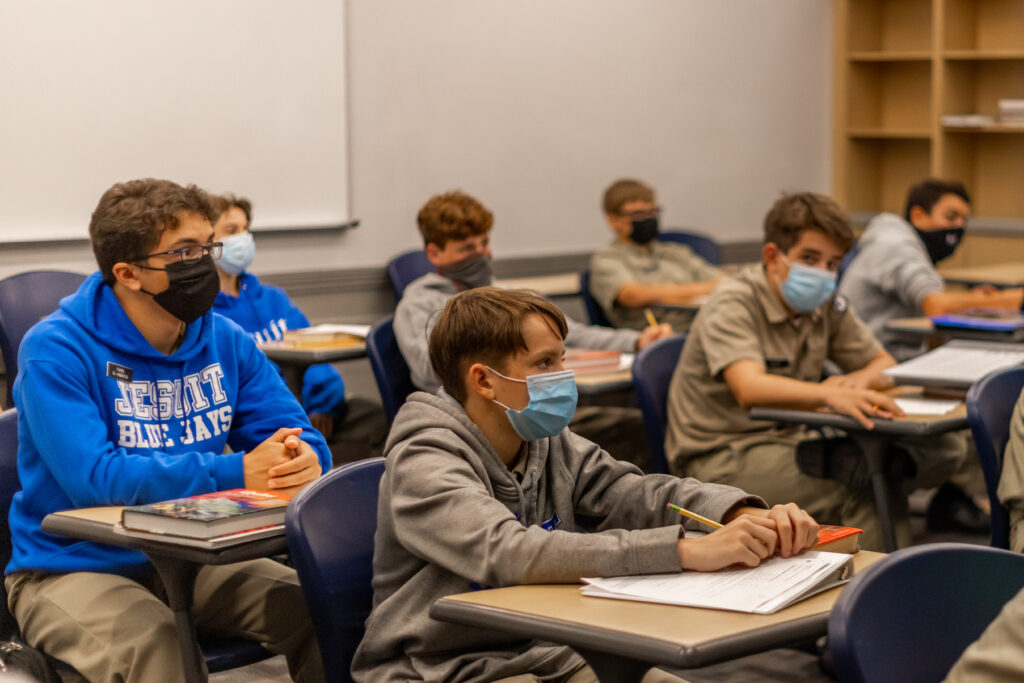 After the introductions and ceremonies officially marking the start of the 2021 academic year occurred on Tuesday and Wednesday, the year's first morning assembly took place on August 13, 2021. Khaki-clad Blue Jays, eager to get the school year started on the right foot, lined up in the Traditions Court Yard for the year's welcome speeches.
Principal Peter Kernion '90 spoke to the new and returning students about the importance of the school year, remind students that every Blue Jay should approach each new challenge and activity with respect and diligence.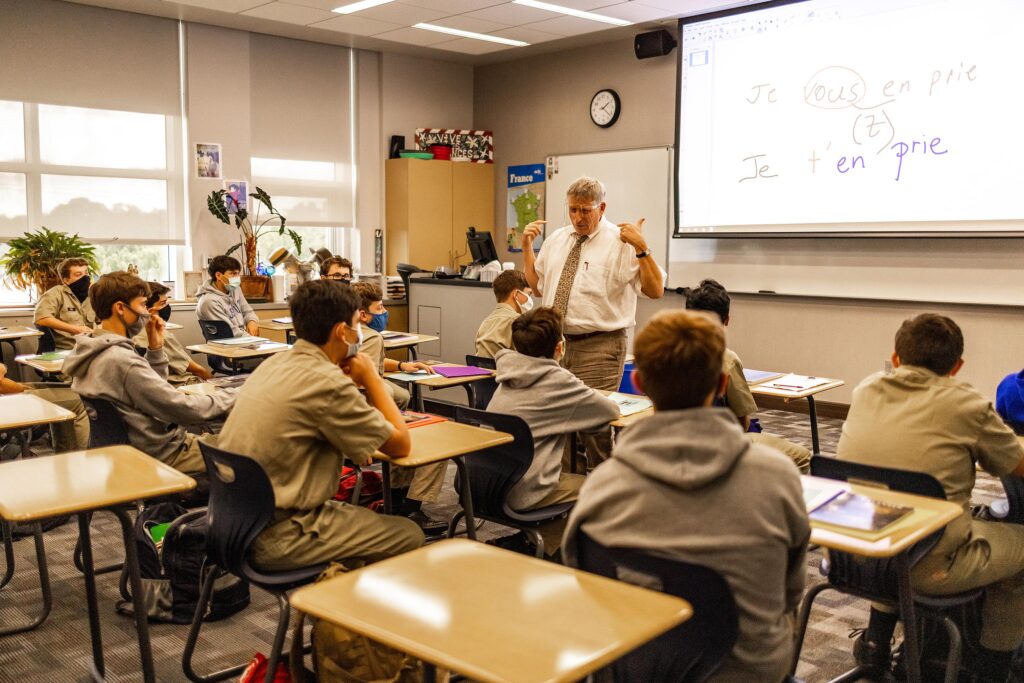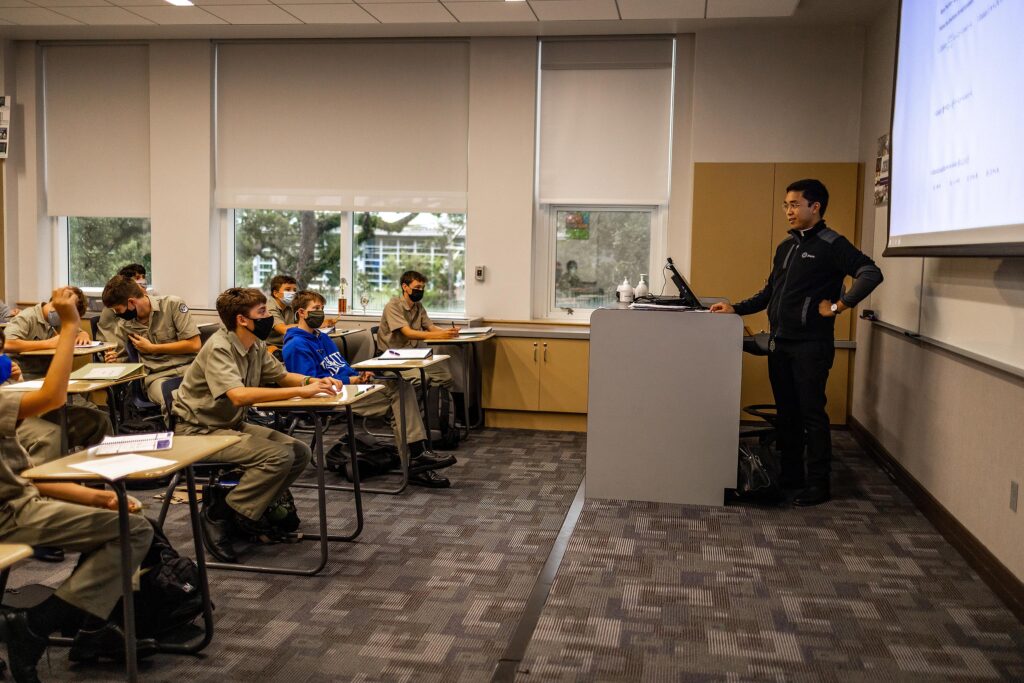 Jesuit President Fr. John Brown, S.J., followed by welcoming the student body back to campus, invoking excitement for another successful school year. He went on to preach about the importance of seeking advice and guidance from mentors, teachers, and, most importantly, God.
Students then made way to their first period classes—many took steps that they have taken for years while others took their very first steps toward leaving a legacy on Carrollton & Banks.