Legion Baseball Picks Up 2–0 and 11–3 Victories, Advances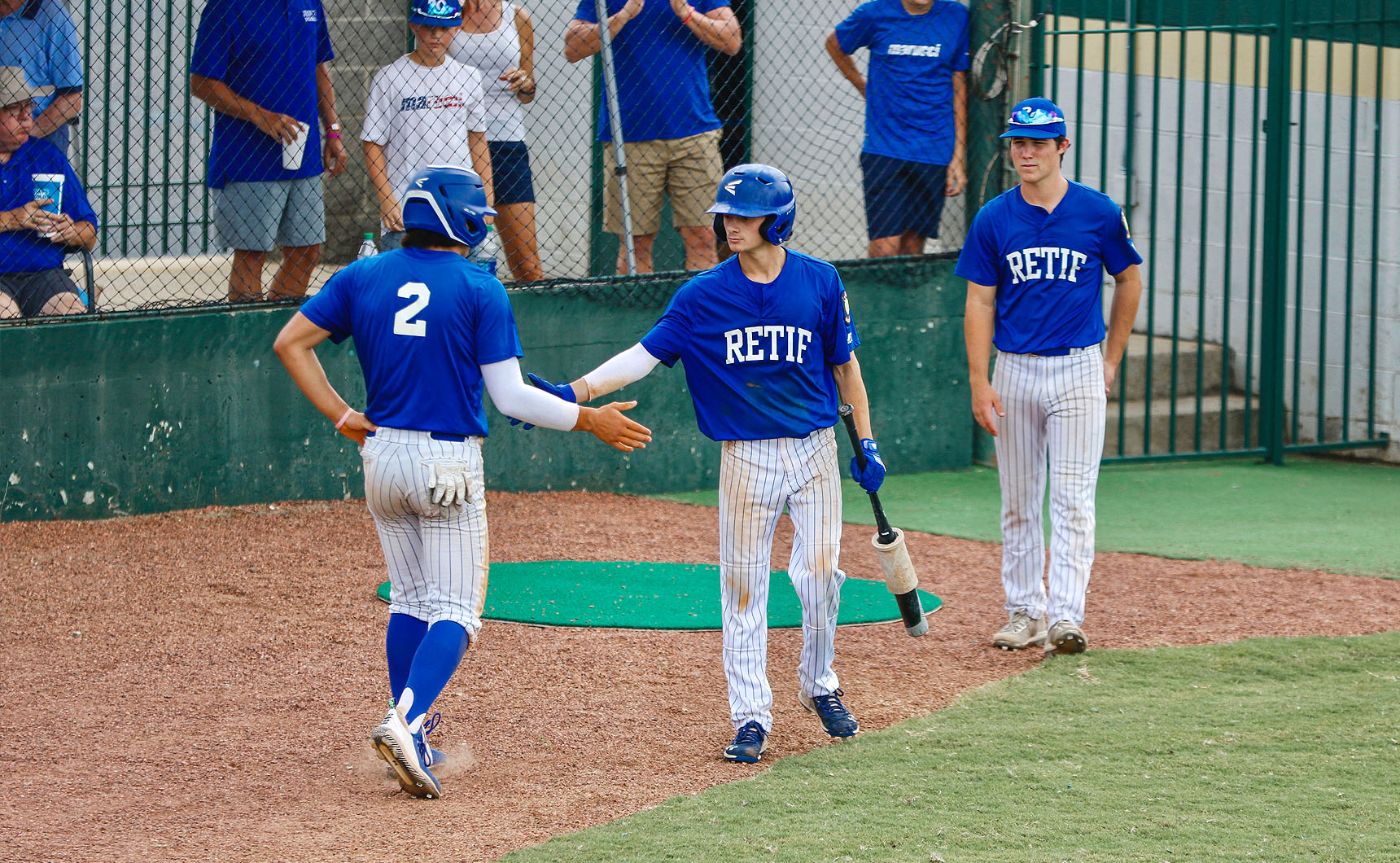 With a 2–0 victory in Alabama against Columbia, Tennessee, Jesuit's American Legion baseball team advanced to play Covington, Georgia at 4 p.m. today, Friday, August 6. The team came away from the Friday matchup with a 11–3 win, advancing to the tournament's next round.
Jesuit is set to play in game 13 of the tournament at 4 p.m. on Saturday, 7.
Fans can keep up with the tournament on the American Legion Region 3 website and on Twitter by following @JHSNolaBaseball.
Featured photo courtesy of Rob Hess
---
From Ken Trahan at Crescent City Sports
August 5, 2021
Jesuit-based Retif Oil remained alive in the American Legion Southeast Regional at Pelham, Alabama with a 2-0 victory over Columbia, Tennessee in an elimination game Thursday.
The story of the game was Ryan Porche.
The big right-hander pitched a complete game victory, allowing just two hits while striking out six.
In a very good pitcher's dual, the Oilers finally broke through in the sixth inning against the Post 19 hurler Cory Francis.
Collin Loupe and Giovanni Licciardi drew walks and Luke Brandau plated both with a double to right field to provide the only scoring of the contest.
Retif Oil had just three hits in the game but made them count.
The New Orleans squad will play in another elimination game Friday at 4 p.m. against the loser of Thursday night's contest pitting Tupelo, Mississippi against Covington, Georgia.